I've been doing tons of re-search on lenses and lens adapters for the Sony Nex Camera System, and these are the Best Combos available!!
I also have the Sony E-Mount Lens Guide >>, and the Sony E-mount Lens Adapters Guide >> for your convenience 😉
The Sony lens line-up for the Nex camera system is still a little weak, and using and E-Mount to A-Mount lens adapter opens up all the Sony Alpha Lenses for you, but they are very large lenses in comparison and the adapter makes the lens even bigger. Not the lenses fault mind you, just the nature of adapting optics to different camera systems. Lenses are engineered for specific back focus distance to the sensor and all sorts of other technical stuff, so that is why the lens adapters range in size and design so much. Some adapters are thin, and some are fat depending on how far the lens needs to be away from the sensor.
| | |
| --- | --- |
| | Now, with the "right" lens adapter you can get some excellent range finder style lenses from Leica, Voigtlander, and Ziess! These lenses are small, and top quality. Matched to meet the rugged demands that the RangeFinder cameras are designed for. The modern style camera with similar build quality as the old school rangefinders like the Leica and Zeiss, would be the Fuji X-Pro 1.  I actually just finished reviewing (Fuji X-Pro 1 Review ), and it really was built like a tank I must say!! |
Old School Lens Ebay Auction Master List:
Please let me know in the comments below if you have a lens that needs to be added to the list! I'm sure I missed a few killer lenses 😉
Lens Adapter Quick Links:
Killer Nex Lens and Lens Adapter Combos!!
Lets check out some adapter and lens combos that will stand the test of time and make for  great long term investments. The cool thing about these top quality lenses is even when Sony comes out with the next new Nex-9 or whatever, these lenses will still work perfectly and you can sell the old camera or whatever as the technology changes. Lens technology for the most part is tried and true, so even though these lenses are older, they are awesome. Not to mention the Nex -5n and Nex-7 has focus peaking which makes manual focusing a breeze and actually fun in my opinion. I prefer to manually focus a lot of the time for product photography and macro photography in particular 😉
Nex Lens Adapters
Leica, Zeiss, and Voigtlander are three Old School lens makers and have been around for a long time. Luckily the adapter the we need to get in order to take advantage of these lenses is all the same. The Leica M Lens to Sony NEX Camera Mount Adapter will work for all three brands M mount models.  They have other types of lenses and mounts as well, but I'm just going to cover the M style rangefinder lenses in this article;)
For adapters we have a few options. The Novoflex and Metabones adapters below look like the best quality options that I can find, but Dot Line and Fotodiox also make nice looking adapters that will certainly handle the job!!
Lenses
Check out some of these old school top quality Leica Summarit M Lenses than you can then use on your Sony Nex whatever!!
Entire Leica Lens Line with serial #'s
A lot of the older Leica lenses can be found on Ebay, but the current models can be purchased @ BHPhoto (Click Here), Amazon (Click Here), Adorama, (Click Here)
Zeiss ZM Lenses and Adapters
Zeiss is another optics manufacture that has been around forever. They also have a killer rangefinder lens line-up known as the ZM lenses. They were designed for use with the Zeiss Ikon Camera which is a gorgeous 35mm film camera seen below.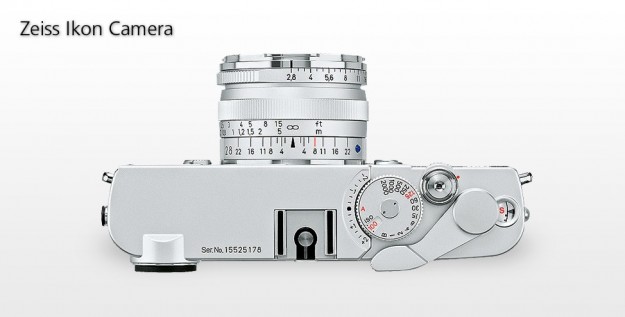 The adapter you would need in order to take advantage of the ZM lenses is the same as as the Leica lens adapters above which is really awesome as they are quite expensive.
The Zeiss ZM lens line-up is just as gorgeous as the Leica, check out a few pics I found on the web.
A lot of the older Zeiss lenses can be found on Ebay also, but the current models can be found on @ BHPhoto (Click Here), Amazon (Click Here), Adorama, (Click Here). BHPhoto and Adorama have a really good selection and Amazon is hit or miss I've found.
Voigtlander Lenses
Lastly we have Voigtlander Lenses made for the Leica M Mount. Another Ancient lens manufacturer that makes great Rangefinder style glass!!
Here's a few Voigtlander lenses that look really nice.
A lot of the older Voigtlander lenses with the M Mount can be found on Ebay also, but the current models can be found on @ BHPhoto (Click Here), Amazon (Click Here), Adorama, (Click Here).


Closing Remarks:
As you can see there are a lot of great lens options for the Sony Nex Camera system if your willing to use a simple adapter manual focus. I know I am, but just can't afford anything right now unfortunately.  When I do get some extra cash, I'm definitely going to get one of these adapters and start looking around for some old school glass 😉
Please feel free to share whatever lenses you are using with your Nex camera system and if you ever had the pleasure to use any of these lenses in this article we would love to hear of your experiences!! I know a lot of people are switching over from film that use these old school range finder cameras, but the Leica M9-p is $8000.00. A bit out of my price range and most of yours I bet, but the lenses are very reasonable considering the quality and totally worth investing in.
A much more re-reasonable priced RangeFinder style Camera with similar build quality as Leica and Zeiss, would be the Fuji X-Pro 1.  I actually just finished reviewing it (Click Here), and it really was built like a tank I must say. Great camera overall as well with an amazing lens line-up.
I personally still prefer the more modern Nex camera style for the incredible features and modern technology ergonomics, plus the versatility of the Sony Nex Camera System is totally un-matched when you factor in all the adapters available.
That is about it for now, and I hope you got something out of this article!!If you are interested in comparing prices on some of these lenses, be sure to click the direct links below 😉
Ebay Auction Quick Links for most common adaptable Lenses!!
Jay