The Sony RX100 Full Frame Compact Cyber-Shot Camera is incredible powerful, innovative, and guess what?? I want a Sony DSC-RX1!!
The Sony RX1 is basically a Full Frame Sensor version of the RX100, except it has a fixed 35mm f/2.0 Zeiss lens. I know, it's sounds insane, but it's true!! It also has an ISO range of 100-25,600, HD video recording, a magnesium body, and it can take optical and electronic external viewfinders!! The Sony RX1 looks like it's the most powerful, and compact Full Frame camera ever made to me 🙂 I can't wait to try it!!
Unlike Sony RX100, the Sony RX1 is clearly not for everybody do to the fixed (non-interchangeable lens) and a very hefty $2799 price tag!! For the range finder enthusiast that doesn't want to drop 8 grand on a Leica M9, this may be a dream come true !!
Check out my Sony Cyber-shot DSC-RX100 Review Here >>
Check out a few pics of Sony RX1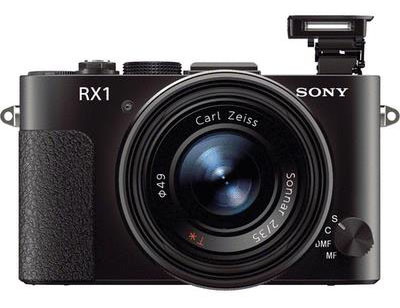 Sony RX100 VS Sony RX1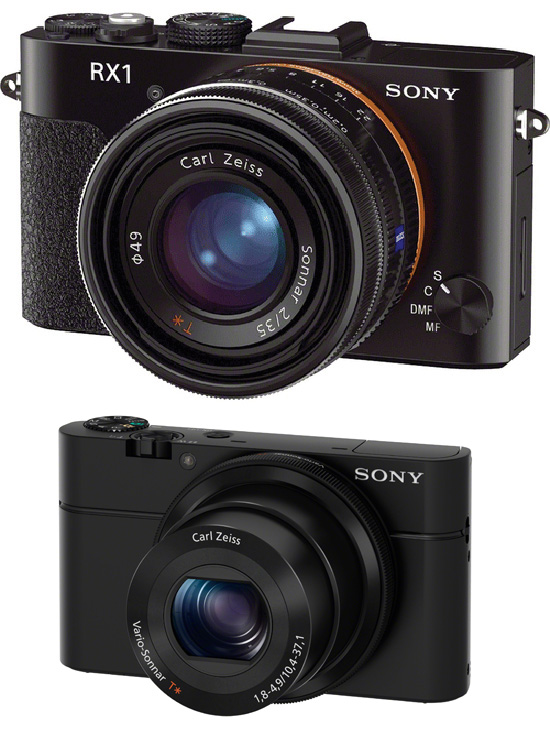 Specs:
Sony RX1 specs:
24MP full frame CMOS sensor (same as in the Sony a99)
ISO range: 100-25,600
14 bit RAW processing
Magnesium body
AVCHD 2.0 video processing
3 in. LCD screen
Optional optical and electronic viewfinders will be available
5 fps
Zeiss Sonnar 35mm f/2 lens with 49mm filter thread (obviously)
Price: $2799
[poll id="25″]
Sony RX1 ~$2798 US @ BHPhotoVideo (Click Here), Amazon (Click Here), Adorama (Click Here)
Sony RX1 Sample Photos
Closing Remarks:
As I said in the beginning of this article, the Sony DSC-RX1 really does look like it's the most powerful, and compact Full Frame camera ever made!! It will be very interesting to see if Sony comes out with a interchangeable lens version at some point.
The Sony RX1 is not exactly a pocket sized camera like the Sony RX100 as it's much larger and more like a range finder style.  The lens cannot come off, so your going to need a small camera bag most likely.
I believe the the image quality will be ridiculously good considering how good the RX100 is with it's much smaller 1″ sized sensor.  Plus the Carl Zeiss optics never disappoint!! I have yet to see any sample pics from the 24mp full frame sensor, but they should be out very shortly I would think.
That is about it for now guys, but I'm on the New Sony Alpha Forum >> daily posting and commenting on all sorts of stuff including Rumors and News!! Were up to 108 members already!! Be sure to check it out as it's much easier for me to do quick posts of news by dropping links etc.. Here I try and write a nice article every time I post which is significantly more time consuming. The Forum is the perfect place to keep up to date on all sorts of stuff related to photography!!I also added a new gallery uploaded that should make sharing pics even easier 😉
See ya there, and if you have any issues registering, let me know please. Here's a few Sony RX1 Sample Photos >>
Jay
Sony RX1 ~$2798 US @ BHPhotoVideo (Click Here), Amazon (Click Here), Adorama (Click Here)
Your support is greatly appreciated as we run this site in our spare time and are not paid. We can however, make a small commission if you click a product link that your interested in. That click will then give us credit if you choose to purchase any given item. This has no effect on the cost of the product, and is a simple way to give back to SonyAlphaLab.com for the effort and info we provide.
Tip Jar: https://www.paypal.me/SonyAlphaLab
Support SonyAlphaLab by becoming a | Patreon
Also, be sure to keep following us on Google+ | Twitter | Facebook |
Direct Shopping Links – Thanks for your Support!!
BHPhotoVideo | Amazon – US | CA | UK
Thanks,
Jay