In this article I will cover the Sony LA-EA3 vs the LA-EA4 Lens Adapters as it pertains to Sigma A-Mount lenses specifically. I will be using the Sony A7r Mark II full frame mirrorless camera, because the new on sensor phase detection has been proven to do a great job with other lenses and adapter combinations. Such as the Canon EF Lens line via the Metabones IV electronic lens adapter for example.
The Sigma A-Mount lenses are of interest to many, because the value to dollar ration is very high in most cases. For the fallowing tests I will be using the top quality Sigma 50mm f/1.4 DG Art lens and Sigma 18-35mm f/1.8 DC Art Lens.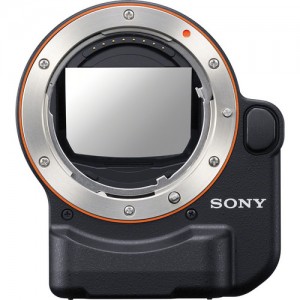 The goal here is to find out if the Sony LA-EA4 lens adapter works better than the LA-EA3 Lens adapter, because the cost between the two is significant! The LA-EA4 comes in at ~$350, where as the LA-EA3 comes in at ~$200 US.
The LA-EA4 offers a few things extra though for the buck! Including the killer translucent mirror technology and DSLR style Phase Detection Auto focus system. It also has the built in AF motor for the older lenses that still require that. The newer mirrorless camera lenses are designed to use contrast AF and all have on-board AF motors local to the lens.
The LA-EA3 Lens adapter relies entirely on the camera sensor to control the focusing and will not drive older Minolta lenses. It does work however, with newer A-Mount lenses including "some" Sigma lenses and pretty much all of the Sony A-Mount lenses that don't require an external focus drive motor.
The Sony A7r II has superior on sensor focusing technology then any previous A7-Series mirrorless camera, so I wanted to do extended testing for those needing to know. I was extremely curious myself as well!
LA-EA4 vs LA-EA3 Breakdown and Quick Focus Test
In this quick video I wanted to show you live, the auto focus abilities with Sony LAEA4 lens adapter using the Sony A7rII and Sigma A-Mount 50mm f/1.4 Art Lens. The 50mm f/1.4 Art Lens did not work with the Sony LA-EA3 as first tested here the other day >>
Be sure to select the 1080 HD quality and then go full screen for best viewing quality and experience! 
Video and AF-C Continuous Focus Tracking
For this last phase of Sony LAEA4 vs LAEA3 lens adapters testing with Sigma the Sigma Art lenses, I went for Continuos AF and Video testing. First using the Sigma A-Mount 50mm f/1.4 Art lens for video per requests, then the Sigma 18-35mm f/1.8 DC Art Lens for the rest of the testing and performance comparison between adapters…
Closing Remarks
Based off all the testing I have done with the three Sigma A-Mount lenses and both Sony Lens adapters, I conclude the LA-EA4 is a better option for overall speed and compatibility. The Sony LA-EA3 does work with some Sigma lenses clearly, but it's not as good in low light, or as fast as the LA-EA4. It did work pretty good with the Sigma 18-35mm f/1.8 Art lens and Sigma 12-24mm f/4.5-5.6 DG HSM II Lens for photography in the lab, but not at all for video unfortunately.
With video the LA-EA4 worked, but offers a choppy transition that is not desirable for professional video at all. The LA-EA4 also restricts the max aperture to f/3.5 for some reason that I have never gotten to the bottom of 100%. It does work though and tracked the train pretty well in the lab video testing.
In my opinion you are better off going with the LA-EA4 Lens adapter when mounting up Sigma A-Mount Lenses. The overall quality and speed of the AF is better, and faster. The fact that the LA-EA4 works with all the Sigma A-Mount lenses I currently have is a good sign that the compatibility is also much more reliable than the LA-EA3.
As far as lens firmware goes, older Sigma lenses may require a firmware update if they do not work with the LA-EA4, but I have not heard of this in a while. I think it's more so if you buy a really old unit off Ebay for example…
That is about it for this article and I hope I answered your questions and addressed your concerns as it relates to the Sony LA-EA3 vs the LA-EA4 Lens adapters with Sigma A-Mount Lenses.
Please feel free to ask questions and comment below as always,
Jay
Your support is greatly appreciated as we run this site in our spare time and are not paid. We can however, make a small commission if you click a product link that your interested in. That click will then give us credit if you choose to purchase any given item. This has no effect on the cost of the product, and is a simple way to give back to SonyAlphaLab.com for the effort and info we provide.
Tip Jar: https://www.paypal.me/SonyAlphaLab
Support SonyAlphaLab by becoming a | Patreon
Also, be sure to keep following us on Google+ | Twitter | Facebook |
Direct Shopping Links – Thanks for your Support!!
BHPhotoVideo | Amazon – US | CA | UK
Thanks,
Jay