Sony just announced the New Sony A7r III to many peoples surprise, including myself, and WOW!! Sony added some killer features to the New A7r III, and now the camera is more Pro friendly like the recently announced A9 which I reviewed Here >>
The A7r III has the same killer 42MP sensor, but they added more advanced architecture to the unit and it's processing power has also be greatly improved. This makes the A7r III capable of 10 FPS with silent shooting, and offers higher ISO abilities, plus 15 stops of dynamic range at the native ISO 100.
The AF speed and tracking abilities are also twice as fast, but still not A9 level abilities. That is extremely impressive in my opinion considering it's the same base sensor found in the the A7r II which I reviewed in detail Here >>

Lately for the sensor we have a Sensor Pixel Shift feature which is a little complicated to explain. Basically the sensor moves one pixel in each direction and then combines all that information into one 42mp image. Basically, shifting the sensor one pixel gives the camera more color information to work with and the results are apparently remarkable. More color detail and less of the unwanted artifacts like noise, etc…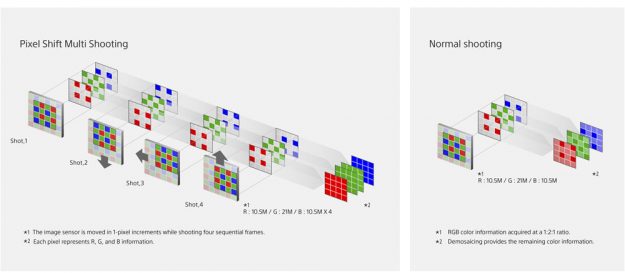 Next we have an updated camera body, that is not the same as the Sony A9 which surprised me. Basically it has the new Dual Memory Card feature introduced on the A9, and the new FZ100 battery which was introduced on the Sony A9.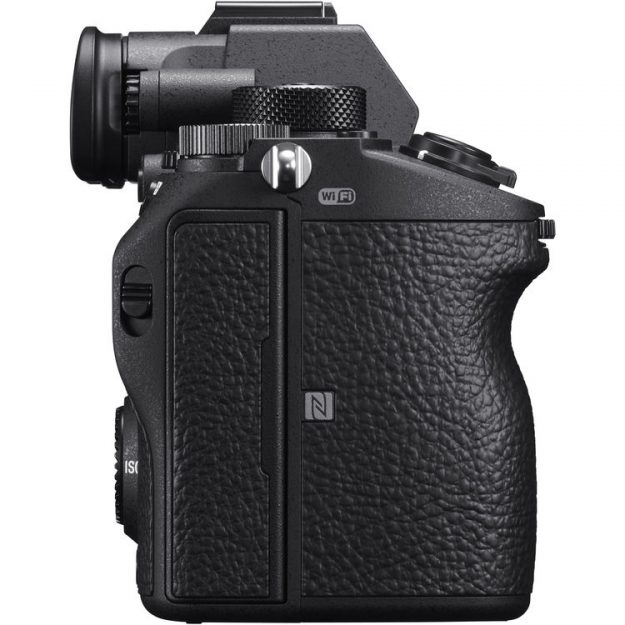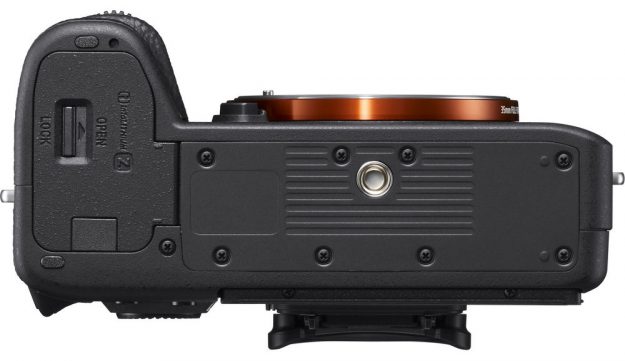 In addition to this the EVF has been upgraded to the higher resolution A9 unit, and the LCD Screen on the back is now a touchscreen.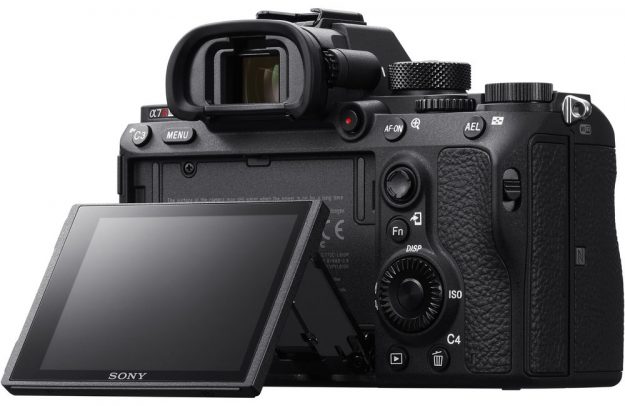 The A7r III also has a new USB Type-C port which is way faster and also allows you to charge the camera battery at the same time as transferring files.
Video wise, we apparently have better 4k footage because the camera is now using the entire sensor and then down sampling to 4k resolution which provides noticeable sharper video. Super 35mm Crop Factor Mode has been reported to be sharper however, for those wondering… Also, HLG and sLog3 is now available for those that prefer to do their own video grading with the huge benefit of higher dynamic range footage.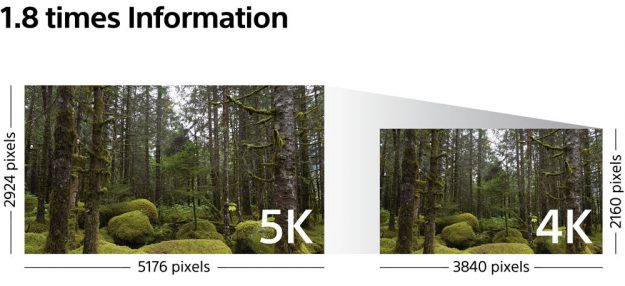 All this new killer hardware and features, and Sony decided to keep the price point highly competitive in the current pro market @ $3198 US
I was again surprised at the price considering the significant upgrades introduced on this model.
Key A7
r

III Features:
42MP Full-Frame Exmor R BSI CMOS Sensor
BIONZ X Image Processor & Front-End LSI
399-Point AF System & 10 fps Shooting
UHD 4K30p Video with HLG & S-Log3 Gammas
3.69m-Dot Tru-Finder OLED EVF
3.0″ 1.44m-Dot Tilting

Touchscreen

LCD
5-Axis SteadyShot INSIDE Stabilization (

5.5 stops effective

)
ISO 102400
Pixel Shift Multi Shooting
Built-In Wi-Fi/Bluetooth
FZ100 Battery 
Dual SD Slots

USB 3.1 Gen 1 Type-C Port

& PC Sync Port
Weight = 1.45 lb / 657 g
Price = $3198 US
Sony A7
r

III Promo Videos





Video Overviews and Hands-On First Looks
This video below from BHPhoto is the shortest video I have found so far that breaks the new A7R III features down really well.
These next first look and hands-on style videos are a more thorough look into the New Sony A7r III courtesy of Dan Watson, The Art of Photography, and TheCameraStoreTV…
Sony A7r III – Hands On Review Videos
Closing Remarks:
Sony has hit it out of the park yet again with the New Sony A7r III in my opinion! It takes the best from the New A9 and incorporates high resolution features that matter to those in that market. Folks like me 🙂 The Sony A9 is killer for sports in particular, but not so much for high resolution ultra fine detail data like the 42mp A7r II and III sensor is capable of.
The price point of $3198 US on the A7r III is relatively low considering all the new features Sony has introduced if you ask me. Especially when the Sony A9 is ~$4500! The A7r II got a nice price reduction as well  and is currently $2898 + $500 instant savings for a $2398 total at the time of this article.
It's been a pretty long time since the A7r II was re-leased, but I still did not expect a New A7r this time around. Rumors were all pointing to the A7 III coming out first.
Based on the A7r III sensor being the same as the A7r II, I believe that a higher 50+ megapixel Sony A9r will be coming out in the future, but perhaps not…
So what is the A7r III still missing? 
I can tell you the A7r III is still missing the fully articulating LCD screen that the killer A99 II I recently reviewed here offers, and a better more ergonomic grip is needed in my opinion. Also, I have a very strong feeling the battery door is not going to lock automatically like the A99 II does for example.
So clearly another generation camera body is still in order to address the ergonomic issues as compared to the killer DSLR's. This was very apparent when I reviewed the A99 II and I was blown away at how good that camera felt in the hands… This is where the mirrorless cameras bodies need to evolve towards in my opinion. I have speculated that Sony may come out with a A-Mount/ E-Mount camera at some point to help bridge the gap, but I'm not so sure about that anymore. Perhaps they will just let the A-Mount camera line go and make better adapters for the mirrorless cameras like a LA-EA5 for example.
So What do you guys think Sony will do next?? A7 III, A7s III, A9r, A9s, A99 III, or perhaps something totally new like a medium format body or a A-E-Mount hybrid camera body?
Thanks for checking in everybody and please stay tuned for more articles coming soon! I have the New RX1o IV showing up the Lab today, and plan on getting the A7r III along with the New 24-105mm f/4 G OSS Lens which is clearly going to be killer based on all the other recent optics Sony has introduced…
Sony also announced a FE 400mm f/2.8 GM OSS Lens, but that is a long ways out… It's nice to know it's in development though, and I wish Sony would keep us more in the loop on lens development.
Hey Sony, why not tell us what lenses you have committed to in development? This would really make customers happy and allow for future planning I think…
Please let me know what you think in the comments below, and I will catch up with you guys later,
Jay
Pre-Order

the

New

A7

r

III Now for

$3198 US

@ BHPhoto (Click Here)




Your support is greatly appreciated as we run this site in our spare time and are not paid. We can however, make a small commission if you click a product link that your interested in. That click will then give us credit if you choose to purchase any given item. This has no effect on the cost of the product, and is a simple way to give back to SonyAlphaLab.com for the effort and info we provide.

Tip Jar: https://www.paypal.me/SonyAlphaLab

Support SonyAlphaLab by becoming a | Patreon

Also, be sure to keep following us on Google+ | Twitter | Facebook |
Direct Shopping Links – Thanks for your Support!!
BHPhotoVideo | Amazon – US | CA | UK
Thanks,
Jay