Hey everybody! In this article, as the title suggests, I will be going over the Best Full Frame E-Mount Lens Options currently available for the Sony E-Mount camera system. I will try my best to give you a good starting point in your lens hunting journey…
The full frame E-Mount lenses are also referred to as FE lenses just so you are aware! My Complete E-Mount Lens Guide is this way >>
I also recently posted an article on the Best Lenses for the Sony APS-C E-Mount Camera System, and it was a great success with lots of very positive feedback all around. So, as planned I wanted to put up this  full frame E-Mount lens article to complement the other one 😉
I will divide this article up in tho Photography Genres to help you navigate a little easier. Also, this is just my opinion and that does not mean it's set in stone or I am the all knowing one. Many lenses can be used for a variety of purposes and just because I don't mention a lens, does not necessarily mean it would not be good for you and your needs. Please keep that in mind when reading through my suggestions.
In the last article for the APS-C lenses, I only included Auto Focus lenses for the most part, and will do the same in this article with a possible few exceptions…
I'm also going to include the lens characteristics guide I included on the APS-C lens article as you will see below. After that, the actual list of suggested lenses by genre will be presented as they are available today while writing this article. New lenses are always coming out, so keep that in mind!
If you are interested in using lens adapters, please let me now, and I will create another article with those options as well. There are so many lenses to chose from if using adapters, so I want to keep these articles separate for easy viewing and comprehension purposes..
Lens Quality? How can you tell and what to look for!!
The price of a lens often represents it's quality, but not always. This is why checking out real world reviews are so critical when it comes to making expensive lens purchases in my opinion. I can tell you from many years of personal and professional experience, the cost does usually indicate the quality. You usually get what you pay for in other words. That does not mean the extra cost will be worth it to you however, but for the professional it often does by saving time post processing images. If you are going to spend top dollar on a lens, it's very important to know why you are spending that extra money if you ask me. I try my best to explain that below…
Lens Characteristics you should know and understand:
Distortion control – Meaning straight lines and not the ballooning or pin cushion effect found on lower quality optics. Wide angle lenses tend to suffer more from this. Below is an example of what a fisheye lens does, basically extreme distortion for effect…
Lens Coatings – Helps prevent glare, increases contrast, and provides better color renditions. Better lens coatings cost more money – T* is the current lens coating found on Zeiss lenses for example. Cheaper lenses tend to look flatter in the contrast and color department when compared to the top quality lenses that have expensive lens coatings. It's pretty easy to see this when comparing sample images from various lenses un-edited.
Lens Elements – The individual lens optics used to make up the lens assembly are called lens elements. Each lens has many lens elements inside and the better quality elements cost more money to manufacture.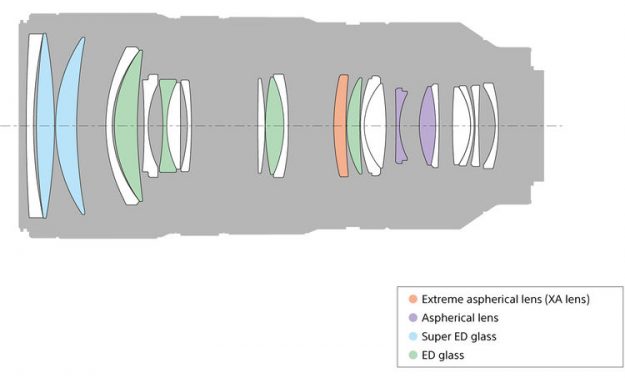 Build Quality – The ruggedness of the lens itself. Some are built like tanks, others are built using all plastic for example. Weather sealing is also part of the build quality characteristics I would say. Note how the Loxia lens below has the heavy duty rubber gasket sealing the back of the lens when mounted to the camera:
Sharpness – Sharpness of lenses is usually scored from corner to corner. The center will always be the sharpest and as you get closer to the edges, the sharpness will fall off. All lenses suffer from this, but the super high quality lenses maintain sharpness from corner to corner really well usually.
Softness – Refers to a lens being not so sharp, usually in the corners. You will hear "soft in the corners", or "soft wide-open" for example..
Bokeh – This is referring to the out of focus area, usually in front of or behind your subject. The way the lens renders this out of focus area can be buttery smooth, or it can be busy looking and not so easy on the eyes. This is subjective to a large degree in my opinion and lens speed has a lot to do with the Bokeh
Speed – Refers to the Max aperture of a given lens. F/1.4 for example is an extremely fast lens, where an f/4 lens tends to be considered slower… The faster the lens the more expensive it is in general.
Aperture = Size of the lens diaphragm when set to a given aperture. For example the PZ 18-105mm f/4 OSS G Lens has a max aperture of f/4. It also has a constant f/4 aperture, meaning it does not change when you zoom from 18-105mm. Some lenses do change as you zoom in (variable aperture) like the 55-210mm f/4.5-6.3 OSS Lens for example, which is f/4.5 at 55mm, but as you zoom to 210mm the aperture will Stop Down automatically to f/6.3. Therefore it slows down on the telephoto end… Check out my understanding aperture tutorial for a more detailed explanation >> 
OSS – Optical SteadyShot – Built in Lens Stabilization which is an awesome feature! Great for hand holding with slower shutter speeds/ low light environments. Also helps with shaky hands and helps maintain a sharp shot even with lower shutter speeds…
G Badge – Some Sony lenses have the G badge, and this just means a higher standard of build quality and optical quality was used per the manufacture (Sony) These lenses tend to be more expensive!
G-Master Badge – This represents the G-Master series of lenses from Sony and is currently the best possible quality lens optic you can purchase for the E-Mount camera system. Looks just like the G badge, except it's all red and fancy looking…
Zeiss Badge – Similar to the G and GM badge from Sony, except the company Zeiss has approved the design and granted the badge permissions
PZ = Powerzoom Feature – This is an awesome feature that some lenses include which is particular awesome for video in my opinion. The lenses have a toggle which allows you to zoom in and out with the help of a super quite and smooth zoom motor built into the lens.
Check out the FE PZ 28-135mm f/4 G OSS Lens below, which is the best possible option for video if you want autofocus and the powerzooming feature….
Chromatic Aberrations/ Fringing – This basically refers to the purple/red or green/blue you can see sometimes in the high contrast areas of images. Usually in the corners it's more noticeable, and particularly on wide angle lenses I find.

Vignette – This refers to the darkness that creeps in on the corners and works it's way to the center. This is more noticeable on really fast glass usually when shooting at the maximum aperture (wide open). When stopping down a bit, any vignette usually goes away completely.
Lens Flare – This is when the light reflects on the elements inside the lens and causes an effect. The more expensive lens coatings help control this. Sometimes it looks really cool though I think 😉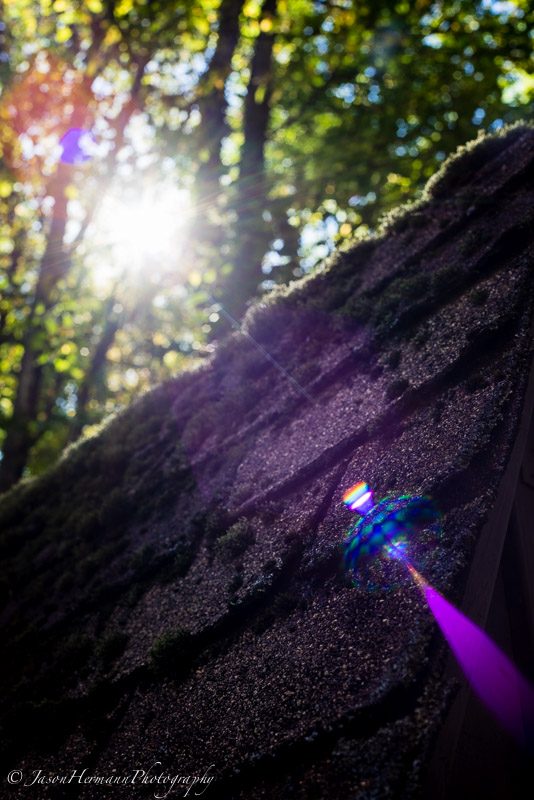 Best Full Frame E-Mount Lenses – Suggestions by Genre
All-In-One Lens Suggestions
All-In-One means a lens that can do it all in one package. This is for folks that do not want to change lenses, or when traveling for example you might only want to bring one lens.
#1  – Fairly Affordable considering Max Total Range + Very Good Real World Quality
#2  – Pretty Good Range + Very Affordable + Good Quality
#3  – Best Possible Quality + Speed + Good Range
#4 –  Quality + Good Range
Best Option for Video
All lenses can be used for video really, but if you want that real deal cinematography effect, a Powerzoom lens makes a huge difference in quality. Also, lenses that have a de-click option for the aperture are also preferable for video… If you are looking for hard core video lenses, then take a look at the cinema grade units that have geared focus and aperture rings, which are specifically designed for professional video rig systems. The Cinema grade lenses are pretty much all fully manual, and Rokinon has some very affordable options/ kits.. 
None of these full frame e-mount options below are affordable unfortunately, but they are the best options available with AF in my opinion…
#1 – Best for Video – Powerzoom + Constant F/4 Aperture + Max Range
#2 – Killer Quality + Speed + Bokeh + De-Click Aperture Feature
#3 – Best Quality + Speed + Bokeh + De-Click Aperture Feature
#4 – Special Mention – Affordable + Powerzoom + Constant f/4 Aperture + Crop Factor Super 35mm Mode Capable
Landscape Photography Lens Suggestions
Landscape photography can cover a very broad range of subjects, but in general wide angle lenses tend to be preferred by most photographers for this genre…
#1 – Best Quality + Ultra Wide Angle + Range
#2 – Good Quality + Fast + Affordable
The FE 28mm f/2 prime lens is a great affordable prime lens option for Landscape photography and offers two lens converters for increased versatility. A 21mm f/2.8 Wide angle, and a 16mm f/3.5 Fisheye conversion lens option.
#3 – Good Quality + Ultra Wide-angle + Fairly Affordable
#4  – Best Quality + Speed + Good Range
#5  – Good Quality + Good Range
#6  – Best Possible Quality + Ultra Wide Angle
#7 – Best Possible Quality + Wide Angle
#8 – Manual Focus + Best Quality + Wide Angle
#9 – Best Quality + Speed + Much more affordable than f/1.4 version…
#10  – Pretty Good Range + Affordable + Good Quality
Portrait and People Photography
Portraits and people photography also includes weddings in my mind just so you are aware 😉 Depending on the style of portrait and the room you are shooting in, the focal range may vary a lot depending on your needs. In a cramped studio environment for example, you would be better off with a 24-70mm lens for example if doing a family or something like that. Where as a head shot type session you would be better off with a 70-200mm or 85mm prime for example… 3/4 shot portrait a 50mm would be a great focal range in a studio environment as well. This is why I included so many options in this genre encase you are wondering….
#1 – Killer Quality + Speed + Bokeh
#2 – Killer Quality + Speed + Bokeh
#3 – Best Quality + Speed + More affordable than faster options…
#4 – Best Quality + Speed
#5 – Great Quality + Great Range + More Affordable
#6 – Best Possible Quality + Speed + Range
#7 – Best Possible Quality + Speed + Good Range
#8 – Good Quality + Good Range
Telephoto and Field Sports Photography
#1 – Best Quality + Speed + Max Range
#2 – Great Quality + Max Range
#3 – Great Quality + Range
#4 – Fairly Affordable considering Max Total Range + Very Good Real World Quality
Macro Photography
Macro or close-up photography is a lot of fun and requires lenses that can get very close to your given subject. Think bugs and critters, and product photography for example which often requires a very close view. The higher the focal length, the farther away you can be from your given subject in regards to macro photography. For example 90mm will allow you to be significantly further back than a 50mm lens. With bugs, this is very helpful, because they get spooked easily..
#1 – Best Quality + Most distance from Subject
#2 – Great quality + Affordable
#3 – Manual Focus – Great Quality + Very Affordable
Astro Photography
Astro usually requires a wide angle lens and the faster/ sharper the better!! The finest details are critical in this environment, so the quality really does make a difference when pixel peeping. However, I have gotten pretty good shots with an f/4 lens, so it's not absolutely set in stone or anything just like all these genre lens suggestions…
#1 – Good Quality + Affordable + Speed
#2 – Best Quality + Speed + Ultra Wide Angle
#3 – Best Possible Quality + Wide Angle
#4 – Best Quality + Speed + Standard Focal Range
#5 – Good Quality + Speed +Ultra Wide-angle + Fairly Affordable
#6 – Manual Focus – Affordable + Speed + Ultra Wide angle – Good Quality
#7 – Manual Focus + Best Quality + Wide Angle + Speed
Best Low Light Options?
Speed is critical in super low light environments, so keep that in mind when viewing the suggestions below… Also, the Low light king camera is by far the Sony A7s II.
#1 – Pretty Good Quality + Most Affordable + Speed
#2 – Best Quality + Speed + More affordable than faster options…
#3 – Best Quality + Speed
#4 – Best Quality + Speed
#5 – Good Quality + Speed + Affordable
Closing Remarks
That is about it for this article guys, but please ask questions below and share your favorite lens choices for the given photography you do. I would love to hear what you like to use and I'm sure others would also be interested!
I also, wrote another article on lens options that is littered with sample photos and more here >>
My Complete E-Mount Lens Guide is this way >>
Sony Specific Deals @ BHPhoto This way >>
The forum is hoping with killer photography all over the place, tons of NEW camera and lens reviews, and many other topics of interest for those looking for cool stuff to check out…
Thanks again for checking in and have a great day,
Jay
Your support is greatly appreciated as we run this site in our spare time and are not paid. We can however, make a small commission if you click a product link that your interested in. That click will then give us credit if you choose to purchase any given item. This has no effect on the cost of the product, and is a simple way to give back to SonyAlphaLab.com for the effort and info we provide.
Tip Jar: https://www.paypal.me/SonyAlphaLab
Support SonyAlphaLab by becoming a | Patreon
Also, be sure to keep following us on Google+ | Twitter | Facebook |
Direct Shopping Links – Thanks for your Support!!
BHPhotoVideo | Amazon – US | CA | UK
Thanks,
Jay