So my brother Dave called me the other day and asked "What is the best camera I can get for under $400?" The conversation was pretty lengthy after that, but it really got me thinking. Many things to consider like low light performance, lens speed, zoom, sensor size, battery type, and on and on.. Plus, I don't have an honest answer when considering all the camera lines. I really don't look at the $500 an under range cameras that often, but it's a perfect time to do so, and I figured I would bring you along for the ride).  Please keep in mind this is a highly subjective subject with all camera manufactures included in this quick investigation and what I might think is perfect, might not be what is perfect for you, etc..
So what kind of camera does my brother Dave want and/or need?
My brother Dave owns and operates a killer restaurant and catering business in Salado Texas called The Range at the Barton House. Dave has updated his website for the past few months adding photos from various events and catering parties.
The conversation:
Dave:
"What is the best camera I can get for under $400?"
Jay:
"What happened to your other camera?"
Dave:
"It got stolen by somebody and it's unfortunate."
Jay:
" How much money do you want to spend?"
Dave:
"Preferable under $400."
Jay:
"Do you require flash?"
Dave:
"Yes, most of the time the flash fires, because it's low light and dark."
Jay:
"What exactly do you want to capture?"
Dave:
"Food shots mostly, but I also want to get some behind the scenes action of the team getting ready for large events, and things of that nature."
Jay:
"Awesome! Do you want a point and shoot style camera or an interchangeable lens camera?"
Dave:
"Not really sure. Whatever you think is best I guess."
Jay:
"Alright Bro, I'll see what I can do and get back to ya ASAP."
Camera Needs Summary
| | |
| --- | --- |
| | Food photography and behind the scenes HD video of the team in action is what he is looking to capture. Basically, Dave wants low-light abilities with a built in flash, and wants to shoot quality hd video. He's a chef and businessman, so he is not looking for something overly complicated. He also does not want something so small that it can easily be lifted and put inside somebodies pocket. Image quality is ultimately what he cares about, and he wants the best for the dollar. I really was at a loss for the best camera at this price point, so I needed to do some research starting with what is even available for that amount of money. I know Sony's line, but what about the competition? |
My first thought was the Sony RX100, but it's still too expensive, and the ultra compact design is not what my brother wants. That leads to looking at all the cameras available for under $400 US. Let's take a quick look at the options I considered for Dave and his specific needs.
Camera Options Under $400?
In my opinion we have a few cameras to consider, but only one that I ended up recommending to my brother Dave.
Sony Nex-3n
– Looks like the best option in my opinion considering the 180 degree flipping rear LCD touchscreen, High Quality HD video, huge APS-C sized sensor, and easy to use Sony Nex menu system that requires little to know photography knowledge. Great for beginners, and the touchscreen is a huge bonus for point to focus and shoot picture taking. Another great thing about the Nex-3n is the inclusion of the 16-50mm powerzoom lens with the kit. This is perfect for smooth zooming while recording HD video, and Dave will be able to capture it with ease. Plus, he can get a macro lens, telephoto zoom, or an all-in-one if he wants to upgrade at some point.
My review of the Sony Nex-3n is Here, and it is currently go for only $320 @ BHPhoto | Amazon | Adorama
Sony A3000
– An option, but the lower quality fixed rear LCD screen turned me off honestly. Plus, the build quality of the A3000 is not up to the normal Sony standards in my opinion. In fact, I didn't even bother reviewing it. It's an entry level DSLR, but not for me or my brother in my opinion.
Sony RX100
– Too much money and also too compact, but still a great option in my opinion. My RX100 review is Here
Panasonic Lumix DMC-LX7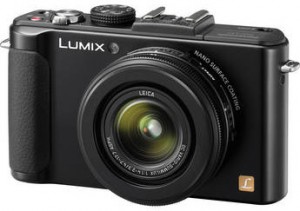 -A really great camera with a super fast f/1.4 fixed lens and pretty large 1/1.7″ 10.1MP MOS sensor.  The build quality also looks good and it has a built-in flash plus hot shoe. I knew Dave was not going to use off camera flash ever, but the hot shoe was nice for a larger on camera flash option. The real limitation of this camera for me, was the smaller sensor and fixed lens. This was my second recommendation to Dave and it goes for as low as $244 US @ BHPhoto | Amazon | Adorama
Panasonic Lumix DMC-GF6
– Amazing camera, but a bit too much money and the smaller micro 4/3rds sensor – $485 US
Olympus E-PM2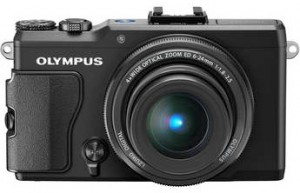 – Another great option but topping the price point at the $400 dollar mark and the rear LCD screen does not articulate. The smaller micro 4/3 sensor is very good, can't compete with the larger APS-C sensor inside the Nex-3n.
Olympus Stylus XZ-2
– Similar to the Panasonic LX-7, the Olympus XZ-2 has a relatively large 1/1.7″ sensor and at the current price point of $299 it looks like a nice feature rich option if a fast fixed lens is preferable to you.
Canon EOS-M
-A really nice option at the current price point of $379, but the IQ is not as good as the Sony Nex-3n.
Nikon-1 S1
– small sensor


Conclusion
I recommend the Sony Nex-3n for best IQ and maximum versatility via e-mount lenses. If he would have rather had the point and shoot style camera, I would have recommended the Panasonic Lumix LX-7, or the Olympus Stylus XZ-2.
I know I left out a lot of possible cameras, but I was focused on the largest sensor possible and I wanted my brother to have more versatility than a point and shoot style camera could offer. So that lead into the interchangeable lens camera markets (ILC's). When it comes to value for the dollar, Sony just can't be beaten in my opinion. Not only that, the Sony Nex-3n dropped in price to $319 US just in time for my brother Dave to snatch it up! He loves it so far, and is currently learning the camera 😉
Surprised at my camera choices and/or recommendations? Please let me know your thoughts on this topic below in the comments..
Thanks for checking in,
Jay
My Sony Nex-3n Review is (Click Here), and it is currently go for only $319 US @ BHPhoto | Amazon | Adorama




Your support is greatly appreciated as we run this site in our spare time and are not paid. We can however, make a small commission if you click a product link that your interested in. That click will then give us credit if you choose to purchase any given item. This has no effect on the cost of the product, and is a simple way to give back to SonyAlphaLab.com for the effort and info we provide.
Tip Jar: https://www.paypal.me/SonyAlphaLab
Support SonyAlphaLab by becoming a | Patreon
Also, be sure to keep following us on Google+ | Twitter | Facebook |
Direct Shopping Links – Thanks for your Support!!
BHPhotoVideo | Amazon – US | CA | UK
Thanks,
Jay