Sony is on the move as always, and with the latest installment of the Sony RX100 the, they are clearly not playing games when it comes to beating the competition. In fact, they destroy the competition in my opinion in almost every photographic endeavor they take. The latest installment is a GoPro enthusiast go anywhere type camera!! I found out about this courtesy of SonyAlphaRumors.com.
The latest news is Sony is coming out with as GoPro style camera, except it's going to have Exmor sensor technology, and wide angle Zeiss lens of some sort, and Steady shot built in!! In my opinion Sony is entering a, lets face it, GoPro market. So, what can they do to compete realistically?? Make a much better product :)I have the GoPro 2 and it really is an awesome product, but there is room for improvement. Quality, Optics, Options, etc….
Check this out!!
Sony's New Action Camera
Courtesy of the Sony Blog:
The video camera is tiny and lightweight, but it houses Sony's hallmark SteadyShot® image stabilization technology, Exmor® R CMOS image sensor, and an ultra-wide angle Carl Zeiss® Tessar® lens.
That means, whether you're shredding major powder, jumping out of a plane, or kayaking through an epic waterfall, you're capturing super high-quality video of it to show off to your family and friends. And there'll be ruggedized and waterproof housings available so the camera can do its job in even the most extreme environments.
We'll keep sharing updates and details about the product so be sure to stay tuned.
The Sony RX100 Hype
The Sony RX100 is certainly making a splash in the compact camera market as expected 😉 Check out some of these reports!!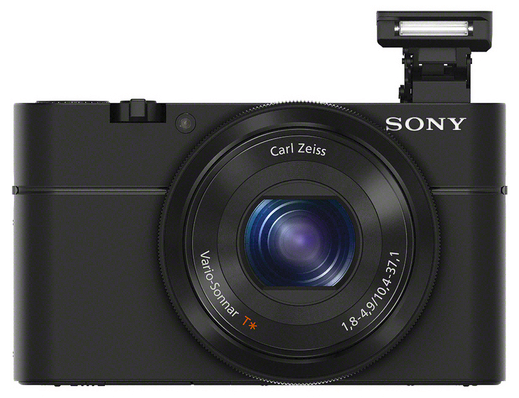 A excellent review from TechRadar >>

Does Sony's "game changing" premium compact deliver the goods?
Another really good review with sample photos from Pocket-Lint.com >>
Is it worth it? Absolutely. The RX100 will be exactly what many demanding photographers have been waiting for: a truly pocketable high-end, large-sensor compact. It's not quite perfect, and some may query its price point against the NEX-series, but otherwise it's a roaringly good first attempt. Tasty stuff.
Nex-F3 – Hands on Reviews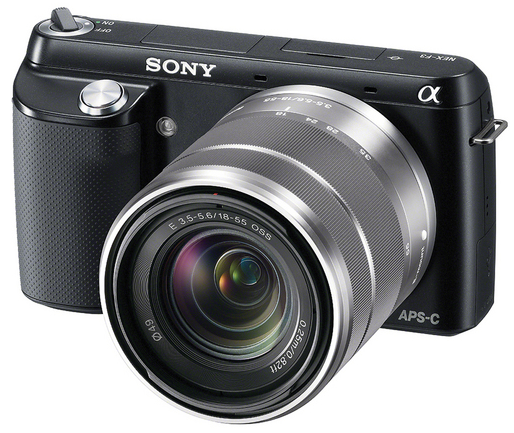 I found this really good hands review of the Nex-F3 on HD Video from Engadget:
And here is another very enthusiastic Hands On by NotAnalog.com:
Cameras in Space??
Courtesy of TheVerge.com:
NASA astronaut and current International Space Station scientist Donald Pettit recently appeared at
OnOrbit
posing with an astonishing
ten
Nikon DSLRs and their accompanying lenses. However, Pettit isn't in on the ISS as NASA's official photographer — he's a flight engineer with a
Ph.D. in chemical engineering
and a veteran of several ISS missions. He's even done some
lighthearted physics experiments
from space so that the rest of us can get an impression of what it's actually like in zero gravity. Want to see what kind of images an astronaut with a serious penchant for photography can turn out? You can see several of them
right here
.
Closing Remarks
That is about it for now, have a good day 😉
Jay
Your support is greatly appreciated as we run this site in our spare time and are not paid. We can however, make a small commission if you click a product link that your interested in. That click will then give us credit if you choose to purchase any given item. This has no effect on the cost of the product, and is a simple way to give back to SonyAlphaLab.com for the effort and info we provide.
Tip Jar: https://www.paypal.me/SonyAlphaLab
Support SonyAlphaLab by becoming a | Patreon
Also, be sure to keep following us on Google+ | Twitter | Facebook |
Direct Shopping Links – Thanks for your Support!!
BHPhotoVideo | Amazon – US | CA | UK
Thanks,
Jay