Sony is offering some trade-in deals on the Mirrorless Cameras and any DSLR, which can yield you a savings of up to $500!
Looking to upgrade to the New Sony A9 or perhaps the Sony A7r II?
This trade-in deal is an option that requires the least amount of effort. Alternatively you could try an d sell the gear, but that can certainly be burdensome, although may yield a much better value for sure if you find a good buyer…
So, if you are in the market for an upgrade and don't want to deal with trying to find a good buyer, you can take part in this Sony sponsored trade-in extravaganza @ BHPhoto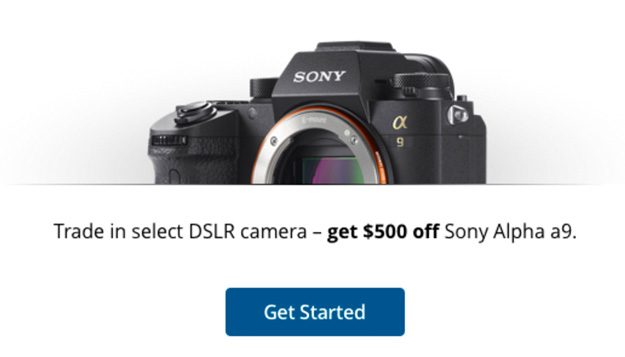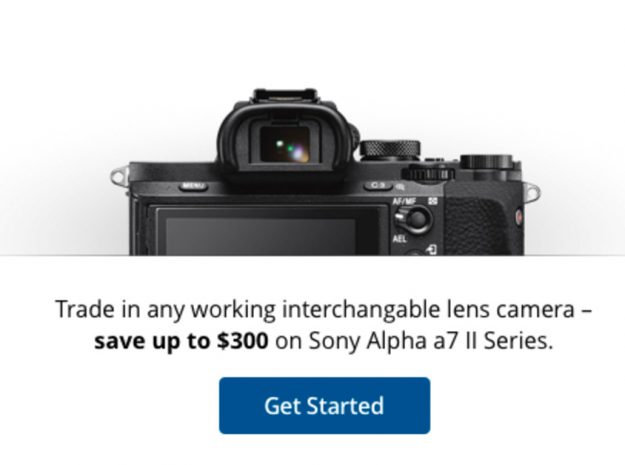 To be more specific, trade in select gear and get $500 off on the New Sony A9!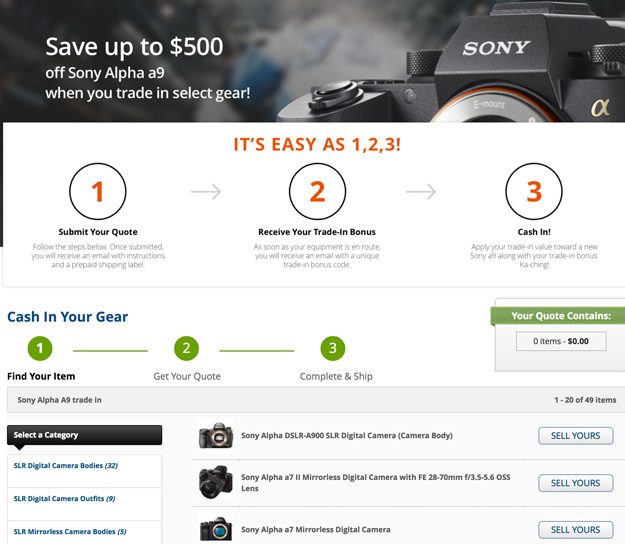 More Sony Savings
Save up to $500 on Sony Cameras, Lenses, and Accessories @ BH
In addition to the trade-in deals, we have some Sony A7r II and A7s II bundle deals. Plus Some Sony lens deals worth considering if in the market!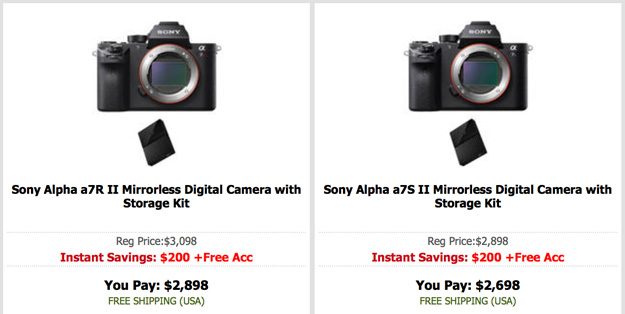 Save $200 – Sony A7r II Bundle Deal w/ Storage kit @ BHPhoto
Save $200 – Sony A7s II Bundle Deal w/ Storage kit @ BHPhoto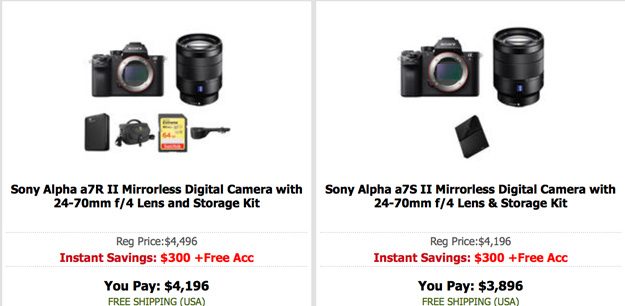 Save $300 – Sony A7r II Bundle Deal w/ FE 24-70mm f/4 ZA Lens & Storage kit @ BHPhoto
Save $300 – Sony A7s II Bundle Deal w/FE 24-70mm f/4 ZA Lens &  Storage kit @ BHPhoto
Sony FE E-Mount Lens Deals: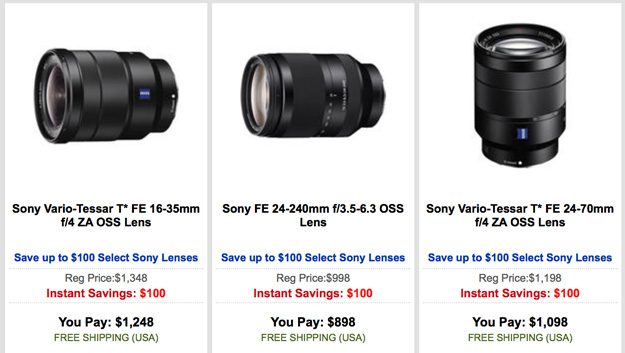 Save $100 on Sony FE 16-35mm F/4 ZA Lens @ BHPhoto
Save $100 on Sony FE 24-240mm f/3.5-6.3 OSS Lens @ BHPhoto
Save $100 on Sony FE 24-70mm F/4 ZA OSS Lens @ BHPhoto
Closing Remarks
That is about it for this trade-in/ rebate style article guys, but please stay tuned for many new articles and my Sony A9 Review which is building in the background steadily… If you are chomping at the bit with the New Sony A9, then check out this article I recently posted: Sony A9 Reviews Worth Checking Out >>
I will tell you this about the Sony A9 so far: It's the best Sony Mirrorless Camera I have ever reviewed! So much more on the A9 to come, and I'm looking forward to testing out the New Sony FE 100-400mm f/4.5-5.6 GM OSS Lens for those telephoto fans looking for a real world SonyAlphaLab style perspective…
I also plan on getting the Sony A99 II for review next, and I would love to hear your requests on which lenses and accessories to use! If I'm picking with no input from you all, it's going to be the be the Sony Vario-Sonnar T* 16-35mm f/2.8 ZA SSM II Lens and / or Sony 70-400mm f/4-5.6 G SSM II Lens. That is enough gear to keep me busy for a while and should satisfy the pro oriented hardcore users which this gear is clearly marketed towards.
Please have a wonderful day everybody and I'll catch up with you tomorrow. A new article is coming and I think you will be more than satisfied with the content 🙂
Jay
Your support is greatly appreciated as we run this site in our spare time and are not paid. We can however, make a small commission if you click a product link that your interested in. That click will then give us credit if you choose to purchase any given item. This has no effect on the cost of the product, and is a simple way to give back to SonyAlphaLab.com for the effort and info we provide.
Tip Jar: https://www.paypal.me/SonyAlphaLab
Support SonyAlphaLab by becoming a | Patreon
Also, be sure to keep following us on Google+ | Twitter | Facebook |
Direct Shopping Links – Thanks for your Support!!
BHPhotoVideo | Amazon – US | CA | UK
Thanks,
Jay