Sony makes several Nex interchangeable lens video camcorders these days, and in this article I'm going to compare the Sony Nex-VG10, VG-20, and the latest Nex-VG30!!
To start things off I would like to introduce myself. My name is Matthew Pedersen  and I met Jay one day while at work at Sony in Central Valley Ny. His knowledge of lenses and the use of the Alpha cameras blew me away, so we hit it off right from the start. When he mentioned that he would like for me to come onto this team to do camcorder breakdowns I was very honored. Thanks bud! Anyway, a little background about me, I went to Bloomfield college for four years for Video Production, graduated from there and have done a few projects since then.
I'm working on a solid website, but it is still under construction. Here is what I have up so far if your interested: Riverofpoets.com. My goal is to one day have a solid production team and Company.
Lets Talk Nex Camcorders
Onto the camcorders!! In this article I'm going to cover the Nex-VG10 and VG20 models first, then go over the latest and greatest Nex-VG30. I will write another article about the Sony video camera models soon, so don't worry.
Sony Nex-VG10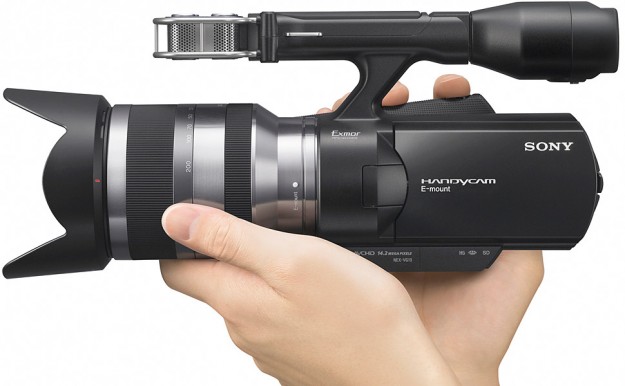 When the Sony Nex-VG10 first came out it in 2010, it was the first type of High Definition camcorder (1080I) to offer an interchangeable lenses on a consumer level camcorder. Especially for the going price at the time of ~$2000. The VG10 featured the same CMOS sensor as a traditional Alpha camera to receive the more desirable cinematic look with a shallow depth of field. A 14.2MP for stills, a quad capsule stereo microphone for high quality audio, full manual control of video and stills, mic and headphone inputs, and duel accessory shoes. This was very ahead of its time for a camcorder to have such a bunch of features for a videoographer who might be just starting out. If you have researched other camcorders they can get a bit pricey and having it for $2000 dollars at the time was relatively cheap for this type of caliber camcorder and its quality. The Video that is captured is at 30p (29.97p) to the sensor. There is no 24p, 60i, 60p frame rate. But the next model does have them all except for 30p!!
Sony Nex-VG20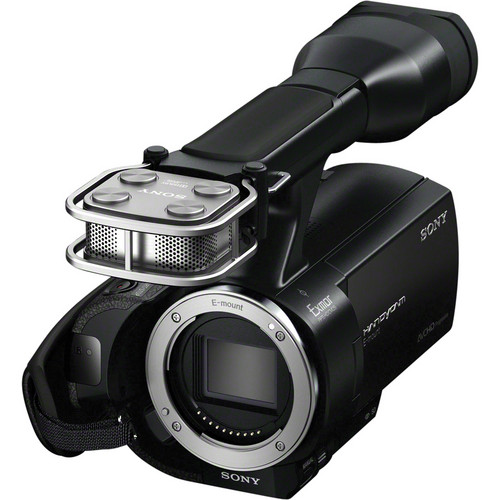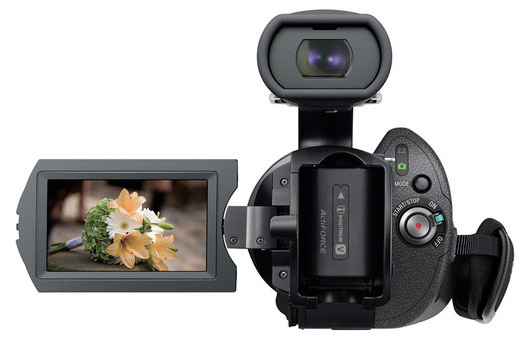 The Nex-VG20 was a minor update from a hardware perspective, but got some serious software and sensor upgrades!! It has a New APS-Size 16.1 Mp Exmor CMOS Sensor. The other additional features would be the recording up to 60p, and 24p cinema mode which made for a better look when trying to get that "Film" style1 The Sony Nex-VG-20 also offers NR Slow Shutter, and X.V. Color Technology!!
X.V. color technology
More detail Sony x.v.Colour technology reveals greater detail in every image for astonishingly lifelike results, whatever the subject.
More accuracy x.v.Colour technology accurately mimics the colour reproduction characteristics of the human eye so Handycam sees exactly what you're seeing.
More colours x.v.Colour almost doubles the range of colours that can be reproduced accurately for truer, more vivid reds, blues and greens
Other than these it was almost the same camcorder. With the new NEX Series they take it to the next level for mid level to professional users.
Sony Nex-VG30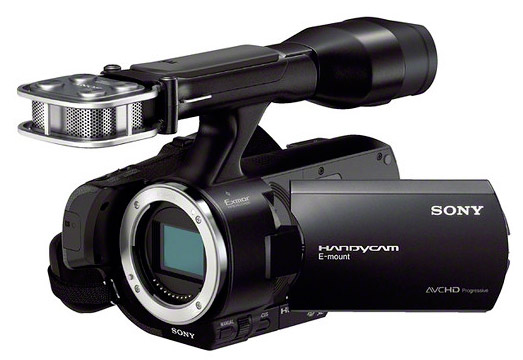 The NEX-VG30 upgrades the NEX-VG20 from now having a direct power zoom with variable and zoom speed control. This is done by a seesaw lever featured on this new High Definition camcorder. The lever also supports 2x digital zoom that can be used with variable and fixed focal length lenses. You will also have the option to get an XLR adapter for its multi-interface hot shoe for use for better sound quality if needed. It will again have the quad capsule stereo microphone as well as keeping the frame rates 60p, 60i, and 24p. With the purchase of the VG30 you also get a free download of Sony Vegas Movie Studio HD Platinum 11, video editing software that allows you to add effects, background music, titles, text, transitions and more. WOW! If you like editing like I do hearing that an editing program comes with the camcorder is icing on the cake.
In Closing
All three Nex interchangeable lens video cameras are very good for people starting out and perhaps learning on a mid level pro camcorder. They do produce excellent video quality. I have used the VG10 and VG20. I recently used the  VG20 to make a a promotional video for a company which i am still editing for. They are very light and versatile and when making a promotional video sometimes having a huge camera might be too heavy depending on what you are doing. Having a lighter camera has its perks at times. Also, here is Jay's Complete Sony Camcorder Guide >> if you want to check out all the Sony video cameras!!
Well, I hope for my first article on SonyAlphaLab met the criteria for everyone, and please let me know!! Any feedback would be much appreciated on how to make articles better, or more targeted towards specific camcorders ect… Questions also welcomed!! Jay or I will answer them asap.
Thanks,
Mr. Matt