Happy New Year everybody and how about some Sony News, Rumors, and more to get things going 😉 I also want to talk about the gear I currently have and plans for the upcoming 2016 year as far as new reviews and so fourth..
For starters it's been a really busy year so far for myself personally including my full time job. Therefore I am trying to only focus on a few things at a time for this upcoming year. I'm sure you guys that know me understand where I'm coming from with the family and full time job, but for those not aware, now you are!
Jase is about 17 months old and Layla is a bout 5 and half years old already!! These days when I get home from work, I need to help Layla with homework and also help around the house, plus entertain Jase. Of course my wife Michele is always helping as well, but she also works full time. Basically our spare time is getting more and more limited to the point of almost none. This is why you are not seeing new articles all the time like in the past… These days I really try to focus on only putting out quality content on the main website here. I now use the forums and social media to share links more frequently as apposed to posting short articles with little real content here. I let the other websites do that, because frankly I just don't have the time. Quality content has always been my goal, and this year I will focus even more on the quality part 😉 At the cost of quantity, I think this is the best way to go for myself at this point in life with all the variables and what not. Clearly I tend to share a lot of personal life in my work here, so it stands to reason I explain to you my current battle plan for 2016.
Enjoy my family and life a bit more, while also producing higher quality content. That is my goal, and I really hope you come along for the ride this year and beyond…
Current Gear in the Lab
Currently I have the Sony A7r II, A-Mount Sigma 12-24mm f/4.5-5.6 DG HSM II Lens, A-Mount Sigma 50mm f/1.4 Art Lens and the LA-EA3 lens adapter.
How Do the Sigma Lenses Work On The Sony A7r II?
Updated: Well I can tell you so far that the auto focus works well when using Center Focus and Average Focus modes w/ the 12-24mm lens! Flexible Spot mode however, does not work good at all, and this was what I was using in the field the other day. I initially thought the focus sucked, but after further testing I was clearly wrong. Using flexible spot was the issue and focus testing in the Lab cleared this up. Thanks to Mike for sharing his experience in the comments section below which helped me realize I was mistaken! Clearly I should have tested the lens in the lab w/ all the focus modes before writing it sucked.. Sorry about that guys!
The Auto focus does not work at all on the 50mm f/1.4 lens with the LA-EA3 lens adapter however. I'm thinking the Sony LA-EA4 lens adapter would be a much better choice for the 50mm f/1.4 Art lens thanks to the translucent mirror technology.
IQ wise, the 50mm Art lens is awesome and the 12-24mm is pretty good overall. Build quality is pretty good on both lenses, but not as good as I was hoping for. More to come on this soon, but I wanted to give you a little something… Sorry I'm so busy guys!!
BHPhoto Podcast Guest?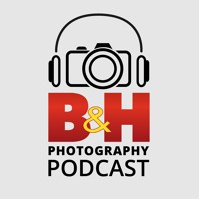 I'm heading down to NYC next Thursday to do the New BHPhoto Podcast, and I must tell you I'm very excited, but also bit nervous… It should be a lot of fun and I hope you guys will listen when it actually comes out in the near future. I'll let you know when and share the link of course as it happens… While I'm down at BHPhoto, I will test a few things, like the LA-EA4 lens adapter with the Sigma lenses to see if they work properly. I assume they will, but time will tell 😉
Anything else you guys want me to test while at BHPhoto?
Please let me know below in the comments area and I will be happy to test whatever you want if I have the time and availability of gear of course.
Sony News and Rumors
Sony A99 II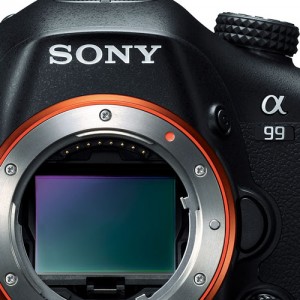 The Sony A99 II is supposed to be announced soon I heard, and will offer a 36mp sensor. This rumor is old though, and I believe it will have a higher MP sensor than 36 for sure.
According to SonyAlphaRumors, a Sony Manager said, the "New A99 II will be well worth the wait" That sounds intriguing to me 🙂
In my opinion, the A99 II will have a better AF system that covers the full frame, and wi-fi plus NFC built in. I also think Sony may incorporate a battery grip into the actual camera. If this is the case, then perhaps it will also utilize the XQD memory cards Sony announced several years ago now. Hopefully it will have the fully articulating screen and perhaps adding the touch option? I would love to see a huge buffer for extended burst mode shooting and internal 4k video recording. Why not? Most working Pro's probably won't want or need 4k video, but I certainly would like the option. Dual memory cards is also a must for pros today and all those ports that we like to utilize for audio, video, and other accessories…
What other features would you guys like to see included on the New Sony A99 Mark II?
Sony A6100
The Sony A6100 is coming soon and if SonyAlphaRumors is correct, it will have the fallowing specs:
Name: A6100
36mp BSI sensor,
silent electronic shutter mode
IBIS – (I Highly Doubt This)
4K recording
Touchscreen
I find the IBIS a little hard to believe honestly and don't think that feature will be included. I believe a future Sony 7-series or 9-series aps-c style camera will have that possible, but not the 6-series. I could be totally wrong here though of course, but the cost increase would be to great for the camera to maintain the 6-series status I would think?
New Zeiss Batis 18mm f/2.8 Lens coming?? A SonyAlphaRumors trusted source says yes 😉
Best Lenses for the Sony A77 Mark II courtesy of DXOMark >>
The Mitakon Dark Night 50mm f/.96 Lens – Killer Sample Photos by Lucille on Forum >>
Zeiss Batis Lens Production Increase!
According to Zeiss, they have increased the Batis Lens line production significantly to accommodate the insane demand that is currently going on. This is great news and thank you Zeiss for listening to your loyal lens fans 😉 The wait time for these lenses has been way to long!
Official Zeiss press Re-Lease: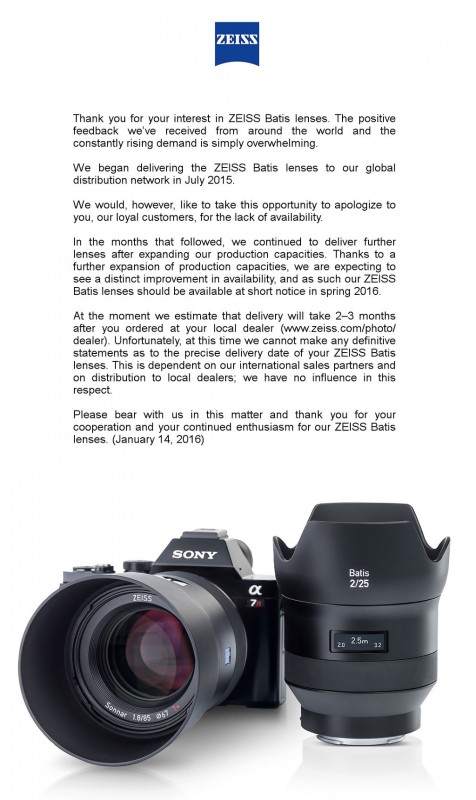 Sony Related Deals
A few current Sony related deals worth checking out:
Save

$200

on Sony A77 Mark II DSLR Style Camera w/ Free Goodies  @ BHPhoto | Amazon

SanDisk 32GB Extreme UHS-I U3 SDHC Memory Card (Class 10)
Hoya 72mm alpha MC UV Filter
Sony Vertical Battery Grip for Alpha SLT-A77 Camera

Vello BG-S3 Battery Grip for the Sony Alpha a7 II, a7S II, and a7R II cameras – Only

$79.99 US

@ BHPhoto
New Sony Gear Reviews?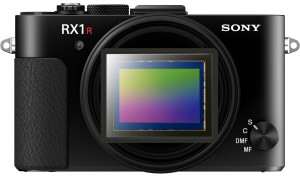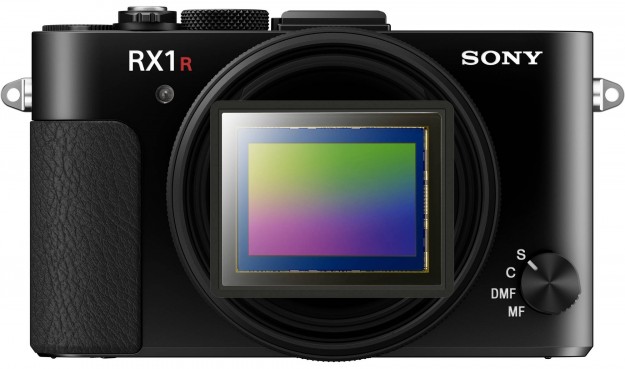 Please put your requests in for new reviews if you have something in particular you want me to test! I will try my best to accommodate… As it stands now I personally want to review the Zeiss Batis lenses, and the New RX1R II the most. I would also like to review the new A68 DSLR style camera, the new RX100 IV, and perhaps the other Zeiss Loxia lenses I have not gotten to yet. I also would not mind reviewing a few accessories based on your requests?? New cameras come first usually unless they are mild upgrades and not really worth my time.
Thoughts? Comments? Requests?
Closing Remarks
That is about it for now guys, but please stay tuned for my Sony A7r Mark II full written review which will be an extended version of the video review I already published to my youtube channel a while back. I have lots more testing and sample photos to share using the Sigma lenses and more…
It should be a fun year and I really appreciate you guys taking the time to check in!
Also, I will also answer all the pending questions by tomorrow evening, for those currently waiting on answers and/or recommendations.
For daily updates, be sure to visit the forums and New Community page on Google+. I also post on Twitter occasionally as well as facebook.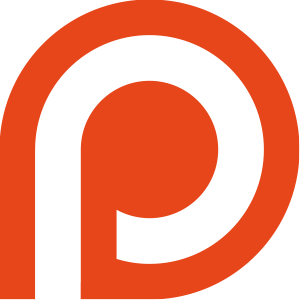 Patreon is a fan based support service I decided to try out for those that would like to give back a few cents for all the hard work and friendly help provided here at SonyAlphaLab. I have a full breakdown of how it works and why you might want to participate over here: SonyAlphaLab Patreon Page >> In the near future I plan on announcing some special rewards for those that participate! A dollar a month is really all it takes to help make a big difference and I think it's fair considering all the content I put out. The great part about this concept is that the you fans are in control, and can drive the future of the website. If you like what you see and want to see more, then perhaps consider contributing a few dollars a month if you can afford it. Think of it as buying me a beer or a cup of coffee as a way to say "Hey, thanks Jay". Leaving comments and sharing content is also a great way to give back and say thanks!
Have a great day and thanks again for checking in,
Jay
Your support is greatly appreciated as we run this site in our spare time and are not paid. We can however, make a small commission if you click a product link that your interested in. That click will then give us credit if you choose to purchase any given item. This has no effect on the cost of the product, and is a simple way to give back to SonyAlphaLab.com for the effort and info we provide.
Tip Jar: https://www.paypal.me/SonyAlphaLab
Support SonyAlphaLab by becoming a | Patreon
Also, be sure to keep following us on Google+ | Twitter | Facebook |
Direct Shopping Links – Thanks for your Support!!
BHPhotoVideo | Amazon – US | CA | UK
Thanks,
Jay