The Accessory Guides have been moved to their own Pages for better organization and website efficiency.
I'm always working on the Guide Pages, so I greatly appreciate your patience while I mint this area out over time. Also, your feedback is appreciated!
Sony Global Accessory Page
This is an awesome accessory page from Sony that will help you find the correct charger, flash, and more for your specific camera. Just select your camera model and the compatible accessories light up
Alpha Cameras (A99, A77II, A7rII, A7II,A6000, etc..) >>
Cybershot Cameras (RX1, RX10 II, Rx100 IV, ect..) >>
I had my A7r selected when I took this screen-cap below:
Once you find the accessory that you are looking for, please consider shopping for the item using the support links below:
BHPhotoVideo | Amazon US, CA, UK | Adorama | Ebay – US, CA, UK, DE, FR, ES, AU
Thanks,
Jay
Here are the links to each individual
Accessory Page:
Everything you'll need regarding On Camera Flash, Off camera Flash, Continuous Lighting Solutions, Portable Lighting Solutions, Studio Supplies, Light Modifiers, and more..
Batteries for your Sony Cameras, Chargers, Portable Power and more..
All the bags organized into Categories that makes sense. Backpacks, Should Packs, Other Bags, Roller Bags, Hard Cases, Travel Storage and more..
Memory Cards, Memory Card Readers, Memory Card Storage, Network Back-up Storage, Portable Storage/ Backup, and more..
Tri-pods, Ball Heads, Other Heads, L- Brackets, Flash Brackets, Camera Rigs, and more..
 Neutral Density Filters, Circular Polarizes, UV Filters Cokin Filters, Specialty Filters and more…
View Finders, Monitors, Screen Hoods, and more..
Hot Shoe Microphones, Studio Mics, Clip-On Mics for Interviews,  Headphones, and more..
Camera and lens Protection
Screen Protection, Lens Protective Covers, Camera Protection, and more..
Underwater Photography Gear
A diver, or planning a trip to the islands?? Better check this Underwater Gear out for those once in a lifetime shots or video footage!! Cheap Underwater Solutions, Hardcore Pro Underwater Gear you'll need for those magazine shots, and more….
Recommend Computers and Hardware for Photography and Video Related uses. Monitors, Tablets, Printers, Calibration, Post Processing Software, and More..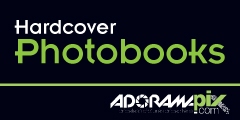 Note: These pages are under heavy construction so please be patient as items are likely to move and change a bit over time. Suggestions also Highly appreciated and welcomed!!
Jay
Your support is greatly appreciated as we run this site in our spare time and are not paid. We can however, make a small commission if you click a product link that your interested in. That click will then give us credit if you choose to purchase any given item. This has no effect on the cost of the product, and is a simple way to give back to SonyAlphaLab.com for the effort and info we provide.
Tip Jar: https://www.paypal.me/SonyAlphaLab
Support SonyAlphaLab by becoming a | Patreon
Also, be sure to keep following us on Google+ | Twitter | Facebook |
Direct Shopping Links – Thanks for your Support!!
BHPhotoVideo | Amazon – US | CA | UK
Thanks,
Jay