I've been working like a mad man on the New SAL Forum and neglecting the Lab a bit. I'm sorry about that, but as you know if your a regular reader the site went down and I lost the old crappy forum about a week ago.  Anyway, it's most of the way built now and I can focus on the Lab a bit more Today!!
Adobe released another update offering Raw support for the new Sony cameras!! This is important, because I use lightroom 4 and need those raw profiles in order to shoot raw with these cameras once they come out. Normally they come out and it takes a few months to get the raw files. This time it's a bit earlier than normal it seems.
Sony A99 Limitations?? What??

I was doing some reading on the A99 and apparently the new 102 AF plane module will only be supported by a few lenses in a specific AF-D focus mode?? The Sony SLT-A99'a advanced dimensional tracking system is only supported by 6 lenses including the SAL2470Z, SAL2875, SAL50F14, SAL300F28GII, SAL70400G, SAL50050F4G.
This totally sucks and I can't believe it's the first I heard of this. All the articles I read said the said the focusing systems worked in tandem. What gives??  Check out the discussion on Dyxum and let me know what you think as a Sony rep is actually commenting! I'll probably start a thread on the SAL forum as well for this. This might be a deal breaker for me as I can't see selling all my stuff for pretty much what I already have. I want to upgrade, not move parallel so to speak.  I'm probably going to keep my Pro Canon gear for now and just get the Nex-6 to replace my beloved Nex-7 (Check it out naked Here). Then I'll start building an E-Mount lens arsenal 😉
Firmware updates will be released to support more lenses. Sony Japan said that by early 2013 these lenses will also be supported: SAL85f14Z, SAL135f18Z, SAL70300G, SAL70200G, SAL100f28 Macro.
AF-D mode
Continuous autofocusing is provided by a new AF-D (Depth Map Assist Continuous AF) mode that delivers precision focusing for virtually any subject. This mode utilizes the 19-point (11 cross-point) phase detection AF sensor to keep subjects sharply focused in most shooting situations. When fast-moving subjects demand wider, denser area coverage than the 19-point AF area can provide, the 102-point focal plane phase detection AF sensor lends reliable support. This combination of 121 AF "eyes" (19 + 102) from two highly precise phase detection AF sensors provides a clear performance advantage over single-sensor AF systems.
Note: AF-D mode requires a compatible full-size lens. The range of supported lenses will gradually expand through firmware updates.
Lightroom Update!!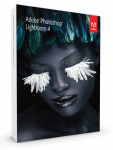 Adobe Lightroom just came out with an update to version 4.2 and added raw support to many Sony cameras including the NEX-5R, NEX-6, A99 and RX100!!
Get the Updates Here:

Adobe released Lightroom 4.2
Mac update (Click here)
Windows update (Click here)
Camera Raw 7.2 and DNG converter 7.2
Mac update (Click here)
Windows update (Click here)
Forum Updates
Some pretty cool photos and posts being shared on the New Forum!! Here's a few links if you want to take a look, and please consider signing up and sharing you work and ideas as well 😉
Closing remarks
I've also been populating the Photo Forums categories with some of my work from over the years using various cameras etc.. I have a ton of photography to share, but such limited time as you know 😉 Don't we all though?? In any event, I'll catch up with you later, and if you have any immediate questions or concerns, just fire away below in the comments, or simple create a post on the forum and ask over there! Alan, Walter, or myself will usually be able to help with in minutes depending on the issue.
Thanks,
Jay
Sony Pre-Orders
Sony Nex-6 and Nex-5r Pre-orders now available!!
Sony RX1 Pre-orders Now Available!!
Sony SLT-A99 Pre-orders Now Available!!
Your support is greatly appreciated as we run this site in our spare time and are not paid. We can however, make a small commission if you click a product link that your interested in. That click will then give us credit if you choose to purchase any given item. This has no effect on the cost of the product, and is a simple way to give back to SonyAlphaLab.com for the effort and info we provide.
Tip Jar: https://www.paypal.me/SonyAlphaLab
Support SonyAlphaLab by becoming a | Patreon
Also, be sure to keep following us on Google+ | Twitter | Facebook |
Direct Shopping Links – Thanks for your Support!!
BHPhotoVideo | Amazon – US | CA | UK
Thanks,
Jay