I finally got a chance to set-up the lab and take some Sony A7r test photos. First I want to show you the aperture tests then I will post the high ISO tests tomorrow or later today possibly. It takes awhile to do all the 100% crops and naming the files, so just the aperture tests for now 😉
I used a tri-pod plus the 2-second self timer and I did not have any soft images to do the "shutter shake" that we keep hearing about. I can't see any sign of it when using a sturdy tri-pod, although when the camera is loose the image is a little soft, but I think this would happen with most any camera though in those conditions. Having the camera locked down on a tri-pod is key to the best quality and sharpest shot, and I highly recommend using one with the full frame Sony A7 or A7r.
| | |
| --- | --- |
| | I always use a tri-pod for the lab testing and when hand holding with the Zeiss 55mm f/1.8 lens I need to have the shutter at around 1/100 sec to get a sharp shot. Any slower than that and the images are slightly soft hand held. If the lens had OSS, this would not be an issue, but without OSS, the default Auto ISO puts the shutter at 1/60sec which is not fast enough to hand hold. I have a really steady hand, and if I can't hold it, it's going to be very hard for most if not impossible. The full frame is a little less forgiving, but this would be an issue on the Nex-6 as well using this particular lens. |
Sony A7r – Lab Testing –
Raw
Aperture testing in the Lab, f/1.8 – f/16 w/ 100% crops so you can see how the depth of field and bokeh render with the 55mm f/1.8 Zeiss and 36mp full frame A7r. I'll let you be the judge, but I must say the A7r is noticeably sharper than the A7 when using my Canon L Glass. The lack of AA filter makes a noticeable difference, especially with the increased resolution. Using the Zeiss 55mm f/1.8 lens the A7r is extremely sharp!
Here is the full Lab scene @ f/1.8 – Raw Quality

100% Crops – Click Thumbnails!

| | | | |
| --- | --- | --- | --- |
| | Focus Area | Circuit Board Detail | Bokeh and Lights |
| f/1.8 | | | |
| f/2.8 | | | |
| f/4 | | | |
| f/5.6 | | | |
| f/8 | | | |
| f/11 | | | |
| f/16 | | | |
Here are two more 100% Crops of the craft sticks so you can see the slight softness at f/1.8 compared to f/2.8 where it turns into a razor blade. It gets even sharper at f/4 but only a little bit. Keep in mind the depth of field is extremely shallow at f/1.8 on a full frame sensor, so the slight softness is also due too that a little bit.
f/1.8 – 100% Crop
f/2.8 – 100% Crop
Bokeh Testing
I moved the camera to almost the minimum focus distance to make the lights as large as possible. It looks pretty awesome I must say 🙂
I also wanted to show you what the foreground looks like out of focus, so I used the gretagmacbeth color chart for the focus point on this next test shot using f/1.8 and ISO 100.
Closing remarks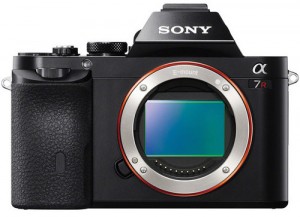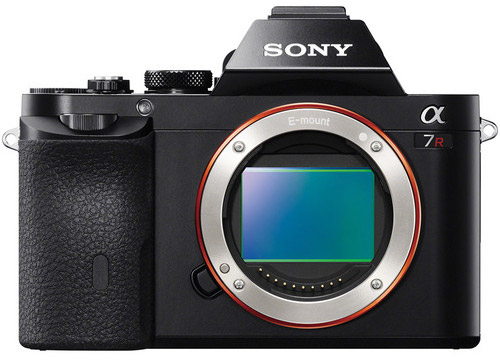 I'm sorry this article did not get posted last night as promised, but my Internet was not working and I lost half the article when it would not save. Not the biggest deal, but I had this ready to go last night just so you know 😉
In any event, the Sony A7r has some incredible resolving power with the 36mp sensor. The 100% crops are such a small area of the entire scene, but they are still about 1100px across. That is incredible and clearly offers much more detail than the 24mp Sony a7. The A7 is also very sharp when using my Canon L glass, but with the kit lens as I tested it, it's noticeably softer than the A7r with the 55mm Zeiss lens.
The 55mm f/1.8 Zeiss lens is incredible, I must tell you, and if it only had OSS built in I would be totally happy with it. Otherwise it's fantastic in my opinion and worth every penny.
One thing I did notice with the A7r yesterday while doing the ISO testing, is I can't change the ISO while the camera is writing to the memory card. I have no idea why, but it's a fact. I can change the aperture and shutter speed, but the rear dial does not respond which is what I have the ISO set to. Once the writing to memory card light goes out, the rear dial works as normal. Kind of frustrating when you want to change the ISO quickly in between shots. A faster memory card would help a lot, but this seems like something that could be fixed with a firmware update. I did not try changing the ISO to another dial, but that might have solved my problem. Again, the rear dial is the one that did not respond, the two upper dials worked fine. I honestly don't remember this happening on the A7, but perhaps I was using a faster memory card and the 24mp files were also smaller. Just so you know, I was using a really old crappy memory card (class 2), so that was most likely half the issue as far as waiting for it to finish writing. The dial should still respond though regardless, in my opinion. I put a much better memory card in now, so that should not be much of an issue anymore. Anybody else notice this?
Please feel free to comment and ask questions as always. I'm off today due to the huge snow storm, so I should be able to respond very quickly!
I'll catch up with you all later, and have a great day!
Jay
Your support is greatly appreciated as we run this site in our spare time and are not paid. We can however, make a small commission if you click a product link that your interested in. That click will then give us credit if you choose to purchase any given item. This has no effect on the cost of the product, and is a simple way to give back to SonyAlphaLab.com for the effort and info we provide.
Tip Jar: https://www.paypal.me/SonyAlphaLab
Support SonyAlphaLab by becoming a | Patreon
Also, be sure to keep following us on Google+ | Twitter | Facebook |
Direct Shopping Links – Thanks for your Support!!
BHPhotoVideo | Amazon – US | CA | UK
Thanks,
Jay