The buzz on the web about the New Sony A7 and A7r continues to thrive, and in this article I will go over all the latest reviews and news about the new full frame cameras. For starters, Pro photographer Steve Huff has both cameras, and is going to different press events using various lenses and lens adapters. Fallow his killer blog here: SteveHuffPhoto.com
So far the sample photos I've seen are exceptional. I mean seriously killer image quality and I can't wait to get my hands on one 🙂 The new FE lenses vary a little in quality, size, and weight, plus the A7 and A7r have a few issues that Sony will need to address with firmware updates apparently. Will look over all this information and digest it for you so it makes real world sense.
I also have a few more initial reviews worth checking out if you just can't get enough of the new Sony A7 and A7r full frame cameras..
Please fire away below in the comments section if you have questions, concerns, or just want to say hello!
So, Which Camera Is Really Better?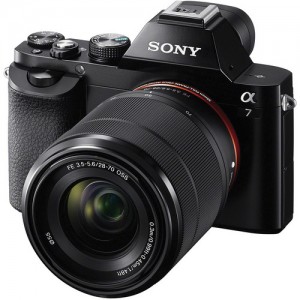 Initial reports are saying that the 24mp Sony A7 is better in both low light and auto focus performance. The detail of the 36mp sensor is stunning, but as was suspected, the smaller pixels are not as good in the low light department. I always read if you down sample the image to the lower resolution size, the noise will be the same, and although true to a degree, this is mis-leading. When you view the photos at 100%, the noise will clearly be more noticeable on the A7r is the bottom line. If you down sample the 36mp file, yes, some of the noise will be canceled out do to the elimination of pixels, and the resulting image will be very close to the 24mp sensor results.
The issue really only comes into play at the extreme High ISO , where the A7 will keep more information than the A7r even with the increased resolution advantage and down-sampling comparison. If the information is not there, down sampling is not going to help. I suspect that @ ~ISO 6400 and higher the 36mp sensor will have noticeable loss of details in comparison to the A7. Even if the file is down-sampled it will be a noticeable difference in my opinion.
Real world?
In the real world the High ISO is going to be excellent on both cameras, so don't worry about it to much. I would consider the AF performance and the IQ using alternative lenses and lens adapters more important than the negligible real world noise differences at super high iso levels.
A7 and A7R Reviews
Steve Huff has both cameras and is posting images and articles daily. The sample photos look incredible in my opinion, and it's nice to see a variety of lenses being used. He seems pretty happy with the cameras and points out some of the noticeable issues.
One quote from Steve you have to read:
In regards to
Leica M Mount lenses
using adapters…The
A7r
has issues with the
12, 15 and 21mm focal length, even 28mm to some extent
. The
A
7 had some slight vignette with the 15 and 21 but no real color shift. Not nearly as much as the A7r.
So if you are one who was planning on using WIDE ANGLE Leica M mount glass, go for  the A7.
This is very important information for those looking into using lens adapters and really high end glass. The 24mp A7 is clearly the way to go, and has now been confirmed with Leica glass. Case closed…
Check out Steve's initial articles with the New Sony full frame A7 and A7r for a closer look at what can be done in Jpeg mode with various lenses strait off the camera!
DXOMark Review – Best Full frame sensor ever tested??
No, but pretty close! We need raw file comparison for true 1:1 testing in my opinion. Jpegs are heavily processed and they used that for the testing on all the sensors.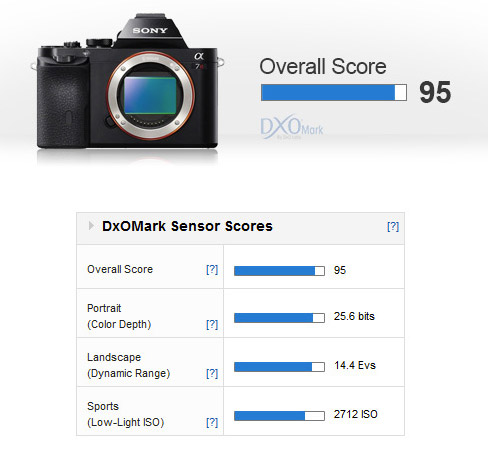 Although we can't provide any commentary on image sharpness at this stage in our tests, the sensor in the Sony Alpha 7R performs exceptionally and is on a par with that found in the D800 models. Given the Sony's small size, low weight and outstanding sensor performance, it's one of the most intriguing and compelling new additions in recent times.
Reviewed.com
It's a very real possibility that in a couple years, we could be looking back at the A7 as a watershed moment for mirrorless—a tipping point in an industry-wide shift
SLRLounge
Looks like these guys where hanging with Steve and Chris at the recent Sony press events also.
First Impressions:
Both cameras are essentially Goliaths wrapped up in David-sized bodies and once you really have a chance to hold on to them in your hand, you can really appreciate the engineering marvel that Sony has produced.
DPReview
Also at the Sony press event and offering some image samples.
Issues with the Cameras? Really?
Courtesy of Chris Gampat over at the Phoblographer (Click Here for the full article), Focus Peaking, Auto Focus, and Metering are all issues that need addressing.
AF:
However, as I've always stated in reviews, the focusing isn't always the smartest based on what you want in focus in a given scene.
This is a situation where you need be familiar with a camera system in order to get the most out of. The Focus system on the Sony cameras relies heavily on scene recognition and other technologies to make it faster. So, in order to benefit from them, you need to use the features! If you try and use spot focus or center focus and wonder why the eyes are not sharp for example. Well, you weren't focusing on the eyes were you? The whole face was the target and the camera want for the high contrast area it thought you wanted. If the facial recognition or new eye af recognition was on, the hit rate would have been way higher. I know this from personal experience with Sony cameras. Each manufacturer's AF algorithms are different, and they have a personality to them. With experience and practice you learn to take advantage of certain features in particular situations. If you ever read my Sony camera reviews, you will hear me say over and over, turn on the facial recognition option! It not only tracks your subject, but prioritizes the metering as well for the focus point. Lots of cameras have the facial recognition technology nowadays, but I have never used a camera that works as good as a Sony at this.
Focus Peaking:
When it comes to focus peaking, the accuracy isn't perfect.
If you have ever used focus peaking, you know how it works and obviously it's not perfect. It helps you find the focus by highlighting the high contrast areas with a color overlay on the screen. The focus peaking colors and strength are adjustable, and when using a f/1.4 lens it's extremely hard to nail the focus accurately even with focus peaking. It's very helpful though and I this statement is a little odd to honestly.
Metering:
In general, we've found that the system underexposed by a full stop–and in order to get anything nearly perfect we're overexposing our images by a stop
This is fairly normal from my experience with Sony cameras. My Sony Nex-6 always protects the highlights big time in average metering mode and I often raise the exposure comp + 2/3 depending on the situation. In the example Chris is referring to that is "under-exposed", that is pretty much what Sony's metering does in that situation. If the facial recognition technology is enabled it will prioritize that for the metering and often correct otherwise under exposed images. When shooting with my Canon 5d Mark II, for example, the exposure in an average scene is about 1/2 a stop under. It really depends which metering mode and how bright certain aspects of the photo are with the Sony cameras I find. The scene recognition technology also has something to do with it. Again, once you recognize this, the adjustment is easy, but certainly worth noting in my opinion as all cameras behave slightly different in this regard. I noticed that Sony protects the highlights more than Canon years ago. It's just the way Sony handles those types of scenes, so if you want all the highlight detail, leave it alone. If not, raise the exposure comp to get a better overall exposure for the scene the given scene. For my Canon to capture all the highlight detail in an average scene I would have to lower the exposure compensation. It's how the camera decides to prioritize the exposure's that is different and requires some adjustment.
That being said, the camera is still a pre-production model so perhaps Sony will raise the exposure a little in firmware, but not more than 1/3 of a stop in my opinion/ experience.
Sony FE 55mm F1.8 ZA Lens Flaws:
Additionally, we're finding lots of chromatic aberration with the
55mm f1.8
when used with the camera.
Could be the lens, the sensor, or a firmware issue. It also could be the lens, but it's a Zeiss and that does not sound correct to me, although worth noting.
The Grip
This is my personal issue with the cameras, although it's been noted the grip is almost identical to the Nex-6. I just does not feel the same, and perhaps the weight is the reason, but It feels like depth to me for whatever reason.
Shutter Button
It's high up on the camera where the RX1 had it and is a little awkward for the pointer finger. Remember, the A7 and A7r are basically a highly modified RX1 chassis after all 😉 Is it a major deal? No, but worth noting as it will require some adjustment with the other fingers. Perhaps this is also part of the reason the grip is not working as good for me as I would like.
Closing Remarks
Looking good so far if you ask me, and I want the Sony A7, w/ kit lens, and the Metabones lens adapter for my Canon EF L lenses as it stands today by the way 😉 Tomorrow that may change of course as the reviews come, but as it stands now the 24mp sensor is better for af performance, High ISO, and when using lens adapters and high quality glass. How every kind of lens behaves will remain to be seen, but based on initial reports the 24mp sensor is doing a significantly better job for my purposes. If I was only shooting Landscapes, then clearly the A7r would be the better choice for me. But I shoot everything as you know.
On another unrelated note, I got Final Cut Pro X installed finally, so I can now check out the video quality produced by the Sony cameras much better than before. Using iMovie is convenient, but not the best quality output, or file handling capabilities. I'm really looking forward to trying out some 60fps video, slow motion, and things like that!
Please feel free to ask questions or comment about anything discussed in this article. I'm trying to keep you in  the loop about these new full frame cameras as best I can even though I don't have one in my hands. You can imagine how seeing these other guys writing all this hands-on stuff is killing me. I will have one soon enough, don't worry!
Thanks again for your support,
Jay
Pre-Order Links:
Sony A-Mount to E-Mount Lens Adapter with Translucent Mirror Technology (LAEA4) $348 @ BHPhoto | Amazon