The recently announced Samsung NX300, I just read up on, got me seriously looking into the Samsung NX Camera System as a whole. Very impressive first impression I must say. Huge APS-C sized sensors, just like the Sony Nex camera system, Hybrid AF, and several quality lenses available. Samsung is on the move just like Sony, except Samsung is leading the way in spending on the re-search and development front if you look at the companies business model portfolio type reports. Sony is still struggling, although finally making a profit again from what I've read as of late.
Sony still has the edge as far as native lens options go, but Samsung does have several quality lens options for the NX Camera System. The Camera body itself also offers some serious power and features for the money! Let me break it down for you below in detail 😉
| | |
| --- | --- |
| | So what is the Samsung NX300 packing in particular that caught my attention??Color and design options for starters, excellent looking build quality, huge OLED articulating screen, Large APS-C sensor with Hybrid AF, 2D and 3d capabilities, high quality lens options, Standard Hot-shoe, Pentax K-Mount Lens adapter and AF compatibility. |
Samsung NX Camera System – Breakdown
NX300 Overview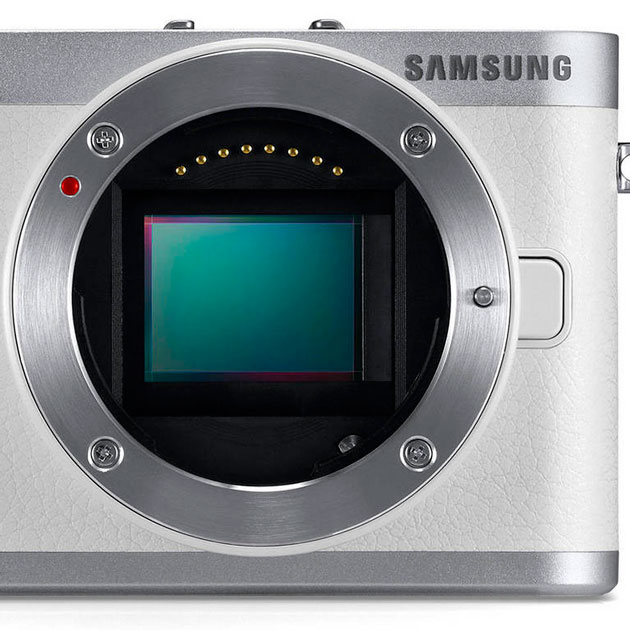 The Samsung NX300 Mirrorless Digital Camera is the flagship NX compact system mirrorless camera offered to date. It offers a 20.3MP APS-C CMOS sensor and the DRIMe IV image processing engine for sharp, low-noise images with accurate colors and a hot shoe mount flash unit. The DRIMe IV image processing engine enables fast performance and provides support for the camera's Full HD 1080p 60fps video capture and wide ISO range of 100-25600.
The NX300 features a fast Hybrid Auto-focus system that combines phase-detection AF with contrast-detect AF. It's capable of continuous burst shooting of up to 9 frames per second and a shutter speed as quick as 1/6000 of a second.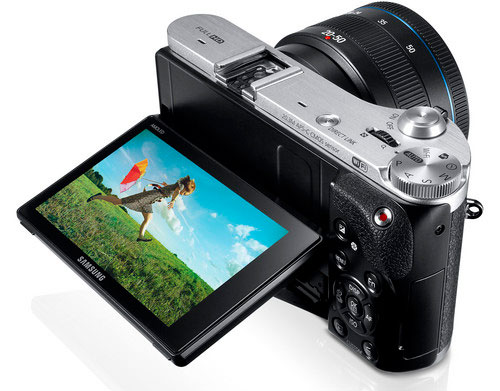 A large, tiltable 3.3″ OLED screen provides accurate and well-defined 800 x 480 resolution images for live view composition and playback and the LED is capable of touch screen menu control and touch auto focus control.
A retro form factor and ergonomically designed grip offers comfort and easy access to key controls. Also note the thumb bump out on the back which is very similar to the Nex-6.
The NX300 is compatible with the complete line of NX mount lenses. The 20-50mm f/3.5-5.6 ED II Lens which is a compact zoom lens that retracts for portability when the camera is powered down. The lens has a 35mm focal length equivalency of 30.8-77mm which is an ideal range for everyday shooting with wide-angle to short telephoto capability. Aspherical and extra-low dispersion elements reduce aberrations and provide sharp imaging for photo and video capture. Also included with the NX300 is the SEF-8A flash unit which mounts to the camera's hot shoe. This compact flash, with a Guide Number of 8, flips up to turn on and flips back down to turn off.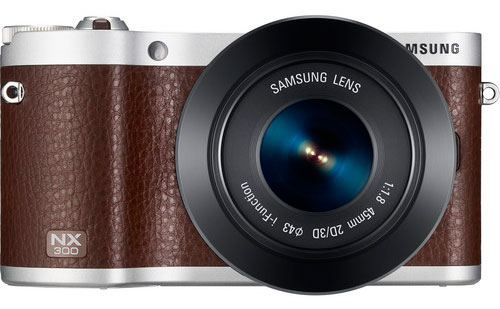 When using the included 45mm f/1.8 2D/3D lens, true 3D full HD 1080p video and still imagery can be produced using a single lens. This lens integrates a dedicated 3D shutter system using two LCD shutters that alternate in blocking half of the image at a time, in turn producing a single stereo pair that is combined in-camera to create the final 3D image. When using this lens in 3D mode, the effective maximum aperture is f/3.5 and the effective video frame rate is 30 fps.
Features and Specs
The new 20.3MP sensor in the NX300 offers sharp imaging and accurate colors in a range of lighting conditions
The DRIMe IV image processor provides fast performance, lifelike color reproduction and low noise imaging when utilizing high sensitivity ISO settings. It also provides support for the camera's 1080p HD video and 3D photo and video capability
The Samsung 20-50mm f/3.5-5.6 ED II Lens is a compact zoom lens that retracts for portability when the camera is powered down. The lens has a 35mm focal length equivalency of 30.8-77mm which makes it an ideal 'everyday' lens with wide-angle to short telephoto capability
Also included with the NX300 is the SEF-8A flash unit which mounts to the camera's hot shoe. This compact flash, with a Guide Number of 8 at ISO 100, flips up to turn on and flips back down to turn off
In combination with the new Samsung 45mm f/1.8 2D/3D lens, the NX300 can capture and process 3D photographs and videos. The single 45mm lens can adjust between standard 2D and 3D modes to provide realistic 3D imaging that can be viewed on 3D-enabled viewing devices
With fast dual-channel Wi-Fi, the NX300 utilizes the Samsung SMART CAMERA App to transfer images to your Android or iOS smartphones or tablets for instant sharing
A large, clear 3.31″ LED screen provides composition and playback viewing with 800 x 480 resolution
The NX300 features a fast and accurate hybrid auto focus system that combines a phase and contrast detection auto focus
Full HD 1080p Video is available at 60 frames per second as is 3D video when utilizing the 45mm f/1.8 2D/3D lens
A wide ISO range offers low-noise imaging in all lighting conditions
The NX300 allows for continuous shooting of up to 9 frames per second and a shutter speed that ranges from 30 seconds to 1/6000 of a second
A handsome retro viewfinder design and ergonomic grip provide easy handling and access to controls as well as a stylish look
Specifications
Lens Mount
Samsung NX
Camera Format
APS-C (1.5x Crop Factor)
Pixels
Actual: 21.6 Megapixel
Effective: 20.3 Megapixel
Max Resolution
20.0MP: 5472 x 3648 at 3:2
Other Resolutions
10.1MP: 3888 x 2592 at 3:2
5.9MP: 2976 x 1984 at 3:2
5.0MP: 2736 x 1824 at 3:2
2.0MP: 1728 x 1152 at 3:2
16.9MP: 5472 x 3080 at 16:9
7.8MP: 3712 x 2088 at 16:9
4.9MP: 2944 x 1656 at 16:9
4.1MP: 2688 x 1512 at 16:9
2.1MP: 1920 x 1080 at 16:9
13.3MP: 3648 x 3648 at 1:1
7.0MP: 2640 x 2640 at 1:1
4.0MP: 2000 x 2000 at 1:1
1.1MP: 1024 x 1024 at 1:1
Sensor Type / Size
CMOS, 23.5 x 15.7 mm
File Formats
Still Images: JPEG, RAW
Movies: MPEG-4 AVC/H.264
Audio: AAC
Memory Card Type
SD
SDHC
SDXC
Video Recording
Yes, NTSC/PAL
Resolution
1920 x 1080: 60 fps
1280 x 720
640 x 480
320 x 240
Aspect Ratio
1:1, 3:2, 16:9
Audio Recording
With Video, Stereo
Focus Type
Auto & Manual
Focus Mode
Single-servo AF (S), Manual Focus (M)
Viewfinder Type
LCD Display
Display Screen
3.3″ Rear Screen Tilting Live Preview LED (768000)
Screen Coverage
100%
Live View
Yes
ISO Sensitivity
Auto, 100-25600
Shutter
30 – 1/6000 seconds
Metering Method
Center-weighted average metering, Multi-zone metering, Spot metering
Exposure Modes
Modes: Aperture Priority, Auto, Manual, Program, Shutter Priority
Compensation: -3 EV to +3 EV (in 1/3 or 1/2 EV steps)
Burst Rate
Up to 9 fps
Flash Modes
1st Curtain Sync
Auto
Fill-in
Forced On
Off
Red-eye Reduction
Second-curtain Sync
Built-in Flash
No
External Flash Connection
Hot Shoe
Continuous Shooting
Up to 9 fps
Self Timer
2 sec
Custom: 2-30 sec
Connectivity
HDMI D (Micro), USB 2.0
Wi-Fi Capable (w/Optional Transmitter)
Yes
Battery
1x BP1130 Rechargeable Lithium-Ion Battery Pack1130mAh
Focal Length
20 – 50 mm
Comparable 35mm Focal Length: 30.8 – 77 mm
Aperture
Maximum: f/3.5 – 5.6
Minimum: f/22 – 22
Angle of View
70.2deg. – 31.4deg.
Minimum Focus Distance
11″ (27.94 cm)
Magnification
0.22x
Groups/Elements
8/9
Diaphragm Blades
7
Autofocus
Yes
Image Stabilization
No
Filter Thread
Front: 40.5 mm
Dimensions
Lens: Approx. 2.49×1.57″ (63.2×39.8 mm)
Camera: 4.8×2.5×1.6″ / 121.9×63.5×40.6mm excluding extension
Weight
Lens: 4.20 oz (119 g)
Camera: 9.88oz / 280g without battery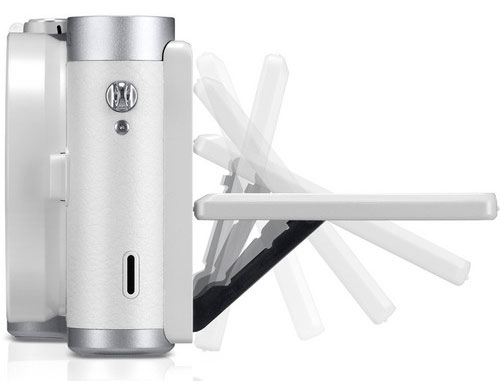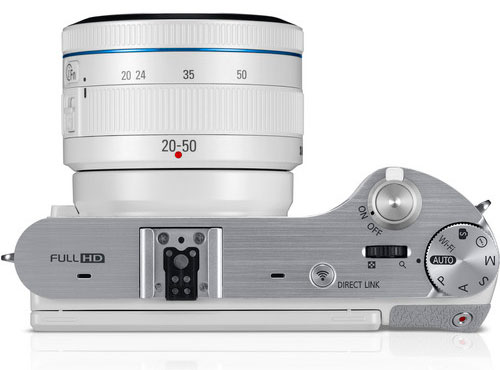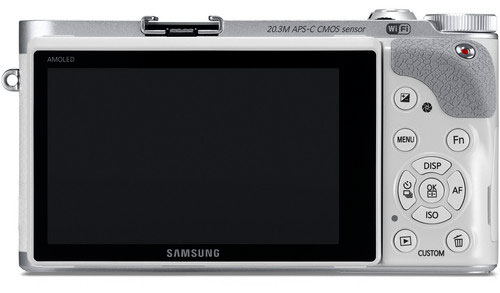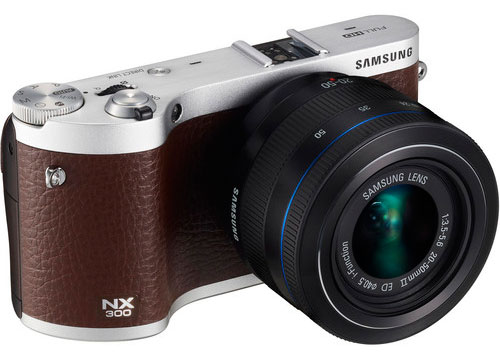 Other Native Lenses Offered for the NX Camera System
Additional high quality lenses offered for the Samsung NX Camera System include the:
In addition to those, Rokinon, Bower, and Samyang also offer several fully manual high quality lenses that look identical to ones available for the Sony Nex Camera system. The Sony E-Mount Lens Guide is over Here for Reference >>
Samsung NX300 Prices
You can currently purchase and the Samsung NX300 in a variety of kits going for $748 , $799, $999 US, and more…
Closing Remarks
As far as I can tell, the Samsung NX Camera System, and the New NX300 in particular, have some serious power, image quality do to the APS-C sized sensor, and an assortment of high quality zoom and prime lenses just like the Sony Nex Camera System. Yeah, Sony does have more optical options, because it's now working on the 4th generation of Nex cameras (Nex-9??). Samsung  however, is jumping in hardcore strait away with huge R&D funds.
The Samsung system honestly looks like a great option if you new to the mirrorless market. No joke! The lens line-up, image quality potential, and room for growth are tremendous. Based on Samsung's performance in other areas like tablets, phones, TV's, etc.. it's wise to consider them a serious contender. I know I do, and in a year or two Samsung could come out with a Nex killer potentially?? Will see about that 😉
In the real world, the Nex-6 with the built in viewfinder, and the Nex-5r, are still better choices for the money in my opinion. However, nice work by Samsung and I'm certainly taking notice of their efforts and partnership with Pentax.
Jay
Your support is greatly appreciated as we run this site in our spare time and are not paid. We can however, make a small commission if you click a product link that your interested in. That click will then give us credit if you choose to purchase any given item. This has no effect on the cost of the product, and is a simple way to give back to SonyAlphaLab.com for the effort and info we provide.
Tip Jar: https://www.paypal.me/SonyAlphaLab
Support SonyAlphaLab by becoming a | Patreon
Also, be sure to keep following us on Google+ | Twitter | Facebook |
Direct Shopping Links – Thanks for your Support!!
BHPhotoVideo | Amazon – US | CA | UK
Thanks,
Jay