In this fairly quick GoPro Her02 HD video I was taking a drive to go pick up Layla from the baby sitter and decided to try out the suction cup mount on my car. Needless to say I tried about 6 or 7 different positions, and they all worked out great with no issues. The GoPro suction cup mount is really strong and showed no sign of falling at anytime. I was amazed at how strong it was in fact, and really wish I still had my street bike for some serious high speed fun! Better off not having that death trap though these days 😉
I've had the GoPro Hero2 for some time now, but really don't use it as often as I would like. Sony offers a similar unit know and the HDR-AS10 HD Action Camcorder, and I plan on getting it, once I either sell the GoPro, or I get some extra fun money. Probably not the latter!
| | |
| --- | --- |
| | I used the GoPro in the pool at Disney World (Click Here), and on a roller coaster ride, but other than that, a few quad rides with friends. I broke it out again, and the footage is pretty cool. It's not the greatest quality though unfortunately, as it always gets compressed to crap when I export from iMovie and upload to youtube. It looks killer in iMovie though which is weird. I'll look into this one day, but it's really involved believe me! |
GoPro Suction Cup Mount
Here is what the GoPro Suction Cup Mount looks like, and it only costs $24.99 @ BHPhoto >>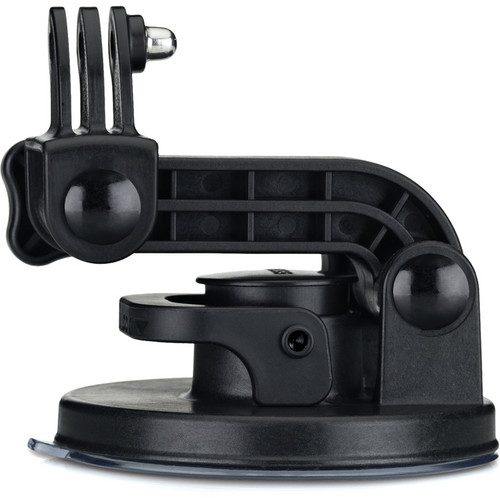 GoPro Her02 HD Video
Be sure to select the 720p quality option once the movie starts!



Closing Remarks
If your interested, you can pick up a GoPro Hero2 like I have on Ebay (Click Here) for about $200 US, but they come with all sorts of extras, like mounts, lenses etc.. The New GoPro Hero3 has been out for a while now, so the Hero2 prices have come down a lot. The GoPro Hero 3 however, can be picked up @ BHphoto (Click Here) or Amazon (Click Here) for $200, $300, or $400 US depending on the White, Silver, or Black model you decide to go with.
Clearly the black unit is the bees knees if you can afford it. I'm pretty happy with my Hero2 though so it's not really worth upgrading to the Hero3 in my opinion, especially when the Sony Action Camera has SteadyShot technology built in and is at the same price point.
On another note, be sure to stay tuned for the Sony PZ 18-200mm f/3.5-6.3 OSS Lens review which I'm finishing up today. That is about it for now, but happy Monday and have a great week 😉
Jay
Your support is greatly appreciated as we run this site in our spare time and are not paid. We can however, make a small commission if you click a product link that your interested in. That click will then give us credit if you choose to purchase any given item. This has no effect on the cost of the product, and is a simple way to give back to SonyAlphaLab.com for the effort and info we provide.
Tip Jar: https://www.paypal.me/SonyAlphaLab
Support SonyAlphaLab by becoming a | Patreon
Also, be sure to keep following us on Google+ | Twitter | Facebook |
Direct Shopping Links – Thanks for your Support!!
BHPhotoVideo | Amazon – US | CA | UK
Thanks,
Jay