Review
In this Yuneec Typhoon H Hexacopter Drone Review I will go over everything you need to know! Your first thought might be; What do I need a Drone for?" or "What makes the Yuneec Typhoon H so awesome compared to the similar priced competition?" Well, lets get into all that shall we!!
If your like myself and always looking to learn and improve your photography and video skills, then at some point you very well might consider taking the camera to the air in order to get those awesome points of views you can't normally get without a helicopter ride for example. Well nowadays, quadcopters, hexacopters,(aka Drones), can do all this for you and it's a heck of a lot of fun flying the unit around as well. Lots to learn!!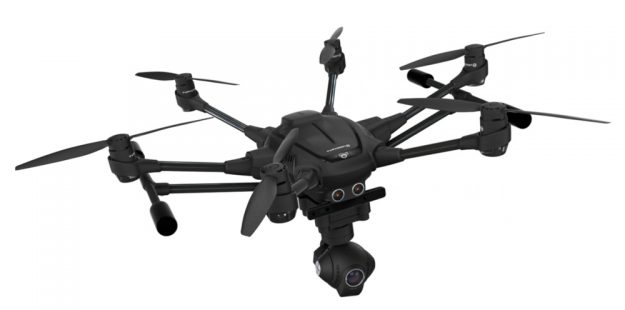 Learning Curve?
So, you might wonder understandable, about the learning curve involved with something like a flying machine with rotating cameras mounted to it. Learning photography on it's own is a challenge, so now adding flight controls, telemetry data and so fourth can be daunting. At the end of the day, if you are a curious person and enjoy learning new things, the learning curve is a peace of cake! All you have to do is practice and take baby steps. As you get more comfortable, you can expand your comfort zone etc… I would recommend starting with a very small, super cheap, drone to learn how to fly manually. This is what I did and it helped tremendously, because I was not worried about crashing the expensive unit. After a few hours practice, I was confident I would not make any silly mistakes with my Q500 at the time… Something like the HUBSAN Q4 Nano H111 Quadcopter, which goes for ~$20 dollars will do just fine!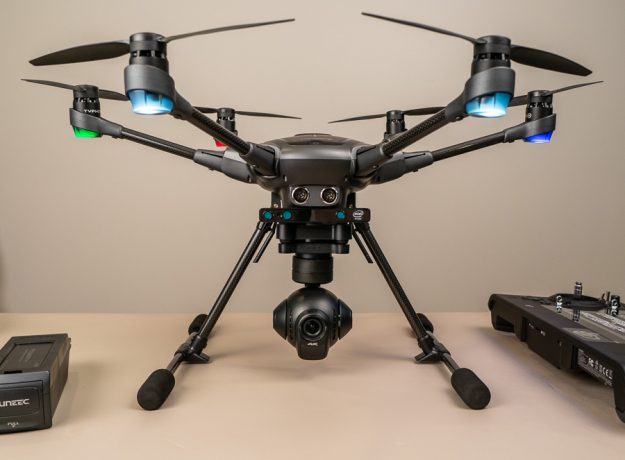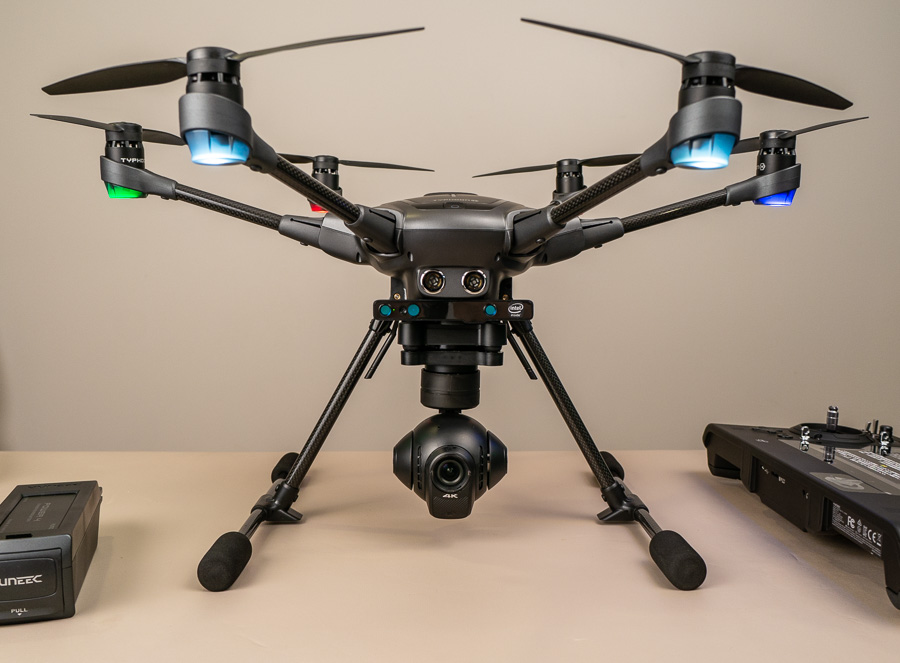 How Hard is it really to fly?
At first it's a bit hard to control the unit in angle mode, but it comes with a smart mode, so you can still fly it with very little skills as a beginner. Once you get the hang of flying it around in smart mode you will begin to feel like "this isn't so hard". That is when you are ready for angle mode! Angle mode is harder in some ways, but as you get better you realize why it's way better overall. Smart mode basically moves the unit in reference to the pilot. So, if the drone is in front of you, pushing up on the right stick will make the drone fly away from you. Pull back on the stick, and it will come towards you. In angle mode, the reference is the drone itself, not the pilot, so forward makes the drone go forward as it relates to itself. For example: if the drone is in front of you facing left lets say, if you press forward, the drone will go left. If you were in smart mode, the drone would go away from you the pilot as forward. It would actually be going right however, in reference to the drone…
Check out the illustration below, and Mode 2 is the default control set-up out of the box, so ignore Mode 1 unless you want to change it. Don't let all the buttons get you overwhelmed. Most of them you don't need to use while flying unless you want change the way the camera works, or if you want to change flight modes for example. Basically the joysticks work just like a video game controller with dual analog sticks. The Sony Playstation 4 controller for example is very similar in use.
New Laws You Need to Know!
Some important information you must consider before making the plunge into the aerial realms is the old government and current laws/ regulations. I know, of course there is some BS we have to go thru, but honestly it really is necessary to some degree I believe now. When I first started playing around I did not think it was that big of a deal, however, since learning the laws and now studying for my FAA Part 107 sUAS & Drone Certification, I can now say it's pretty darn important.
For example, you can't just be willy nilly flying around without considering a bird taking out the drone and it falling straight down onto whatever is below, like people for example.. This may seam obvious to you, but you might not think in a perfectly clear area a bird would suddenly attack the drone. Well, think again, because it happens all the time with hawks in particular. Also a motor can fail, a rotor blade could break, the battery could die, the remote could stop working for some reason, and on and on. In all these potential situations, you have lost control of the unit, and it could harm somebody, do damage to property, and worst case cause some kind of accident and possible kill somebody.
So, big brother has created a law that requires you to register your drone if it's over .55 pounds. The registration is pretty cheap, and basically holds you accountable for not taking stupid chances, like flying over people for example and so fourth. Register your Drone Here >>
Commercial Use?
If you plan on using any of your aerial photography or video for a commercial purpose, like real-estate photography, wedding photography, youtube videos that are monetized, or even donating the footage to somebody that may use it to further a business, that is considered a no no. In those cases you must have the FAA Part 107 sUAS & Drone Certification. This is why I am studying to take the test and get my certification… In the meantime, I'm fallowing all the rules and will not review another drone until I get the certification.
See Here for more of the FAA Regulations and to get your certification if you so desire >>
The best FREE study guide for the FAA Part 107 sUAS & Drone Certification I have found so far is by Tony Northrup Here >>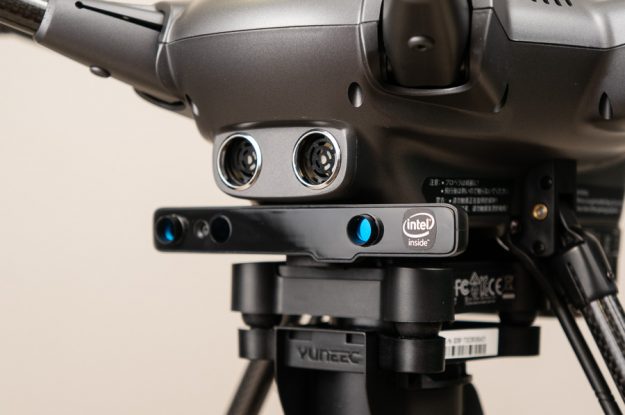 Back to the Typhoon H from Yuneec
So the Yuneec Tyhphoon H offers everything I was looking for in a aerial platform. I wanted the 6 blades encase something failed, so I can still land the unit. I also wanted the camera that angles and rotates 360 degrees, and a controller with a built in screen. In addition to that, I wanted some decent range, flight time, and great image quality from the camera.
I came from the Q500, which I posted about last, and at that time it offered the best turn key solution I felt, however, nowadays, the Typhoon H offers way more power at the same price point of the Q500 only a few shorts years ago. Now you can get the Q500 really cheap however…
The Typhoon H kit I reviewed had the Real Sense obstacle avoidance technology built in, and it came with a great backpack for easy transportation. Tipping the scales at ~$1150 US at the time of this review.
Lets take a much closer look below in my highly detailed video review of the hexacopter, and be sure to go full screen and select the highest quality for the best viewing experience…
Firmware Updates:
It's important to keep the drone up to date, so if you have this unit be sure to check for firmware updates. In my case I was missing out on a few new features like cruise control and WB adjustments using the direction pads that I said did not do anything in the video above. With the latest firmware, they do stuff now!!
Check for Yuneec Typhoon H Firmware Here >>
User Manual
I highly recommend downloading the user manual and reading it thru completely. It's not that long and you will learn a tremendous amount of information as it pertains to the drones features and so fourth..
Some Sample Photos
I took a few sample photos and I was very happy with the results overall. However, when coming from full frame quality sensor equipped cameras, I would like even better quality!
In these first two sample photos the dynamic range was being pushed to the max. This is where a larger sensor camera would really help with the quality. Overall, the CG03+ camera did a great job, and the no distortion added drastic image quality improvements over the previous CG02 camera which is on the original Q500 I recently crashed… The CG02 camera distortion was really severe and made it not very good for commercial purposes IMO… The CG03+ however is good enough for sure, and when shooting in great light the results are excellent I would say.
Click on Photos for a higher res version…
In these next few images, you can see the lighting was way better, as I was not facing the sun… These images look great I would say, considering the sensor size of the camera.
A little bit of lens flare in this last photo which adds a bit extra drama. The sun was on it's way down, so overall the lighting was within the abilities of the camera for the most part, although some of the shadow detail was lost in the pine trees towards the right side…
Conclusions
The Yuneec Typhoon H is a excellent turn key solution to aerial photography and video, but I really do want better camera quality at the end of the day if I'm going to purchase another unit.
This leads me towards the New Typhoon H Plus, which has a much larger 1″ sensor equipped camera rig (C23), and it's a overall higher quality drone in general as many improvements were made besides just the camera. The camera however is most important to me though, and it's a huge improvement in dynamic range and noise when using the higher ISO values when compared to the CG03+ which is found on the Typhoon H reviewed here.
The Phantom 4 Pro also has a high quality 1″ sensor camera mounted to it, and the image quality is noticeable better then the CG03+ camera in my opinion. The DJI Phantom 4 however, costs about the same as the Typhoon H Plus, once you get the controller with the screen built in, and you only get 4 blades.
Therefore, the Typhoon H Plus still seams like a way better overall solution for my needs based on all the other features mention above. The power of the Typhoon H 360 degree camera rig is just amazing and you can get some jaw dropping results very easily, where it would take expert skills to do the same with the Phantom 4 Pro for example. With that unit you would have to rotate the drone itself, while also flying in order to change the camera direction. This is not impossible, but it's much more difficult skill wise.
So, at the end of the day, this is a great unit, but I really want better image quality for my use. That being said, the image quality on this unit is very good and way better than the original Q500 I have. You might think I'm being a quality snob here, but once you use the best cameras Sony has to offer (A7rIII, A6500, RX10 IV, etc), you will want that quality in the air as well.
Of course the cost to benefit needs to be figured out, and the 1″ sensor equipped drones seam to be the best value for the money today for folks like myself. That leaves the Phantom 4 Pro and the New Yuneec Typhoon H Plus as potential considerations…
That is about it for this review, and I really hope you guys got what you were looking for in this effort. I certainly learned a ton, and I tried to share as much as possible, so you can make a more informed decision if you're considering taking it to the air!!
Thanks for checking out my review and please let me know what you think in the comments below! What Drone are you looking at? Have questions?? Want me to review more drones?? Just ask below and please have a great day,
Thanks,
Jay
Learn More about the Yuneec Typhoon H kits and more using the links below:
YUNEEC Typhoon H kit w/ Intel RealSense, GCO3+ 4K Camera, Wizard Wand, and Backpack for ~$1150 @ BHPhoto
YUNEEC Typhoon H Kit w/ SkyView, Extra Battery, and Backpack for ~$1740 @ BHPhoto
YUNEEC Typhoon H with GCO3+ 4K Camera for $999 @ BHPhoto

NEW

Yuneec Typhoon H Plus Pro for ~$1899 @ BHphoto
DJI Phantom 4 Pro for ~$1799 @ BHPhoto
YUNEEC Q500 4K Typhoon Quadcopter with CGO3 Camera, SteadyGrip, and Camera Aluminum Case for $699 @ BHPhoto
A Good Beginner Drone = HUBSAN Q4 Nano H111 Quadcopter for ~$20 @ BHPhoto
Your support is greatly appreciated as we run this site in our spare time and are not paid. We can however, make a small commission if you click a product link that your interested in. That click will then give us credit if you choose to purchase any given item. This has no effect on the cost of the product, and is a simple way to give back to SonyAlphaLab.com for the effort and info we provide.
Tip Jar: https://www.paypal.me/SonyAlphaLab
Support SonyAlphaLab by becoming a | Patreon
Also, be sure to keep following us on Google+ | Twitter | Facebook |
Direct Shopping Links – Thanks for your Support!!
BHPhotoVideo | Amazon – US | CA | UK
Thanks,
Jay