Review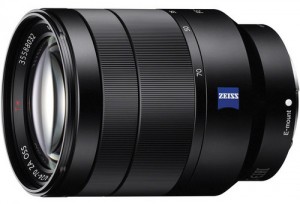 In this real world based review of the Sony Vario-Tessar T* FE 24-70mm f/4 ZA OSS Lens I will go over everything you need to know with highly detailed sample photos, lab photos, video, and analysis. For the camera body I used my full frame Sony Alpha A7r Mirrorless Camera which is 36mp, so the SEL2470Z lens will be pushed to the limit.
There are many quality reviews of the FE-Mount 24-70mm f/4 OSS Zeiss lens on the web, so I wanted to make sure I brought something else to the table. I hope you like my Sony lens review and please feel free to ask questions or comment below the review anytime. I would love to hear your experiences with the gear, and I don't mind offering my help whenever possible 😉 I also appreciate the support with the affiliate links, if you feel the reviews and/or website has helped you out in some way. The donate button I recently added is another way to say thank you that may be easier depending where you live or whatever.
Lets get on with it shall we!
Sony Vario-Tessar T* FE 24-70mm f/4 ZA OSS Lens Review
So the Sony Vario-Tessar T* FE 24-70mm f/4 ZA OSS Lens is pretty much the best option currently for the Sony Alpha A7, A7r, and A7s, if you need all-in-one versatility and want OSS for easy hand holding abilities. After using the lens for about three weeks now, I'm pretty happy with the results overall, but expected better considering the Zeiss badge. More on that to come…
The constant f/4 aperture is a great feature and really makes the lens usable in the real world on such a small and light camera body. A faster aperture would require the lens diameter to be much larger, and therefore it would be heavier. It would also be super expensive due to the larger glass elements required and Sony's limited market shares/ production abilities these days. Sony high quality glass tends to be more expensive than the mainstream competition if you have not noticed 😉
The 24-70mm zoom range is not bad for a full frame format, but my Canon 24-105mm f/4 IS L lens range would be much preferred. The extra size would be worth it to me considering the gains. Sony should use that lens as a model if necessary and come out with a G lens version. I think that style lens would sell really well over the 24-70mm version. Just mot opinion of course…
Build Quality
Clearly Sony was going for the lightest possible lens, because it's mostly plastic and very lightweight. The zoom is pretty smooth, but from 50-70mm it gets ever so slightly harder or less smooth. Not a big deal, but worth noting I thought, because the other E-mount 16-70mm f/4 OSS Zeiss lens is smooth the whole way. That lens is made for the regular e-mount as opposed to the FE-mount, so it does not need to be near as big or heavy thanks to the smaller APS-C sized sensor being covered.
| | |
| --- | --- |
| | No lens creep at all when holding the camera downward which is very nice and I can't say the same for my 24-105mm lens I keep raving about. The lens cap is easy to get on and fits very snug plus does the job well for both protection and flare. I recommend always using the lens hood even when indoors, just in case you drop the camera, or bang into a wall with, whatever. The hood offers a lot of extra protection that can save the glass big time in a pickle, trust me! Size wise the SEL2470z fits the A7r camera body very well in my opinion and looks awesome aesthetically as well I must say 😉 |
Optical Quality?
You may have heard this lens is soft at f/4 and not the strongest in the corners. Well, it's totally true and I wish it was not the case. So what does this mean in the real world? Honestly, not that much really. In the center the lens is still sharp wide open at f/4, so the subject area is going to be good 95% of the time. Also, if you stop down to f/5.6 of f/8 the lens really sharpens up nicely. So if you need maximum sharpness, go for one of the prime lenses over the zoom, but if you want versatility and very good overall optical quality/ performance then the sel2470z will be fine in the real world. Lab photos will illustrate the lens flaws most effectively, and you will see in the real world shots it really doesn't make much of difference in the end.
Overall Value for the Dollar
Overall the SEL2470z zoom lens is a bit on the expensive side in my opinion. I feel with the optical quality, build quality, f/4 aperture, and range, this lens should be a little more affordable and have G badge instead of a Zeiss badge. Perhaps $999 would be a more fair price. Again, being the only real quality option, Sony can charge more and take advantage of the situation. If you want the all-in-one, it's a great opinion for you. If you want the best optical quality, then go for the prime lenses!
SEL2470Z Specifications
SEL2470Z Specifications
Optics/Lens

Lens Mount Type : Sony E-mount (Full Frame)
Lens Stabilization : Optical SteadyShot image stabilization
Minimum Focus Distance : 15.7" 0.4m
Lens Groups-Elements : 10 groups, 12 elemnts
Filter Diameter : 67mm
Lens Type : E-mount Full Frame Standard Zoom
Lens Weight : 15.1 oz. (426 g)
Aperture (Max.) : f/4 (constant)
Aperture (Min.) : f.22
Maximum Magnification : 0.2x
Focal Length (35mm equivalent) : 24-70mm (35mm) 36-105mm (APS-C)
Aperture Blade : 7 blades (Circular aperture)
Angle of View : 61°-23° (APS-C) 84°-34° (35mm)

Weights and Measurements

Dimensions (Approx.) : 2-7/8 x 3-3/4 inches (73 x 94.5 mm)
Weight (Approx.) : 15.16 oz. (430 g)
Sony E-mount 24-70mm f/4 OSS Ziess Lens HD Video Review
Be sure to select the HD Quality once the video starts playing for the best viewing experience and full screen capabilities 😉
Update Review
So I finally got my hands on another copy of the FE 24-70mm f/4 OSS ZA Lens and as you will see in the video, the results are slightly better, but not drastically better like I was hoping…. I updated the pros and cons plus the review score which did go up to a 3.75 based on my impressions from a real world perspective, cost to quality ratio, competition, etc…
Sel2470Z Sample Photos
I took a ton of sample photos using the Sony Alpha A7r, and I will show you 100% Crops so you can see the real world output quality the Sony Vario-Tessar T* FE 24-70mm f/4 ZA OSS Lens offers. I used my new Sony A7r Raw Preset – Enhance #1 – Sony A7r Raw File Enhance #1 – Basically it applies lens profile corrections, sharpness, the tone curve, clarity, vibrancy, and I think that is about it.
Real World
So my friend Matt and I went to this creepy pool the other day with a bunch of gear and I took a lot of sample photos with the Sony Vario-Tessar T* FE 24-70mm f/4 ZA OSS Lens.  I tried to show off the versatility of the lens as best I know how 😉 Check them out below and be sure to click on the photos for the 100% crops and maximum sharpness!
First a quick 24-70mm test of the same scene so you get an idea of the actual coverage offered.
24mm
100% Crops – Click Photos

| | |
| --- | --- |
| | |
34mm
100% Crops – Click Photos

| | |
| --- | --- |
| | |
51mm
100% Crops – Click Photos

| | |
| --- | --- |
| | |
70mm
100% Crops – Click Photos

| | |
| --- | --- |
| | |
A few more Creepy Pool shots – Click Photos!

The carpet was pretty neat I thought, so I tried to give all the text book angles and lens exploitation techniques….
Here are a few Water Themed Photos – Click Photos!
Around the house photos
First Layla sipping her juice on a day she was not feeling so good. Much better now though 😉
Check out this awesome panini I had the other night!
A familiar scene of an abandoned hotel near by, but with 100% Crops this time, and all taken @ f/8 for a real world sharpness test – Click Photos!
Lab Photos
Moving on to some Lab Photos you will see how the sel2470z stacks up compared to some other lenses in a known controlled scene. I used my default lab profile that I created for Lightroom 5 which provides lens profile correction, a ~45 sharpness and mask, and a medium tone curve. Exported and re-sized for web at ~1100px, 70% quality, and sharpen for screen standard was applied. If you want the SAL Lightroom 5 Raw – Lab #1 Preset I used (Click Here)
I included a ton of Lab Photos this time because the lens quality fluctuates so much. You really need to study these images to see where the weaknesses are so you can try and avoid them or work with it as needed.
24mm Raw Quality Lab Testing with and without lens profile correction in Lightroom 5
First without lens profile correction @ f/4
100% Crops without lens profile correction:
With lens profile correction:
100% Crops with lens profile correction:
More 24mm Lab Shots w/ 100% Crops
~35mm Lab Shots w/ 100% Crops
~50mm Lab Shots w/ 100% Crops
70mm Lab Shots w/ 100% Crops
Had to re-do the 70mm shots as the focus was set to manual and was slightly off. Here is f/4 though..
Conclusions
Update: 05/09/2014
It appears that I received a horrible copy of this lens and I will need to get another one. In the comments area below a reader has this same lens and did some very similar lab tests showing radically sharper results than what I got in the Lab. This clearly illustrates a quality control issue with this lens. I'm thinking I must have gotten one of the originals, but who knows. Bottom line is I'm going to get another copy of the SEL2470Z lens asap and re-do the lab testing to make sure this lens holds up to the Zeiss badge! As it stands now, the copy I had did not, but Edwards copy looks fantastic at f/4 in the corners comparatively.
Overall the Sony Vario-Tessar T* FE 24-70mm f/4 ZA OSS Lens is a decent performer all around and when stopped down to f/8 it really sharpens up nice. Wide open at f/4 the lens does not perform the greatest and this is disappointing considering the Zeiss badge and cost of the lens. If you zoom in to ~35mm things sharpen up considerable in the corners as you can easily see in the Lab test photos above.
In the real world however, f/8 looks awesome and is pretty sharp from corner to corner! The middle is still much sharper than the very corner when comparing A to B though as the Lab test shots illustrate. Real world the images looks awesome for my honest opinion despite the obvious weakness of this lens, especially when you stop down to f/8. The chromatic aberrations are well controlled even without the lens profile. In the end it captures the photos well and is extremely versatile, lightweight, and a compact fit for the full frame mirrorless Alpha cameras.
| | |
| --- | --- |
| | I rated the Sony Vario-Tessar T* FE 24-70mm f/4 ZA OSS Lens at a 3.5 for the fact that it is ~$1200 US and has Zeiss badge, but clearly lacks in optical performance in the corners and wide open at f/4. This really is a shame to be honest, but on the bright side, the OSS works excellent and allows for some fairly slow shutter speeds and easier hand holding with the monster 36MP full frame A7r as reviewed here. So, if an all-in-one lens is desired for the full frame A7, A7r, or A7s, the Sony Vario-Tessar T* FE 24-70mm f/4 ZA OSS Lens is the best option available and I recommend it as the real world results are great in the end. The FE-Mount Primes Lenses are clearly sharper, so look at those you want razor blade sharp shots corner to corner! |
That is about it for this Sony Vario-Tessar T* FE 24-70mm f/4 ZA OSS Lens Review, but please continue the conversation below in the comments area with questions or your thoughts on this lens or whatever as it relates to this review 😉
If you feel this Sony Lens Review helped you out, please consider a small donation or using the affiliate links around the website. I can also send you custom links if needed for a product you can't find on the website if you really want to give back and are having trouble etc..
Thanks again and have a great day,
Jay
Sony Vario-Tessar T* FE 24-70mm f/4 ZA OSS Lens for $1198 US @ BHPhotoVideo (Click Here)
Your support is greatly appreciated as we run this site in our spare time and are not paid. We can however, make a small commission if you click a product link that your interested in. That click will then give us credit if you choose to purchase any given item. This has no effect on the cost of the product, and is a simple way to give back to SonyAlphaLab.com for the effort and info we provide.
Tip Jar: https://www.paypal.me/SonyAlphaLab
Support SonyAlphaLab by becoming a | Patreon
Also, be sure to keep following us on Google+ | Twitter | Facebook |
Direct Shopping Links – Thanks for your Support!!
BHPhotoVideo | Amazon – US | CA | UK
Thanks,
Jay