Review
In this Sony Distagon T* FE 35mm f/1.4 ZA Lens review I will go over real world hands-on experience plus Lab testing! The FE 35mm f/1.4 ZA Lens is not exactly cheap, small, or lightweight. However, it's output quality and build quality are killer as you will see below in the highly detailed review and sample photos.
I had this lens for a while and used my Sony A7r for the review. Sample photos are all Raw Quality and processed using Capture One 9. A killer image editing software solution for those wondering.
FE 35mm f/1.4 ZA Lens – Breakdown
A few key features you must know about on this lens:
E-Mount Lens/Full-Frame Format
Aperture Range: f/1.4 to 16
One AA & Three Aspherical Elements
Zeiss T* Anti-Reflective Coating
Direct Drive Super Sonic Wave AF System
Physical Aperture Ring Can Be De-Clicked
Minimum Focus Distance: 12″
Dust and Moisture Resistant
Filter Diameter: 72mm
Circular 9-Blade Diaphragm
Build quality and design
The Sony Distagon T* FE 35mm f/1.4 ZA Lens comes in at a hefty 1.39 lb (630 g), and with the following dimensions: Approx. 3.09 x 4.41″ (78.5 x 112.0 mm)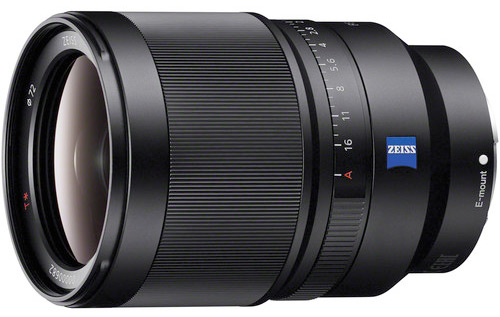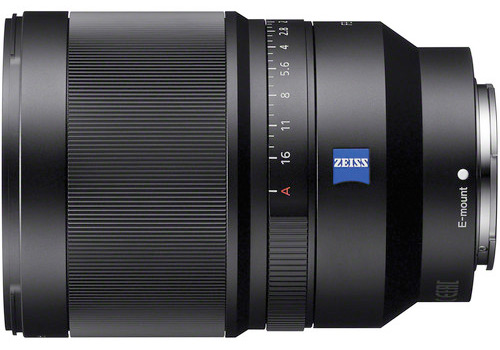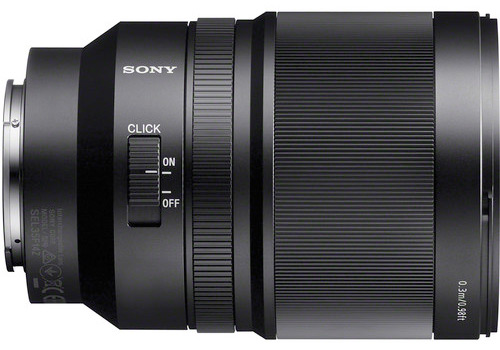 Here she is mounted up top my Sony A7r:
A closer look at the manual Aperture ring
Aperture Ring in Auto Mode, so you don't have to physically turn it to change.
And here is the back side of the lens where it mounts to the camera.
As you can see the build quality and design are excellent, although physically large and quite heavy.
Sony FE 35mm f/1.4 Lens – Youtube Review
Everything you need to know is my youtube review here, and sample photos plus detailed conclusions are below.
Sample Photos
I have a ton of sample photos and will start of with the lab testing below. Full Resolution Google+ Sample Photo Gallery >>
Lab Sample Photos
Some noticeable vignetting @ f/1.4
Click Photos for High Res ~1200px Version
Minimum Focus Distance Test:
Real World Sample Photos
First a quick flower test using a few different apertures for haha's…
Click Photos for High Res ~1200px Version
I am loving the creamy bokeh effect this lens pumps out @ f/1.4!
Here is one of Brody @ f/1.4. He has since moved on from this dimension 🙁
A lawn ornament with a high contrast background.
Bones Jones:
A few snapshots from Layla's Christmas themed Birthday Party:
And a few more from around the house.
Conclusions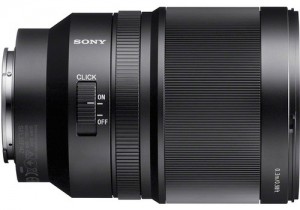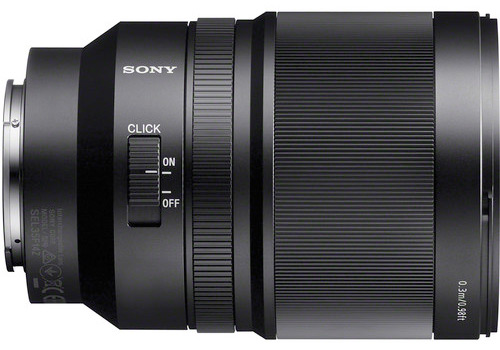 Although the Sony Distagon T* FE 35mm f/1.4 ZA Lens is expensive @ $1598 US, it does delivers in all regards of optical and build quality. In other words, you do get what you pay for with this product. The reality of the 18mm flange distance requires a lot of optical engineering and also results in a larger than ideal lens one can certainly argue.
The sharpness and creamy bokeh rendering @ f/1.4 make this a lens a desirable addition to anybodies arsenal in my opinion. That look is amazing and I really think I illustrated what the lens can do for you with the sample photos provided above. Let me know!
The depth of field is super narrow and the f/1.4 lab test photos were not as sharp as I would have liked. Perhaps my Sony A7r camera was not perfectly level as intended and may have been the cause, because even f/2 is not that great. In the real world however, the lens is crazy sharp, even at f/1.4, therefore the Lab Test photos must have some degree of user error involved. I'm very sorry about that and will make sure to do a better job next time I get this lens! I wanted to do a direct comparison with the Zeiss Loxia F/2 (reviewed here), and possible the Sigma A-Mount 35mm f/1.4 Art Lens as a more affordable AF alternative via the LA-EA3 lens adapter…
In the end I do highly recommend this lens if you have the cash and want a direct connect native e-mount. However, for the money I would certainly consider looking at the Sigma A-Mount 35mm f/1.4 Art Lens for $899 US as well. For example, you can get both the LA-EA3 lens adapter for $198 US, and Sigma A-Mount Art Lens, and still be ahead in money with roughly the same size, weight, and performance… $899 + $198 = $1097 Minus the de-click aperture feature though of course 😉
The focus speed on the New Sony A7r Mark II for example, makes using the LA-EA3 lens adapter and A-Mount lenses a great option! Before it was a fun option, but the contrast AF focus was not fast enough. So, the larger and more expensive LA-EA4 lens adapter was a better way to go even with the slight light loss and limited AF area coverage. Now, clearly the LA-EA3 is a better way to go, which opens up the opportunity to using A-Mount lenses more conveniently and for less cash…
I really hope you all got what you were looking for in this Sony Distagon T* FE 35mm f/1.4 ZA Lens review and please feel free to ask questions and comment below as aways!
Do you already own this lens? Please let us know what you think of it in the comments below!
Thanks again and Happy Holidays,
Jay
Sony Distagon T* FE 35mm f/1.4 ZA Lens for $1598 US @ BHPhoto (Click Here)
Your support is greatly appreciated as we run this site in our spare time and are not paid. We can however, make a small commission if you click a product link that your interested in. That click will then give us credit if you choose to purchase any given item. This has no effect on the cost of the product, and is a simple way to give back to SonyAlphaLab.com for the effort and info we provide.
Tip Jar: https://www.paypal.me/SonyAlphaLab
Support SonyAlphaLab by becoming a | Patreon
Also, be sure to keep following us on Google+ | Twitter | Facebook |
Direct Shopping Links – Thanks for your Support!!
BHPhotoVideo | Amazon – US | CA | UK
Thanks,
Jay