Review
In this hands on review I will cover the VCL-ECF1 E-Mount 15mm Fisheye Conversion Lens and VCL-ECU1 18mm Wide Angle Conversion lenses which attach to the 16mm E-Mount lens. The Sony 16mm lens for the Nex camera line-up is a pretty solid lens for the price. It clearly has flaws such as the corner softness, chromatic aberration issues, and overall sharpness. However, you need to keep in mind that the lens only costs $249.99 US which compared to Zeiss glass or Canon L glass it's ruffly 1/4 the price!! It's also 1/4 the size in most cases. The small size of the "pancake" lens in combination with an 18mm flange to sensor distance creates some serious engineering optical challenges as well.
With that in mind, the flaws inherent in the 16mm E-mount lens are going to be present in the conversion lenses as well, because they simple mount on top. Check it out attached to the Nex-C3. It simple screws on just like the regular E-mount only a bit smoother and easier.
As always, be sure to Click the photos for a nice large 1200px version!!
What lens flaws are we talking about you might wonder?? The corners are a bit soft and also suffer from chromatic aberrations, especially in high contrast areas like a sky and tree branches for ex. Even with these weaknesses the 16mm f/2.8 till performs really well on the Nex-5n and Nex-C3 in particular. On the Nex-7 the 16mm does not hold up as good due to the super high res sensor.
Be sure to check out my full review of the 16mm f/2.8 E-Mount Lens for all the details and tons of sample images! (Click Here)
Conversion Lens Product Photos:
The Sony 16mm conversion lenses come in a nice hardened case that can certainly take a drop if you ask me.
Here's the case opened up resembling a hamburger bun no question! The case has a soft fuzz type fabric inside that doesn't come off on the lenses.
Here's both of the Conversion lenses side by side. Fisheye (VCL-ECF1) on the left and the wide angle (VCL-ECU1) on the right.
In this angle below you can see closely the little switch you need to slide downward in order to release the conversion lens from the 16mm lens.
Here's the Nex-C3 with the Wide Angle conversion lens mounted and the fisheye to the left.
And here's the Sony Nex-C3 and the Fisheye conversion lens mounted on the 16mm lens and Gorillapod. I was taking some test pics using the Nex-5n and my Canon 135 f/2 lens, but it makes for a nice product shot of the conversion lens in action. Also, check out my Hands On Gorillapod Review Here >> if it peaks your interest!
As you can see from the images above, the conversion lenses double the size of the Sony 16mm pancake lens, but in the process transforms it into another lens. So if size is critical, you may not want these, but the lens selection is so limited for the Nex System I would still have these in my bag for sure.
Next were going to go over some Real World Sample photos using these lenses so you can see what they actually do. The "Lab" pics will come after the real world shots, so you can skip ahead if you like to see those.
HD Video:
Check out this video below of me mounting each conversion lens on the 16mm lens while recording at the same time so you can see the effect each lens has live, so to speak. Make sure you select the 720p HD Video option for the most crisp video.
Real World Sample Photos
This first sample pic I just took on Sunday at the Hurleyville Firehouse pancake dinner with the family. It was fantastic btw and I ate like a pig 🙂  Needles to say I got to take some firetruck pics using the Fisheye conversion lens and the Nex-5n for a camera body. I also used a tripod and went for a full blow HDR using multiple exposure's and shooting RAW. Here is the fully edited HDR photo. Don't worry, I have a ton of un-edited sample pics coming next, but this pic is cool and I want you to see what can be done with this camera/ lens combo if you do a little post processing!!
Be sure to click the images for a nice large 1200px version!!
Here's one of those old Historic site signs that are made of Cast Iron. They have a lot of fine details at 100% view and the background is visually far which creates a bokeh in the process.
Same shot as above, but with the 18mm wide angle conversion lens. I was also bit further away from the sign.
Here is the Historic House that accompanies the Historic Sign shot with the Fisheye lens.
Here's the same shot with the 18mm Wideangle Conversion Lens.
This next image is a retired Blue Angles jet located at the local park just down the rd. I love to photograph it, and it makes for a great test subject with the paint, chrome, and rust!
Here's a Snapshot of Layla on the deck in really tuff shooting conditions in Jpeg mode. Chubs was running around, Layla never stops moving, and the Sun was in the cameras face!
I took this next shot of Sandy with the 18mm Wideangle Conversion lens mounted and was shooting Raw. It was really bright sun, but I had it to my back this time which made for a decent photo.
As always, be sure to Click the photos for a nice large 1200px version!!
In this next shot of Sadie I managed to get some nice lens flare action while shooting with the wide angle conversion lens and the sun at the edge of the frame.
These next photos are from the Basha Kill Wildlife preserve and the sky was awesome!! I used the 18mm wide angle conversion lens for these photos and shot in AutoHDR mode 6ev, as the dynamic range was very high shooting into the Sun!! I was also hand holding and the camera did a good job with the alignment and blending if you ask me, but more importantly the wide angle performance speaks fore itself!!
I purposely took this photo a bit higher to include the phone cable line in the top right corner of the frame. It makes for a nice high contrast edge that is certain to test the optics out!!
This 100% Crop version has the Lens Correction Profile enable in Lightroom 3, and it does a pretty good job with the distortion and chromatic aberrations.
Here's what it looks like in Lightroom when you enable the feature. Lightroom only supports a few Sony lenses unfortunately, but the 16mm is one of them it does!!
I had to break out the Tri-pod for this next image, but it was totally worth it!! Our friends were having a killer campfire and it was even bigger than I was hoping for 🙂 I had to use manual mode for this as the camera struggled with a "correct" exposure. That's Gary on the left stoking the fire for me and he is blurry do to the 2 second exposure. I used the fisheye conversion lens for this image.
Be sure to Click the photos for a nice large crisp 1200px version!!
In my opinion these real world images should give you a good sense of what this lens actually does in practice. I shot a variety of subjects using a variety of aperture's and overall both conversion lenses do a very god job. The corners are noticeable weak when it comes to sharpness, vignette, and chromatic aberrations, but it's really only critically noticeable at 100% and on the very corners. This can easily be cropped out in most cases and if your a pixel peeper like me,  you can correct the flaws in post processing. You cannot fix the corner softness to much in post, but  you really don't notice it that much unless your looking for it when it comes to the real world.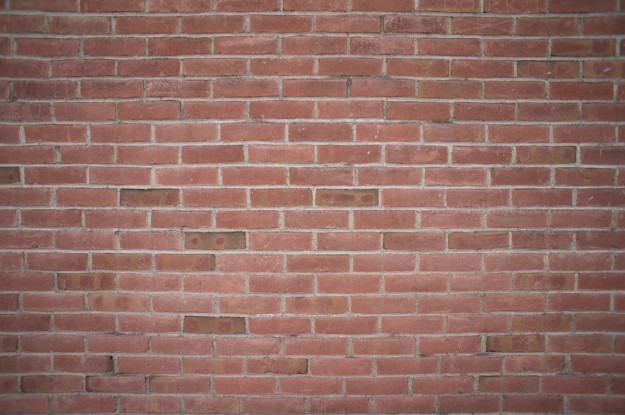 Sony Nex-5n w/ 16mm lens and Wideangle Conversion lens @ f/2.8, Raw – Lens Test Shot[/caption]
Top Left Corner 100% Crop
Center 100% Crop
And the Fisheye Conversion lens at f/2.8, f/4. f/8, and f/11.
Keep in mind that the viewing angle of the Fisheye is so great that the depth of field actually plays a roll in the edge and corner sharpness as well as the lens optics itself. So they may appear less harp than you would expect due to the limited depth of field.
 Top Left Corner 100% Crop
Center 100% Crop
Conclusion and Closing Remarks:
Both the VCL-ECF1 Fisheye and VCL-ECU1 Wideangle Conversion Lenses do a good job in my opinion and basically just amplify what the 16mm has to offer. Arguable not the greatest lens for the corner sharpness in particular, and you can see that clearly in the test shots. You can also see that the sharpness really pics up at f/4 compared to f/2.8 and then it actually starts to fall off a bit at f/11 in the center most likely due to diffraction. The f/11 does help the depth of field in the fisheye shots though when it comes to corner sharpness.
However, in the real world photos the flaws tends to not matter that much in my opinion. Even on prints your probably won't notice the corner sharpness issue unless you really look close. Mind you, if your Architecture Photographer and you want the best quality possible, these are Not for you.
If your like me and you just want good quality equipment for a fair price then these conversion lenses are a great option at ~$110 US each. Comparing these lenses to Pro grade glass is just not fair in my opinion, but you can certinaly do that if you want 😉 Value for dollar these lenses are unbeatable if you already have the 16mm E-Mount Lens.
Please feel free to ask any questions below, and have a great day!
Jay
Your support is greatly appreciated as we run this site in our spare time and are not paid. We can however, make a small commission if you click a product link that your interested in. That click will then give us credit if you choose to purchase any given item. This has no effect on the cost of the product, and is a simple way to give back to SonyAlphaLab.com for the effort and info we provide.
Tip Jar: https://www.paypal.me/SonyAlphaLab
Support SonyAlphaLab by becoming a | Patreon
Also, be sure to keep following us on Google+ | Twitter | Facebook |
Direct Shopping Links – Thanks for your Support!!
BHPhotoVideo | Amazon – US | CA | UK
Thanks,
Jay