Review
In this Review I'm going to cover the new Olympus OM-D EM-5 Mark II Micro 4/3rds Mirrorless Camera in detail as it relates to the Sony mirrorless cameras. After all, this is SonyAlphaLab, and I want to give you a taste of what the competition is up to. In this case Olympus with their killer technology and very impressive lens line.
For this review I went with the M.Zuiko 25mm f/1.8 lens and the M.ZUIKO DIGITAL ED 75-300mm f/4.8-6.7 II Lens, because I wanted to illustrate what the smaller 2x effective crop factor sensor can do in the real world. With the 2x crop factor, the lenses will become 50mm f/1.8 and 150-600mm effective focal lengths, and this will allow for some great sample photos I feel. I also thought I could take advantage of the smaller sensor in the best way possible with these lenses in hand.
So why compare to Sony? Well, why not?
Clearly if I only review Sony gear 100% of the time I will become tainted and/or biased to some degree. It's human nature and I don't want to fall into the trap! So, check out this review if you want a fresh perspective on one of the best mirrorless camera solutions currently available, that is not Sony…
Olympus OM-D E-M5 Mark II Review
The first thing you must note with the OM-D interchangeable lens camera line is, the sensor is smaller than the Sony sensors, and this is why there is all the controversy with image quality and so forth… Bigger is better when it comes to sensors in many ways, but not necessarily in the real world as you will see. The real world is what matters and why I wanted to show you guys what this camera system can do even though I still prefer the Sony gear. I must say the OM-D camera is amazing and depending on what your needs are, may be a better solution for you than Sony.
The smaller sensor specifically allows for the lenses to be much smaller and therefore lighter as well. Much less glass is required which also makes it cheaper to step the optical quality up. Higher end optics being used offers better distortion control, contrast, color, and sharpness. In particular the corners I noticed are crazy sharp with this system!
So without any more babbling, lets get on with it shall we! Also, be sure to click on the photos for larger ~1200px versions if you like!
OM-D EM-5 Mark II – Key Features

The OM-D EM-5 Mark II offers a ton of features and here are the most notable in my opinion:
Key Features:

Worlds Best 5-Axis Stabilization = 5EV
Cinema Quality Video and Features
Built-In Wifi
High Res Everything
Fully Articulating Touchscreen
Weatherproof
Incredible lens line
Silent Shooting
Live Exposure Mode
10fps – no AF tracking
5fps with AF Tracking
1/8000sec max shutter
HDR and Live Composite Modes
Eye AF and Face Detection
Insane amount of Art Filters and Effects
Pro Customization Options and Menus
Quick Access OK Button
OM-D E-M5 Mark II – Extended Product Tours
Olympus does a really good job with the basic breakdowns of the camera here >>
OM-D EM-5 Mark II – Specifications
Memory

SD Memory Card (SDHC, SDXC, UHS-I, II compatible, Eye-Fi Card compatible )

Sensor size

17.3 mm (H) x 13.0 mm (V)

Lens mount

Micro Four Thirds Mount

Image Sensor

4/3 Live MOS Sensor

Number of pixels / aspect ratio

Number of effective pixels: Approx. 16.1 million pixels
Total number of pixels: Approx. 17.2 million pixels
Aspect ratio: 1.33 (4:3)

Dust reduction

Supersonic Wave Filter (image sensor dust reduction system)

Recording format

DCF, DPOF compatible / Exif, PRINT Image Matching III, MPO compatible

File format

RAW (12-bit lossless compression), JPEG, RAW+JPEG, MPO(3D still)

Recording image size

[RAW] 4608 x 3456 pixels
[JPEG] 4608 x 3456 pixels – 640 x 480 pixels

File size

RAW: 4608(H)x3456(V) (approx. 1/1.5 lossless compressed) Approx. 17MB
Set1(LF): 4608(H)x3456(V) (1/4 compressed) Approx. 7.5MB
Set2(LN): 4608(H)x3456(V) (1/8 compressed) Approx. 3.5MB
Set3(MN): 3200(H)x2400(V) (1/8 compressed) Approx. 1.7MB
Set4(SN): 1280(H)x960(V) (1/8 compressed) Approx. 0.4MB

Image Stabilization System Type

Built-in 5-axis sensor-shift image stabilization for movie and still photos

Mode

4 modes (S-I.S.AUTO, S-I.S.1, S-I.S.2, S-I.S.3), OFF

Live View image stabilization

Activation by half-pressing shutter button or enlarging view

Stabilization performance

5.0 EV

Finder type

Eye-level electronic viewfinder, approx. 2.36M-dot

Field of view / Viewfinder magnification

Approx. 100% / Approx. 1.30x – 1.48x (-1m-1, 50mm lens, Infinity)

Eye point / Diopter adjustment range

Approx. 21mm (-1m-1, Distance from rear lens surface) / -4 – +2m-1

Preview

Live View preview with depth of field preview lock

Display Grid

Off / normal grid / golden grid / scale / diagonal / movie grid

Level Gauge

2-axis (horizontal/vertical) level gauge

Finder Style

3 styles

Brightness / Color temperature control

Automatic control of adaptive brightness technology / manual control (7 levels)

Expansion of Live View Dynamic Range

When in HDR1 and HDR2

Eyecup

Interchangeable with separately available EP-16 eyecup

Live View

Approx. 100% field of view,
exposure compensation preview, WB adjustment preview,
gradation preview, face detection preview (up to 8 faces),
grid line, magnification display (x3/x5/x7/x10/x14),
Display modes: Standard, Histogram, Highlight & Shadow, Level Gauge, Off (Image Only)

Monitor type

3.0″ vari-angle monitor
Approx.1037k dots (3:2), electrostatic capacitance touch panel "

Touch control

Shutter release, magnification, AF area selection, AF area size adjustment, frame forward/backward, magnified playback, Live Guide, Super Control Panel, Art Filter selection, scene mode selection, Wi-Fi connection, selfie shutter release

Tilting capability

With (mirror display when monitor is in self portrait position)

Color tone select

Vivid / Natural

AF system

High-speed imager AF

Focus mode

Single AF (S-AF) / Continuous AF (C-AF) / Manual Focus (MF) / S-AF + MF / AF tracking (C-AF + TR)

Magnified frame AF

Selectable from over 800 AF points
Selectable magnification: x3, x5, x7, x10(Default), x14 Super Spot AF

Face detection AF / Eye detection AF

With Eye Detection AF mode: off / nearer-eye priority / right-eye priority / left-eye priority

Focusing point / selection mode

81-area multiple AF / All target, group target area (9-area), single target(normal), single target(small)

Manual focus assist

Focus ring rotation activates Live View image magnification and/or focus peaking when in S-AF+MF or MF mode

Peaking function

Activate with Fn button or focus ring
Change peaking settings using the Info button
Color selection: white, black, red, yellow
Intensity selection: high, normal, low
Back light effect: on, off

Metering system

Digital ESP metering (324-area multi pattern metering), center-weighted average metering, spot metering, spot metering with highlight control, spot metering with shadow control

Metering range

EV -2 – 20 (using 17mm f2.8, ISO 100)

Exposure mode

i Auto, P: Program AE (Program shift can be performed), A: Aperture priority AE, S: Shutter priority AE, M: Manual, Bulb, Time, Scene select AE, Art Filter, Underwater wide / macro, My Set

Scene select AE

Portrait, e-Portrait, Landscape, Landscape + Portrait, Sport, Hand-held Starlight, Night scene, Night + Portrait, Children, High Key, Low Key, DIS mode, Macro, Nature Macro, Candle, Sunset, Documents, Panorama, Fireworks, Beach & Snow, Fisheye Conv., Wide Conv., Macro Conv., Panning, 3D

ISO sensitivity

AUTO ISO: LOW(approx. 100) -25600 (customizable, Defalut:LOW-1600)
Manual ISO: LOW(approx.100), 200 – 25600, 1/3 or 1 EV steps selectable

Exposure compensation

Still photo ±5 EV, movie ±3 EV, with selectable EV adjustment steps (1/3, 1/2, 1)
HDR shooting, monitor and EVF displays only up to ±3 EV.

AE lock

Locks with a half-press of the shutter button (can be set to Fn button as well)

Shutter type

"Focal-plane shutter / 1/8000 – 60 sec., with selectable EV adjustment steps (1/3, 1/2, 1) Bulb/Time: selectable exposure time (1/2/4/8/15/20/25/30 min.), with 8-min. default setting"

Flash intensity control method

TTL Auto, Auto, Manual, Super FP (FP-TTL AUTO, FP-MANUAL)

Bundled standard flash

FL-LM3(dustproof and splashproof flash)
GN=9.1(ISO100·m)/ GN=12.9(ISO200·m)
Bounce Capability (up and down:45, 60, 75, 90 degree / left and right 30, 60, 90, 120, 150, 180 degree)

Flash mode

Flash Auto, Redeye, Fill-in, Flash Off, Red-eye Slow sync.(1st curtain), Slow sync.(1st curtain), Slow sync.(2nd curtain), Manual(1/1(FULL)approx.1/64)

Synchronization speed

"1/250 sec.
Super FP: 1/125-1/8000 sec. / RC mode: 1/160 sec. "

Flash intensity control

Up to ±3 EV in 0.3, 0.5, 1 EV steps selectable

Compatible external flash

FL-50R, FL-36R, FL-20, FL-14, FL-300R, FL-600R

Control method

"Triggered and controlled by the bundled FL-LM3 or FL-600R
(Olympus Wireless RC Flash system compatible)"

External Flash intensity type

TTL Auto, Auto, Manual, FP-TTL-AUTO, FP-MANUAL

Channel

4 channels

Group No.

4 groups (External flash 3 groups + commander flash)

Sequential shooting maximum speed

[Sequential shooting H mode]:approx 10.0 fps
IS OFF
Focus and exposure are fixed at the values for the first shot.
[Sequential shooting L mode]: approx 5.0 fps

Recordable pics on sequential shooting

[RAW] Max. infinity frames (in 5.0 seq. shooting L) Max. 16 frames (in 10.0 seq. shooting H)
[JPEG] Max. infinity frames (in 5.0 seq. shooting L) Max. 19 frames (in 10.0 seq. shooting H)

Self-timer

Operation time: 12 sec., 2 sec., custom (Wait time: 1-30sec., Shot interval: 0.5/1/2/3sec., Number of shots: 1-10, Every time AF: ON/OFF)

Exposure bracketing

2, 3 or 5 frames in 0.3/0.7/1.0EV steps selectable, 7 frames in 0.3/0.7EV steps selectable

ISO bracketing

3 frames in 0.3/0.7/1.0EV steps selectable

White balance bracketing

3 frames in 2, 4, 6 steps selectable in each A-B/G-M axis.

Flash bracketing

3 frames in 0.3/0.7/1.0EV step selectable

Art Filter bracketing

i-Enhance, Vivid, Natural, Muted, Portrait, Monotone, Custom, Art Filters selectable

HDR(Auto composite)

HDR1, HDR2 (painting-like)
ISO sensitivity is fixed at 200 and maximum shutter speed setting is 4 sec.
Exposure compensation can be performed.

Bracketing for HDR postprocess

3 or 5 frames in 2.0/3.0EV steps selectable, 7 frames in 2.0EV steps selectable.

Mode (Variation / Effect)

Pop Art (I, II / a.b.c.d.e.f.)
Soft Focus ( – / c.e.)
Pale & Light Color (I, II / a.b.c.d.f.)
Light Tone ( – / d.f.)
Grainy Film (I, II / b.c.d.g.h)
Pin Hole (I, II, III / d.)
Diorama ( I, II / d.)
Cross Process (I, II / b.c.d.f.)
Gentle Sepia ( – / a.b.c.d.f.)
Dramatic Tone (I / b.c.d.e.f.) (II / b.c.d.e.f.g.h)
Key Line (I, II / a.b.c.d.e.)
WaterColor (I, II / a.b.c.d.)
Vintage (I, II, III / a.b.c.d.e.f.i)
Partial Color (I, II, III / a.b.c.d.e.f)

Art Effect

a. Soft Focus Effect
b. Pin-Hole Effect
c. White Edge Effect
d. Frame Effect
e. Star Light Effect
f. Blur Effect (Top & bottom, Left & Right)
g. B&W Effect (None, Yellow, Orange, Red, Green)
h. Pict. Tone (None, Sepia, Blue, Purple, Green)
i. Shade Effect (Top & bottom, Left & Right)

Color Ring (for partial color)

18 color selectable

Type (Variation / No. of divided parts)

Standard (I, II, III, IV / a,b,c,d / A,B,C,D )
Fun Frame (I, II, III /-/-)
Speed ( – / – / A,E,F)
Zoom in / out (I, II/ a, c / A, G)
Layout (I, II, III, IV/ -/ -)

Frame Effect

a. White Frame
b. White Frame & White Edge Effect
c. Black Frame
d. White Frame & Pin Hole Effect

Aspect & Window Pattern

A. 4:3, 2 frames
B. 4:3, 3 frames
C. 1:1. 2 frames
D. 1:1, 3 frames
E. 1:1, 4 frames
F. 16:9. 5 frames
G. 16:9, 2 frames

Mode / frame rate / compression method

[MOV]:
1920×1080(FHD) / 30p, 25p, 24p / ALL-I (A-I), IPB(SF, F, N)
1920×1080(FHD) / 60p, 50p / IPB(SF, F, N)
1280×720(HD) / 60p, 50p, 30p, 25p, 24p / ALL-I (A-I), IPB(SF, F, N)
[AVI]:
1280×720(HD) / 30p
640×480(SD) / 30p

Maximum recording time

[MOV]: Approx. 29min
[AVI]: HD: Approx. 7min / SD: Approx. 14min

Battery Life

Approx. 80 minutes (under standard JEITA testing)
Approx. 150 minutes (when zoom and other operational functions are not used)

Movie Effect

One-shot Echo / Multi-echo / Art Fade / Old Film

One-push Movie Digital Converter

x4

Time Lapse Movie

AVI Motion JPEG 1280×720 ,10fps

Image Stabilization for Movie

M-IS1(Image sensor shift and electronic image stabilizer with multi motion IS),
M-IS2(Image sensor shift with multi motion IS), Off

Grid Line / Focus Peaking

4 types of grid lines / 4 colors for focus peaking

Time code

Rec run/free run, drop frame/non-drop frame

White Balance

White balance mode: Auto WB, 7 Preset WBs, 4 Capture WBs, Custom WB(Kelvin setting)
White balance compensation: ±7 steps in each A-B/G-M axis

Color matrix

sRGB, Adobe RGB

Picture Mode

Mode: i-Enhance, Vivid, Natural, Muted, Portrait, Monotone, Custom, e Portrait, Color creater, Art Filters
Gradation: Auto, Normal, High Key, Low Key [except Art Filters]

Keystone Compensation

Yes (can be confirmed on Live View)

Anti-shock Mode

Shutter Type / Shutter Speed: Electronic first curtain shutter / 1/320 – 60sec
Shutter start delay: 0, 1/8, 1/4, 1/2, 1, 2, 4, 8, 15. 30sec

Live Bulb /. Live Time

Update interval time: 0.5 sec – 60 sec

Input/Output 1

USB/AV/Remote controller connector: Dedicated multi-connector [USB: USB2.0 Hi-Speed, Video: NTSC/PAL selectable, Optional Remote cable RM-UC1 compatible.]
HDMI connector: Micro HDMI (Type-D)
Flash attachment: Hot shoe / Sync. terminal
Microphone input jack: f3.5 stereo mini jack
Headphone connector: None / Attachment of HLD-8G optional grip allows connection
PC interface: USB2.0 Hi-Speed

Input/Output 2

DC connector: None / attachment of HLD-8 power battery holder allows connectionTV interface: HDMI out(HD / stereo), video out(SD / mono)

Battery

BLN-1 Li-ion battery (included)

Power Battery Holder

HLD-8 Power Battery Holder separately available
Allows attachment of an additional BLN-1

AC Adapter

AC-3 AC adapter separately available

Sleep mode

Available (1/3/5 min. off)

Number of recordable pictures

Approx. 310 shots (using BLN-1 and TOSHIBA SD with IS ON, based on CIPA test standards)
Approx. 750 shots (using BLN-1 and TOSHIBA SD with IS ON and Quick Sleep Mode ON, based on Olympus testing using CIPA test standards)

Temperature

-10 to 40 deg. C / 14 to 104 deg. F (when in operation) / -20 to 60 deg. C / -4 to 140 deg. F (when stored)

Humidity

30 – 90% (when in operation) / 10 – 90% (when stored)

Dimensions (W x H x D)

123.7 x 85 x 44.5mm / 4.87 x 3.34 x 1.75″

Weight

Approx. 469g / 16.54oz [CIPA guideline compliant, with BLS-50 battery and Memory card] Approx. 417g / 14.71oz [body only]
OM-D EM-5 Mark II – Full Features Breakdown
The silver Olympus OM-D E-M5 Mark II Mirrorless Micro Four Thirds Digital Camera combines a 16MP Live MOS sensor with a TruePic VII Image Processor for increased performance speed and reduced noise throughout the ISO range as compared to TruePic VI. The Mark II also improves upon its predecessor by utilizing a 5-axis VCM Image Stabilization that provides up to five stops of compensation. Full HD 1080p video recording is now available on the Mark II with a higher bitrate of up to 77 Mb/s and various codecs. Built into the E-M5 Mark II is a unique feature that utilizes sensor shift to produce a 40MP image by combining eight images in-camera.
The camera's fully articulated 3″ touchscreen LCD monitor makes taking self portraits easy, and the built-in WiFi lets you quickly share your images. When not using the LDC monitor for live view, the 2,360k-dot EVF provides a virtually lag-free view with a 1.48x magnification.
Superior Image Quality
The Olympus E-M5 Mark II uses a 16-megapixel high-speed live MOS sensor offering improved performance and exceptional clarity and speed in all aspects of image capture. Olympus' TruePic VII image processing engine improves image quality in low light environments. The camera's sensor allows for a maximum ISO of 25,600, and the dynamic range has been expanded for more faithful color reproduction.
5-Axis Image Stabilization
The ultra-sensitive 5-axis VCM (voice coil motor) employs updated gyro sensors for a full five exposure steps of compensation. The E-M5 Mark II delivers sharp, clear still images in low light or steady HD video when capturing movies.

Intuitively Designed Electronic Viewfinder
The camera's electronic viewfinder has an eye sensor to seamlessly switch the display between the tilting 3.0″ touch screen OLED and the electronic viewfinder for ease of use. Camera setting information, such as shutter speed, is displayed at the bottom of the viewfinder so photographers can concentrate on framing shots and take full advantage of an EVF's ability to display the effects of various exposure adjustments and Art Filter effects – all without having to take the eye away from the viewfinder.
Additional Features
Interactive, high-resolution and high-magnification electronic viewfinder. 3″ touch-screen LCD monitor, with variable angle positioning. Built-in Wi-Fi for instant connectivity. Live Composite, which automatically blends multiple exposures for incredibly detailed night scenes, and compatibility with Olympus Capture camera control software, which creates a seamless interface between camera and computer for studio work.
Sensor Details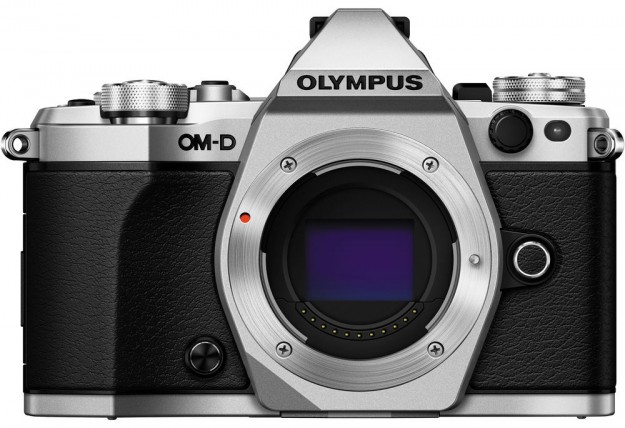 The OM-D EM-5 Mark II is packing a Micro 4/3rds 16mp Live Mos Sensor which performs really well considering the smaller size and higher pixel density of some larger sensors. Bottom line is it does the job and does it very well. Rumor has it, Sony is going to make a new 4/3rds back-lit sensor and will most likely give it to Olympus for a next generation OM-D. This will certainly step up the low light performance significantly in my opinion! Sony makes the best sensors and sells them to tons of other manufactures in all sorts of industries if you were not aware.
DXOMark rates sensors using some crazy lab methods and it's perfect for a benchmark when comparing to other sensors like I did below. Note how the older Nex-6 scores and how the higher resolution and pixel dense A6000 scores in all categories…
Build Quality, Design and Ergonomics
The build and design of the OM-D is great. I do prefer the larger grip that the higher end Sony cameras have, but Olympus did make the best of this body it feels like to me. The thumb rest is excellent and the contour of the front where your finger go works really well. Even though the grip is not as beefy, the system is very functional in the real world and balances well in my hands. Holding with one hand at your side is easy, mostly due to the beefy thumb rest in particular. On the Sony cameras the grip can support the camera alone with just the finger tips, but that is not so easy with the Olympus due to the lower profile design as it relates to the front grip area. See what I'm talking about below from the top view: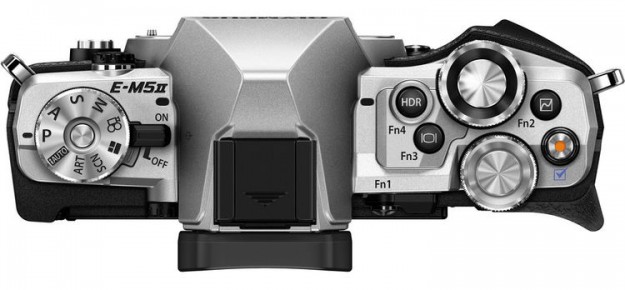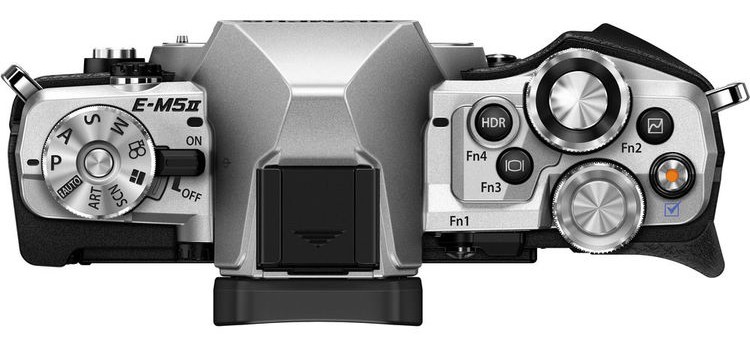 Note how simplistic the A6000 is in comparison, and the ergonomic differences in particular. This makes sense considering the price point difference, but of course the better manual controls would be preferred by many.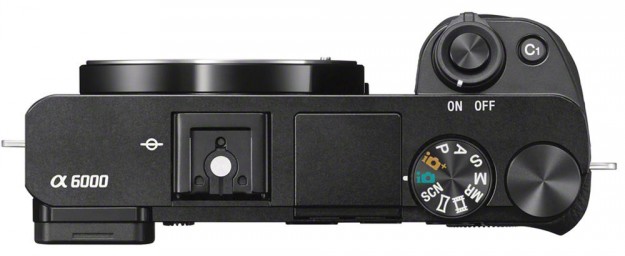 Now, take a look at the Sony A7 Mark II from the top and note how much more it is like the OM-D then the A6000. However, the grip is still much deeper and more like the A6000.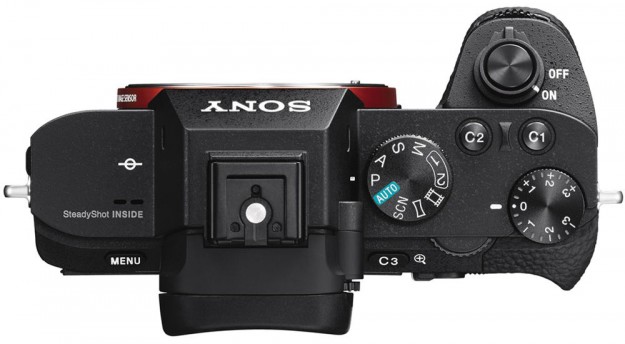 Now, from the back you have the fully closed full armor/protection option. This is also nice if you are a viewfinder only user for whatever reason as well.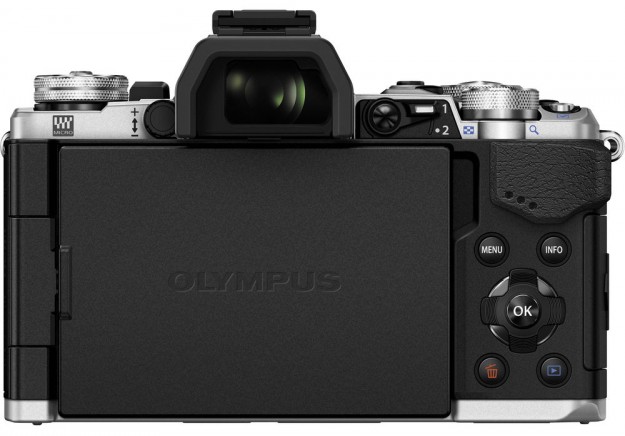 Here is the back again, but this time with the rear lcd touch screen in the exposed/usable position.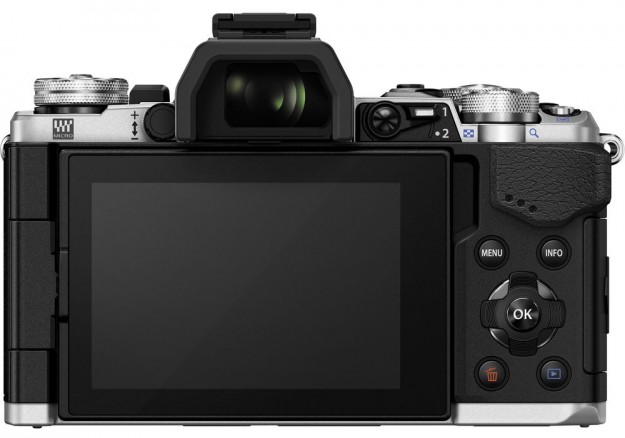 And here is the back with the LCD articulated outward and rotated 180 degree towards the back. It can also face down and up completely which is a great feature. At first I thought this design was better than the Sony screen articulating design, but then I realized that I did not enjoy having to take the screen completely out to articulate the screen just a bit. This is where the Sony design is a bit better and easier to use quickly in my opinion. Otherwise, the Olympus design is better and more powerful/functional in the real world.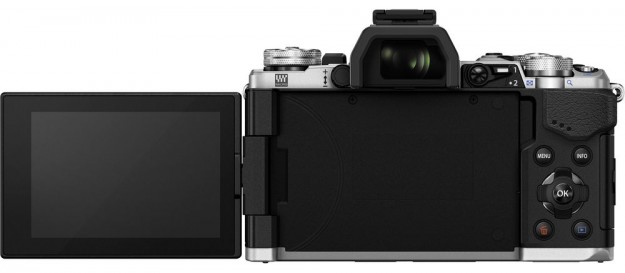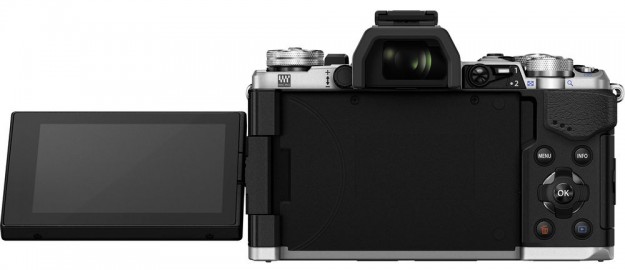 From the grip side view you can see more of the killer design quality and attention to detail.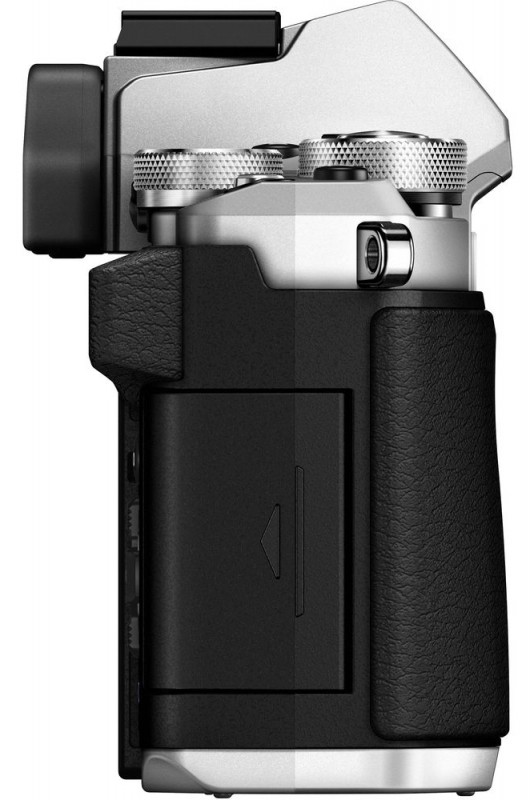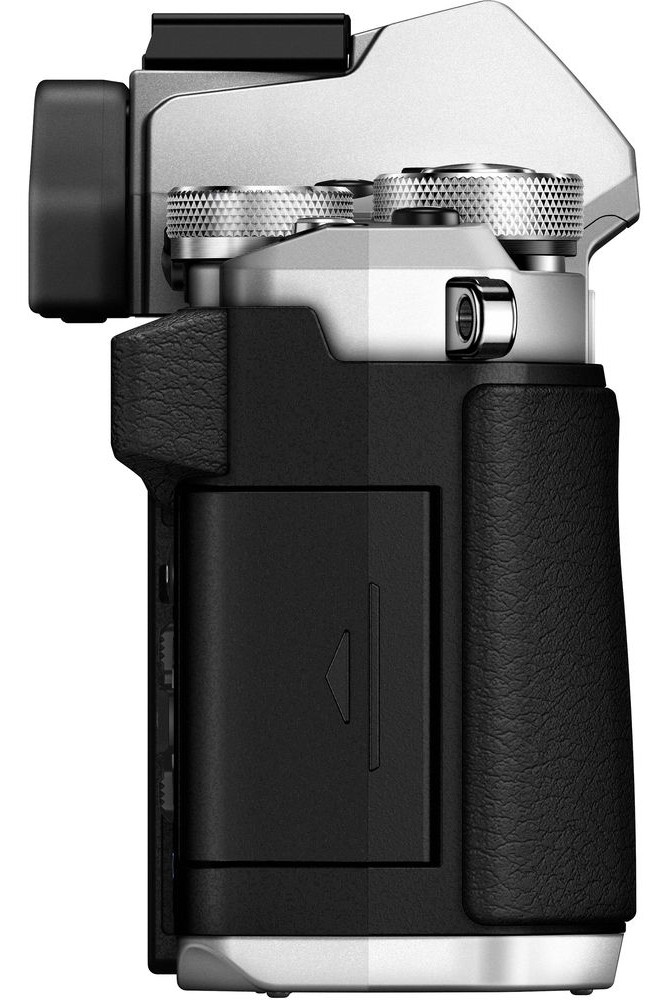 So yeah, the build quality is awesome and the usability is excellent in the real world.
The Sony cameras are more simplistic and not as manual user-friendly as the OM-D line in my opinion. However, the Sony cameras perform awesome in the real world which is what actually matters in the end…
Video Review
I recommend watching my OM-D EM-5 Mark II video review as well and be sure to select the HD quality for the best viewing experience full screen!
Olympus OM-D EM-5 Mark II @ BHPHoto (Click Here)
Sample Photos
I have a ton of real world sample photos and the Lab Testing plus direct comparison to my 16mp Sony Nex-6 are this way >>
Real World Sample Photos
I took so many sample photos it was hard to choose what to share, so I will put up a large bunch and several more in a gallery group form so you can click for a larger view. This will allow me to share more photos with a quicker load time for everybody involved.
So, first lets check out some Sample Photos with the OM-D EM-5 Mark II courtesy of the M.Zuiko 25mm f/1.8 lens.
My cell phone happened to be on the table and the separation was notable.
Click on Images for ~1200px version
A familiar scene from my deck which helps illustrate the depth of field and lens bokeh a bit.
My best buddy Bones Jones on the deck and I was very happy with the output on this shot! Note the 100% crop below of the eye area.
Click on Images for ~1200px version
My boy Jase.
Candy anybody?
We went to a park one day while driving around and this sign offered a nice sample images scene I thought.
These old signs are great for checking details and I enjoy reading them as I look at whatever is around..
Check out the vibrant colors in the next barn shot.
Check out this Hand-Held 1 Second Exposure! I wanted to see just how slow I could get and this one full second shot was super impressive to me. I was using rapid fire so the camera would just take shot after shot. Most of them were blurry, but this one and faster were very good.
Here is a 3o second exposure of the same scene with a tri-pod.
Here are a bunch more in a gallery format, then I will switch back to the larger versions with the other 75-300mm lens… Click Photos for larger Versions!
Now lets see some Sample Photos with the OM-D EM-5 Mark II courtesy of the M.ZUIKO DIGITAL ED 75-300mm f/4.8-6.7 II Lens.
I enjoyed the insane reach that this lens offered, because for the size and weight you can't beat it! Basically,  effective 150-600mm lens is what it works out to when you factor in the 2x crop factor of the sensor. This makes the lens a super zoom and killer for birding or anything else requiring extended amounts of reach. So let me show you what this lens and camera combo can do in the real world!
Starting off at one of my favorite spots as of late, the Pelton Water Wheel Pump Mechanism:
Here is a few from the deck and around the house that I thought turned out pretty decent for sample photos.
Conclusions
Would I want an Olympus OM-D EM-5 Mark II?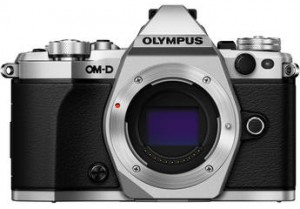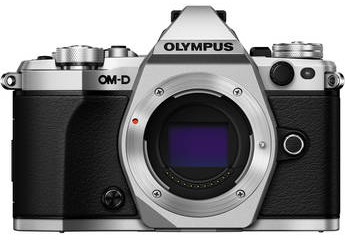 Well, the answer is ultimately no. Sensor size does matter to a degree and if I can only afford to have one or two systems, full frame will be one of them for sure. The affordable old school lenses on Ebay make the Sony full frame e-mount system a dream for anybody on a budget and willing to use manual focus. If you want auto focus, then only a few lenses are available in comparison to the M43 system which has tons…
The Olympus OM-D EM-5 Mark II has so much to offer in regards build quality, technology, features, and versatility with tons of native high quality optics. This is a huge advantage over Sony and will continue to be for a long time to come. The image quality is very good, but not as good as the larger sensor Sony cameras in some cases, in my opinion. The dynamic range is also a bit less, but in the real world it's hard to tell unless pixel peeping. The depth of field is much larger when using the smaller sensor and this is purely a taste thing I suppose, but I prefer the more narrow depth produced by larger sensors. It can be harder to get a sharp shot with a larger sensor camera because of this which is worth noting and can be an advantage for the smaller sensor format.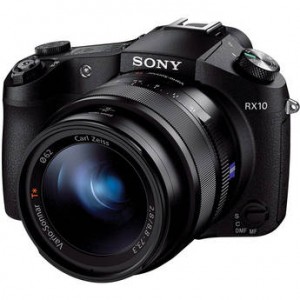 It would be nice to have a M43 system also if I could afford it. But I can't, so a large sensor point and shoot will have fill the gap. For that we have the Sony RX100 or RX10 and the IQ is so close to the M43 system, that would make more sense to me in my situation. At the end of the day, I would take either of those two cameras over the OM-D EM-5 Mark II for real world IQ and use. The versatility would be drastically reduced, but the IQ would be hard to tell and for the money? No further questions…. Just joking, it sounded good I thought 🙂
In the real world one can only have so many toys. The Olympus Mirrorless M43 system is a great option for anybody looking for the most versatile system with serious weatherproofing and all the latest technology available today packed under one hood. It has every feature you could possibly imagine which is also great for those people wanting it all. Sony doesn't even come close to offering so many features in one camera, but does have slightly better image quality due to the larger sensors.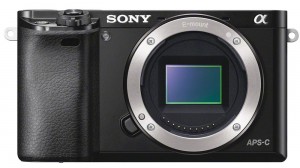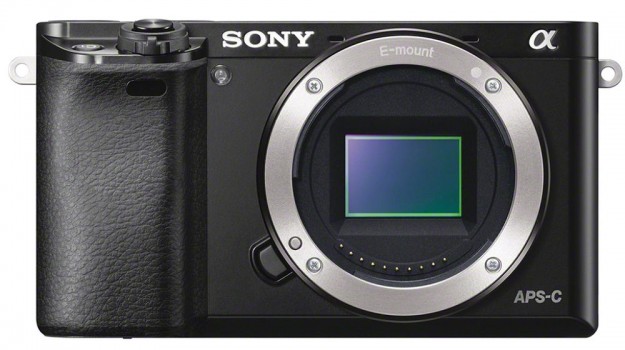 The Sony A6000 for example is half the price and offers more real world power and image quality for the money in my opinion. The A6000 does not have any of the other bells and whistles though that the OM-D offers…. You get what you pay for with all those features, but Sony decided to skip all that and just give you a camera that performs the basics really well and has top quality IQ. Vastly different camera systems in that regard. Bang for the buck, Sony wins for image quality every time. When you factor in other features and lens availability, Sony does not compare in many areas.
The Olympus OM-D EM-5 Mark II goes for ~1099 US and that is not exactly cheap, however you do get what you pay for in my opinion due to the killer build quality and insane amount of features the camera has. I gave the camera a rating of 4 stars simply because you can purchase the A6000 for only $448 US currently, and it beats the OM-D EM-5 Mark II in IQ and real world auto focus speed plus tracking.
Therefore, the A6000 is a better bang for the buck in my opinion if you can deal with pretty much no weatherproofing and almost no manual controls and extra features in comparison. Clearly a give and a take, but I personally don't need or want to pay for all the bells and whistles under the sun. I totally understand folks that want all that stuff though, and for them the OM-D EM-5 Mark II could be the perfect camera in my opinion.
Olympus has a very powerful mirrorless system with the most native high quality lenses available….
I really hope you got what you were looking for in this review and please feel free ask questions and/or comment below. Have a great weekend and I will catch up with you on the forums >>
Jay
Support Links ad Gear used for this review:
Olympus OM-D EM-5 Mark II for ~$1049 US @ BHPHoto (Click Here)
New Limited Edition Titanium OM-D EM-5 Mark II @ $1199 US @ BHPhoto

Your support is greatly appreciated as we run this site in our spare time and are not paid. We can however, make a small commission if you click a product link that your interested in. That click will then give us credit if you choose to purchase any given item. This has no effect on the cost of the product, and is a simple way to give back to SonyAlphaLab.com for the effort and info we provide.
Tip Jar: https://www.paypal.me/SonyAlphaLab
Support SonyAlphaLab by becoming a | Patreon
Also, be sure to keep following us on Google+ | Twitter | Facebook |
Direct Shopping Links – Thanks for your Support!!
BHPhotoVideo | Amazon – US | CA | UK
Thanks,
Jay