A new shipment of Sony gear is on the way, thanks to BHPhotoVideo.com!! What do I have coming this time you ask?? Well, for starters we have the incredible hyped and equally powerful Sony RX100. The RX100 has the specs and Sony technology cred to potentially be the official "Compact Camera Killer" in my book. An actual pocket sized camera that holds up in the image quality department, by utilizing an extremely large sensor, and quality Zeiss optics. We will put to the test at the "Lab" and see what it is actually capable of in the real world!!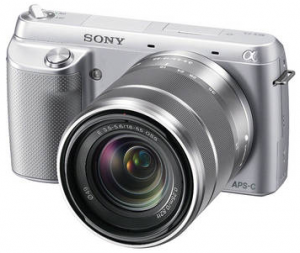 I will also be able to compare the RX100 with the Sony Nex-F3 w/18-55mm kit lens, because it's also on the way!!
I also requested the Sony (ECM-SST1) Compact Stereo Microphone as several users asked me about it. The Mic comes with a wind screen, directional recording options, and draws power from the camera, so no batteries are needed. I'm hoping it will work well for review purposes!!
The new smaller form factor Sony E-Mount 18-200mm f/3.5-6-3 OSS Lens, which is rumored to be a re-wrapped Tamron 18-200mm lens, is also on way!! I'm curious to see how this performs, because the only difference I can find between the two lenses is the Sony 18-200mm (SEL18200LE) has 2 ED Glass elements where the Tamron appears to only have LD Glass. ED stands for Extra-Low-Dispersion Glass and it simply filters the rays of light more cleanly than Low-Dispersion Glass. Better optical quality is the result and usually higher cost, hence the extra $100 US. It may have a metal skin also, unlike the Tamron plastic, but I honestly don't know until I get my hands on it.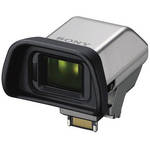 What else could possible be coming you wonder??
In addition to the two incredible powerful camera systems mention above, I have some highly anticipated and in demand lenses and accessories to show you!!
The expensive, yet powerful OLED Viewfinder module (FDA-EV1S ) that mounts on the top of the Nex-F3, or Nex-5n in the auxiliary port. It's a great tool to have for accurate focusing in daylight and the same exact unit found in the Nex-7, and A77. If you want to see what the inside of the Nex-7 looks like, including the OLED Viewfinder, check out the Naked Nex-7 Article over Here >>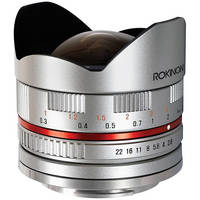 Another super hyped lens that I've been wanting to get my hands on for some time is the Rokinon 8mm f/2.8 UMC Fisheye Lens. It's much smaller and lighter than the original Rokinon E-Mount 8mm fisheye Lens I reviewed using the Nex-7 over Here>> a few months back.  It's also going for ~$350 US which is ~$50 more, but not to bad considering the size. Will see if the optics hold up compared to the much larger version though, as it's a much harder optical challenge to be so small.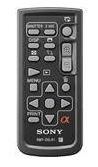 I also have the Sony Remote Commander coming which I'll most likely keep.  You really need it sometimes for self portraits, or when using bulb mode for example. Often you have to hold the button down during bulb mode on cameras, and this solves that problem, in addition to many other features we will cover.
The last item on the gear list that is by far the most intriguing to me is the Nanoha Macro Lens 5:1 from Yasuhara, which gives you a true macro lens for photographing at 4:1 or 5:1 magnification!! This means microscope type photography. Needless to say I'm looking for stuff to photograph around the house already 🙂
Any ideas on stuff you want to see photographed really close would be appreciated!
Check this guy out!!
Closing Remarks:
It's going to be a great Month with all this gear to review and play with, so stay tuned to find out how it all performs in the "Lab"!! Also, be sure to stay connected and share on our growing Facebook Page and Google Plus where daily deal links, photos, and great conversations are had 😉 I also love to look at photos!!
Have a good night!!
Your support is greatly appreciated as we run this site in our spare time and are not paid. We can however, make a small commission if you click a product link that your interested in. That click will then give us credit if you choose to purchase any given item. This has no effect on the cost of the product, and is a simple way to give back to SonyAlphaLab.com for the effort and info we provide.
Tip Jar: https://www.paypal.me/SonyAlphaLab
Support SonyAlphaLab by becoming a | Patreon
Also, be sure to keep following us on Google+ | Twitter | Facebook |
Direct Shopping Links – Thanks for your Support!!
BHPhotoVideo | Amazon – US | CA | UK
Thanks,
Jay