Some new gear just arrived at the lab including the Sony A5000 w/ 16-50mm kit lens, the 16-70mm f/4 OSS Zeiss lens, and the full frame E-mount 24-70mm f/4 OSS lens that I will test on my newly acquired Sony A7r 😉 Should be a great time testing all this new Sony gear in the lab and real world. The snow is all melting where I live in NY, so the streams and rivers are flowing full. Water photos should be great this month and I'm going to hunt out a few waterfalls for sure.
I know a lot of you are drooling over the A6000 and I certainly want to get that asap, but it won't be available to me until April 23rd or so I was told. So, in the mean time I really wanted to test the two Zeiss zoom lenses and the latest 5-series mirroless camera from Sony, the Alpha A5000.
Quick Gear Overview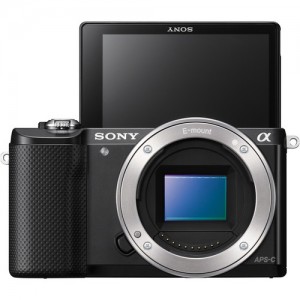 The Sony Alpha A5000 is the latest 5-series mirrorless camera and it replaces the Nex-5r pretty much. It does not have the hybrid AF or touchscreen like the more expensive Nex-5T, but it does offer the new Bionz X processor and a 20.1mp sensor. The faster processor should make the AF performance similar to the Sony A7r I believe, which was about as good as the A7 in the real world. It's basically faster contrast AF due to the processor speed and makes up for the lack of hybrid AF a bit. A higher resolution sensor and slightly less features make the A5000 a tempting offer for those looking for better image quality and self portraits or recording ability at a lower cost than the Nex-5t. The A5000 goes for ~ $498 w/ the 16-50mm kit lens @ BHPhoto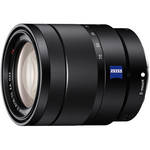 Next we have the best all in one lens option for the crop factor e-mount mirrorless cameras, the 16-70mm f/4 OSS Zeiss lens (sel1670z). The range is excellent and f/4 is good enough considering it's constant and so long. OSS should really keep things steady and provide some smooth hand-held video footage. I will certainly put it through so serious testing, don't worry!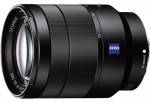 Lastly we have the other killer zoom that everybody is drooling over and tearing apart for some flaws, the 24-70mm f/4 OSS Zeiss Lens (sel2470z). The range is also very good on this lens and f/4 is a nice aperture for the full frame format in my opinion. I love my Canon 24-105 f/4 lens for that very same reason! f/4 will still get you amazing separation with a full frame camera as you will see soon enough 😉
AllYourCameraReviews.com?
| | |
| --- | --- |
| | You may recall a website I mentioned a while back called AllYourCameraReviews.com. I did not give up on it but I just did not have the time to keep up with it and all the other stuff going on with the website hacking and losing the forum etc.. It was pretty hard for a while, but finally things have calmed down a bit. So, I added a few more cameras to to the Mirrorless Camera Reviews Area, and plan to finish the website in the next year or so hopefully. Then I will just have to add new cameras and reviews as they come out. What I'm struggling with is camera manufactures? Do I really need all of them? |
I'm thinking not, and perhaps I will just do Sony, Fujifilm, Olympus, Panasonic, and perhaps Pentax? I really don't think Nikon and Canon are necessary as so many other websites are already dedicated to just them and Sigma or Samsung?
Your thoughts and constructive feedback would be very highly appreciated if you have the time. I'm making the website for you guys, so what do think it needs or does not need? Check out the A5000 reviews for reference >>
Closing Remarks
That is about it for now, but thanks for checking in and please stay tuned for some first impressions of all the new gear. I'll probably do an open box video so you can see what all the current packaging looks like. I haven't done that in a awhile and I got some new lights for the lab, so recording video should be much better quality thanks to a way lower ISO.

I also got some new camera rigging gear that should allow for some awesome video effects, but I need to figure it all out still. Tomorrow should be a fun day in the lab 🙂



Have a great weekend and please feel free to ask questions or comment below.
Thanks again,
Jay
Your support is greatly appreciated as we run this site in our spare time and are not paid. We can however, make a small commission if you click a product link that your interested in. That click will then give us credit if you choose to purchase any given item. This has no effect on the cost of the product, and is a simple way to give back to SonyAlphaLab.com for the effort and info we provide.
Tip Jar: https://www.paypal.me/SonyAlphaLab
Support SonyAlphaLab by becoming a | Patreon
Also, be sure to keep following us on Google+ | Twitter | Facebook |
Direct Shopping Links – Thanks for your Support!!
BHPhotoVideo | Amazon – US | CA | UK
Thanks,
Jay