Once I get the money mind you 😉
A Little History:
For a little history to all the new visitors and regulars who are interested; Thank You All by the way!!  I started SonyAlphaLab.com about 7-8 months ago as I was reviewing mostly Canon equipment on my other site JHPVideoTutorials.com, and I was really intrigued by the direction Sony was heading with there Alpha translucent and mirrorless cameras. So with the support of BHPhotoVideo.com, I decided to dedicate my efforts to mostly Sony gear. So far I've reviewed the Sony Alpha 55, Alpha 35, Nex-C3, Nex-5n, and I'm currently reviewing the Alpha 77 and Alpha 580 just so you know where I stand from a Sony user perspective.
I currently have the Canon 5D Mark II and a bunch of lenses for pretty much any job, so I'm perfectly happy using that for my Pro work until Sony's new Full Frame comes out assuming it's worth it 😉 In the meantime I'm looking for something smaller that I can take pretty much everywhere with me, and possible use it for some projects here and there. What do I have in mind you might be wondering? Please read on…
And Now For The Ultimate Sony Photography Wish List: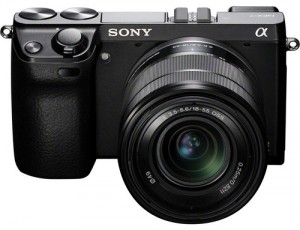 To start my list I must go with the Sony Nex-7  for several reasons so let me explain why I picked this camera over everything else in the Sony arsenal.
The sensor is just plan awesome!!! Bit depth is incredible high and best in class at ~24bits. Dynamic range is incredible high and best in class at 13.2 Evs. Killer for landscapes street photography, portraits and more. The OLED Viewfinder is a "must have" a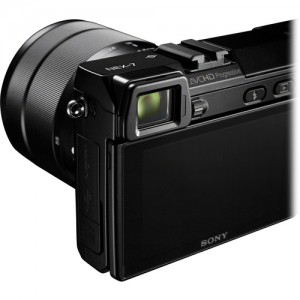 nd is worth the upgrade from the Nex-5N just for that in my opinion. Even though the same exact OLED viewfinder is available as an accessory for the Nex-5N, it is just to expensive at ~$350.  Oh yeah, the Nex-7 also has a built in flash and Hot Shoe. Build quality appears to be very good from what I've read and seen so far in reviews and photos.
In super low light the Nex-7  sensor is not as good as some other sensors, but I really don't care.  I would rather use longer shutter speeds, a tri-pod, or worst case a flash for low light work as apposed to High ISO. I very rarely use High ISO in the real world for my personal or professional photography work excluding my reviews of course 😉 That being said the High ISO performance is still very good.
Must have Adapters: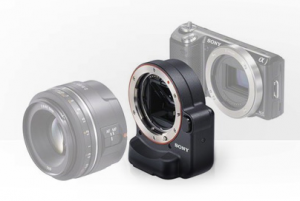 With the nex-7 and LA-EA2 Adapter I will have all the features of a Pro SLR in a lightweight transformable package that suits pretty much every need I have. Let me explain; The LA-EA2 is an amazing piece of hardware that converts the Nex Lens E-mount to an A-mount, which intern opens up all the A-Mount lenses to the Nex camera system. There are tons of A-mount lenses available from Sony, but the old Minolta system is also A-Mount  so all those lenses can be used as well.  That feature is cool in itself, but what really makes this adapter a "Must Have" is the Phase Detection AF system built into the bottom of it which is key for shooting fast action and helps in low light. The Nex-7 normally uses sensor based contrast AF which is pretty good, but not as fast or accurate as phase detection AF.  These features are simple incredible and are worth the hefty price tag of $399 in my opinion 😉 With the nex-7 and this adapter I will have all the features of a Pro SLR in a lightweight transformable package that suits pretty much every need I have.
I will also need the an adapter for my Canon Lenses and the best bang for the buck appears to be the Fotodiox Pro Lens Mount Adapter with Built-in Aperture iris. The adjustable iris is a must have feature, because the Nex will have no way to control the aperture and you would be forced to shoot wide open all the time otherwise. I will also have to manually focus, but since I've been using the "peaking" function on the a77, Manual Focus is a breeze now!! I would bet all camera manufactures will soon incorporate the "peaking" function if they don't all ready have it.It's actually pretty easy which is hard to believe I know. Using "Peaking" and the fact that my Canon Lenses are large with huge focus rings will make manual focusing a pleasure as apposed to a nightmare. Can you image using the Canon EF 135mm f/2 L on the Nex-7!! That has got to be unbelievable and I cannot weight to try it!!
"Must Have" Lenses:
All the standard Nex E-Mount lenses I have reviewed and used so far are excellent pieces of optical hardware. Super sharp, very little distortion, built in optical stabilization that works great, good contrast, solid build quality, light weight, and relatively small amounts of chromatic aberration.  The Sony Nex lenses are also extremely affordable considering the features and quality you get!! That totally justifies the investment for me, especially after using the lenses myself first hand. Don't forget I'm coming from all Canon "L" glass which is incredible high quality, so when I say how good these Nex lenses are for the money, I mean it!!
In fact, I don't think their making much money on these lenses if any at all. They are "to good" for the price in comparison to other lenses I've used. In my opinion there trying to sell as many E-Mount lenses as possible to try and grab a firmer market share. Once you own a specific mount lens it tends to lock you into a brand for the most part. Smart move on Sony's part if that is in fact what there doing and in the long run it will pay off I think.  This isn't a new marketing strategy for Sony as I believe they lost money on the Playstation 3 for over 5 years before they actually started to turn a profit. Don't quote me on that though. Just my .02 cents.
Anyway here are the lenses I'm going to get first:
Be sure to click the images for a nice large crisp version!
Must Have Accesories:
Definitely going to need atleast 2 extra batteries (NP-FW50) for the Nex-7. I'm also going to need a 49mm 10 stop ND filter for those cool super long exposures. ND filters come in a variety of quality and what you need to remember is your putting more glass in front of your lens. So any kind of optical quality you had is now potentially compromised by the filter in front of it. That is why it's critical not to cheap out on filters in my opinion. So if you cannot afford a really good filter, don't get one until you can!! I personally love the B+W filters for their quality, so I decided the B+W 49mm #110 Solid Neutral Density (ND) 3.0-1000x Filter (Single Coated)
So what is all this going to cost me?
I'm not the biggest fan of math, but how about some simple addition 🙂 Please note that prices Approx and from the date of this article!
Nex-7 w/18-55mm kit lens = $1350
Extra Batteries = $50 x 2 = $100
LA-EA2 Adapter = $400
16mm f/2.8 Lens = $250
Wide Angle Conversion Lens = $110
55-210mm f/4.5-6.3mm Lens = $350
50mm f/1.8 Telephoto Lens = $300
30mm f/3.5 Macro Lens = $250
Fotodiox Pro Lens Mount Adapter with Built-in Aperture iris  = $80
B+W 49mm #110 Solid Neutral Density (ND) 3.0-1000x Filter (Single Coated)  = $74
Total Investment = ~ $3265
plus tax ~261 US
Total = ~$3526 US
Now this may seem like a lot of money to you, but for the quality of hardware and the mount that I'm getting this is definitely the best bang for the buck in 2012 as far as photography equipment goes. For reference my Canon 5d Mark II with the EF 24-105 f/4 L Kit lens cost more than all this killer gear combined!!!So when you look at value per dollor and then compare image quality it's like hmm what the heck am I doing.
Just my opinion of course, but the proof is in the pudding, just look at some of my reviews and you will see what this equipment can do. It's simple incredible and I can't wait to get my Tax money back next year so I can start checking off my list 🙂
Have a great weekend everybody and please feel free to chime in if you think I missed something, or you have questions, concerns, thoughts, etc…
Your support is greatly appreciated as we run this site in our spare time and are not paid. We can however, make a small commission if you click a product link that your interested in. That click will then give us credit if you choose to purchase any given item. This has no effect on the cost of the product, and is a simple way to give back to SonyAlphaLab.com for the effort and info we provide.
Tip Jar: https://www.paypal.me/SonyAlphaLab
Support SonyAlphaLab by becoming a | Patreon
Also, be sure to keep following us on Google+ | Twitter | Facebook |
Direct Shopping Links – Thanks for your Support!!
BHPhotoVideo | Amazon – US | CA | UK
Thanks,
Jay