We have some new Lens Rebates from Tamron and Sigma, and BHPhotovideo has a dedicated page for each lens brand. You can click on the camera manufacturer of choice once you get to the page, in our case Sony 😉  You will then be presented with the current A-Mount lens rebates like on the picture to the left. Click Here for the Tamron Lens Rebates Page @ BHPhoto >> | Click Here for the Sigma Lens Rebates Page @ BHPhoto >>
I created a new Google+ Fan Page (click Here), and will use that area to post quick blurbs of news such as Sony camera and lens reviews, news, rumors deals, and more. I will then do a weekly summary of all the news deals, rebates, rumors etc.. here on SonyAlphaLab as I normally do similar to this article 😉



Sony Camera and Lens Reviews

We also have a few reviews worth sharing, including an excellent video review of the Zeiss Touit 12mm f/1.8 lens courtesy of TheCameraStore. They constantly have excellent reviews, so be sure to watch this one below.
Tamron Lens Rebates Page
Save up to $100 on select Tamron A-Mount Lenses @ BHPhoto (Click Here)

Complete Sigma A-Mount Lens Guide Here >>
Sigma Lens Rebates Page
Save up to $200 on select Sigma A-Mount Lenses @ BHphoto (Click Here)
Complete Sigma A-Mount Lens Guide Here >>
 Zeiss Touit Lens Field Test: 12mm F2.8 & 32mm F1.8
Being big fans of the Zeiss DSLR lens line, we were excited when we heard about the new Touit lenses for mirrorless cameras. So TCSTV's Chris Niccolls went to document the destruction from the Calgary flooding with these new optics.
Price: $900
Zeiss Touit 32mm f/1.8 Lens @ BHPhotoVideo | Amazon | Adorama | Ebay
Sony SLT-A58 Reviews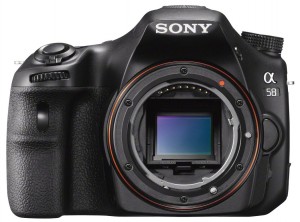 I decided on skipping the SLT-A58 review for now, but here are a few excellent reviews if your interested in this camera. Links below to the best venders 😉
Price: ~$598

Compare Sony Alpha SLT-A58 Prices @ BHPhotoVideo >> | Amazon >> |  Ebay Auctions >>
SAL Google + Fan Page
I created a new SAL Google+ Fan Page (Click Here), and will use that area to share tid-bits of news such as Sony camera and lens reviews, rumors, deals, and more. Be sure to check it out and fallow!
Forum Update
I closed the forum registration down, because I can't keep up with the insane amount of spam registers I get. It's brutal and takes way to much of my limited time up deleted all the spam accounts. Please just send me an email via the Contact Us Form (click here) if you would like to join the forum. I will create an account for you myself on a per user bases from no on, unless I figure something else out
Sony RX1
R

and RX100 II

I got an email from Amazon telling me that the RX1R and RX100II might be delayed do to a much higher than expected pre-order order 😉 So what does that mean? You might have to wait a few more weeks if you order one of these bad boys, but your place in line will be kept and your credit card will not be charged till the camera ships! Release dates are saying July 29th and July 24th as I type this.

Pre-Order Links:
Sony Rebates extended @ Amazon
Sony just extended the ongoing deals til July 13!
Closing remarks
That is about it for now, but please stay tuned for my detailed RX1 Review and more Sony Alpha, Nex, and Cyber-shot news, info, and rebates! Sorry I'm not more active the past few days, but I've been on call for work and really got hammered with the thunder storms. I'm off call in a few days, so "I'll Be Back" as Arnold would say 😉
Jay
Your support is greatly appreciated as we run this site in our spare time and are not paid. We can however, make a small commission if you click a product link that your interested in. That click will then give us credit if you choose to purchase any given item. This has no effect on the cost of the product, and is a simple way to give back to SonyAlphaLab.com for the effort and info we provide.
Tip Jar: https://www.paypal.me/SonyAlphaLab
Support SonyAlphaLab by becoming a | Patreon
Also, be sure to keep following us on Google+ | Twitter | Facebook |
Direct Shopping Links – Thanks for your Support!!
BHPhotoVideo | Amazon – US | CA | UK
Thanks,
Jay