Hi everybody and thanks for checking in to the SonyAlphaLab.com main website area 😉 I've been working really hard on expanding the forum and Whats Hot?? Area, so you can easily see what is going on in the forum, without actually digging around. I constantly update throughout the day with Sony News, Rumors, reviews, Deals, Killer User Photography, Awesome Discussions, and now the 1st Photography Contest Entry Photos, plus more…
Forum Vs Whats Hot?? Area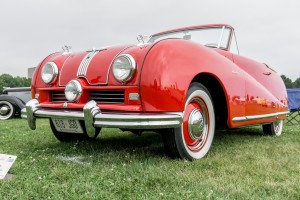 The forum is where all the actual action happens and the Whats Hot?? area is just posts from the forum that I promote for your convenience. So, if you want to participate on the forum you will need to Register Here. When registering, please use an email address that doesn't look like Spam. Also be sure to check your spam folder for the activation email that contains a link you will need to click. Apparently it's going into every bodies Spam folder and I had no idea till yesterday! Sorry about that!
If you want to just check out what is going on and keep tabs so to speak, then check out the Whats Hot?? Area and bookmark it! Remember, I will be updating throughout the day! Here is the feed for those that use that method – Whats Hot?? (Feed)
Forum Members are sharing amazing photos and our current top poster has got to be Obelix  Check out this awesome Aston and huge boat for example! Obelix has an amazing Flickr feed set tiltled "Milwaukee Masterpiece" that can bee seen Here >> Want to see even more amazing car photos and concert photography? Then check out Lucille's Posts This way >> Curious about other toys like quadcopters and iPhones? Check out the Other Toys area >>
Feeling on the edge and want to dive deep into some really crazy web findings? Then check out the Crazy Must See Stuff on the Web Area >> That section goes pages deep as I go on different Internet searches from time to time that span a few months and is completely un-related to photography..
SAL Photography Contest #1 – Color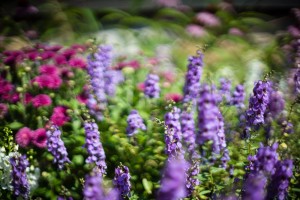 So, we officially have our first photography contest going on for the month of September and you can check out all the entries so far and participate if you want. SAL Photography Contest #1 (Click Here)
We have lots of awesome entries so far and more are coming as people join the forum, plus I need to add a few photos myself as well 😉 The next contest will have a prize of some sort, as this first one will iron out some of the wrinkles for me on the back end. I also want to make sure active members get the prize and not a contest whore type person.
A Few Contest Entries:
New Sony Gear on the Way to the Lab!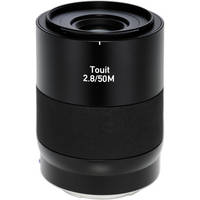 Some new gear is on the way finally and that is because I really went deep on the Sony A7s due to the advanced video abilities and of course amazing high ISO performance. My Sony A7s Review >> | Many More Sony A7s Reviews organized and linked on the forum Here >>
So what new gear is on the way?
Well, the Zeiss Touit 50mm f/2.8 Macro Lens for starters! I'm so happy to be getting this lens as it has not been in stock every time I have tried to get in in the past. I love Macro and don't own a true 1:1 macro lens, so like I said this should be a lot of fun for me and hopefully you all as well. I will be posting sample photos on the forum in the Macro Photography Area Here once I get going. I have not received the gear just yet.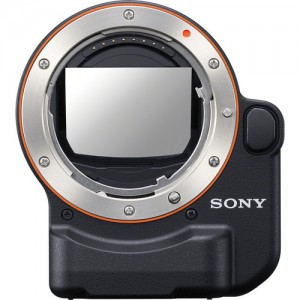 Next the LA-EA4 A-Mount to E-Mount Lens adapter with built in phase detection module and translucent mirror for the Full Frame E-Mount cameras, like my Sony A7r, is on the way. I'm also excited to test this unit out, because with all the killer A-Mount lenses available why not use what you need. Considering the limited speed and focal length of the current full frame e-mount lens line.
Clearly I needed an A-Mount lens to use with the LA-EA4 on my Sony A7r, so I went for something I could use in the studio and outside for portrait work. The Sony 135mm f/1.8 Carl Zeiss T* Lens, which should be an absolute blast! I plan on using some off camera flash outside for some especially killer portrait shots with the upcoming fall foliage and all 😉 I also plan to use mostly natural light of course. I really enjoy using my own 135mm f/2 Canon lens, so this even faster version should provide some breath taking bokeh renderings and depth. All of that and 36mp of detail to boot is really going to something I think. It's time for Layla and Jase to get some quality portraits done!
| | |
| --- | --- |
| | This lens should really be a lot of fun on the soccer field as well, and I will try my best to capture some good sports shots 😉 |
Must See Sony News on Forum!
Closing Remarks
That is about it for now guys, but please stay connected via Twitter, Google+, and of course on the Forums This Way >>
Later,
Jay
Your support is greatly appreciated as we run this site in our spare time and are not paid. We can however, make a small commission if you click a product link that your interested in. That click will then give us credit if you choose to purchase any given item. This has no effect on the cost of the product, and is a simple way to give back to SonyAlphaLab.com for the effort and info we provide.
Tip Jar: https://www.paypal.me/SonyAlphaLab
Support SonyAlphaLab by becoming a | Patreon
Also, be sure to keep following us on Google+ | Twitter | Facebook |
Direct Shopping Links – Thanks for your Support!!
BHPhotoVideo | Amazon – US | CA | UK
Thanks,
Jay