In this article I'm going to go over the first two parts of my NEW tutorial series for Capture One Pro 8 Imaging Software. I decided to make the plunge, because I had a few requests, and there is a free version of the software for Sony users! I went with the pro version for more power and so I can use other cameras, but if you only use Sony, then that version would be a better choice to save some money.
The free version of Capture one is called Capture One Express. It's a great program, but lacks several features that IO want to utilize such as tethered camera capture, Local Adjustments, and Repair Layers specifically.
Download Capture One
Capture One also offers a free 30 day trial of the Pro versions if you want to try them out. The free version Capture One Express for Sony is also included in the same download file.
You can download Capture One 8 (Click Here) 
Save 10%

on Capture One Pro 8 Purchase

If you want to purchase Capture One Pro 8, you can enter my special code to Save 10% off your purchase: Purchase Capture One Pro 8 (Click Here), and enter code: AMBJAY
Capture One Pro 8 – Tutorial for Beginners – Part #1
Capture One 8 is an imaging editing program designed by the company Phase One. It's extremely powerful for processing raw files, organizing and editing mass photos, and outputting photos in various formats. In this first part I will go over installing the program and importing the first images to your new catalog. I then briefly go over the interface areas and then filters in a bit more detail.
Capture One Pro 8 – Tutorial for Beginners – Part #2
Capture One Pro 8 is a professional grade imaging editing program, and in this second tutorial I will go over Collections, Catalogs vs Sessions, and Importing photos to a session from a camera. I will also cover the filters menu in more detail while showing you the power of collections.
Closing Remarks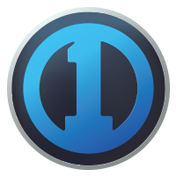 Please feel free to ask questions as this tutorial series develops over time. I'm very open to suggestions and plan on covering the entire program as I learn it myself 😉 So far it's crazy powerful, but a bit on the confusing side for sure. I'm so used to using Adobe Lightroom for years and years, it's not so easy to switch programs that are so different. In the end, both programs basically do the same thing, but offer different tools and methods for getting the job done.
I notice so far Capture One Pro 8  has better color reproduction than Lightroom in my opinion, and the way the collections area works is much better designed. I use that particular feature in Lightroom for my review work, but Lightroom does not allow you to nest albums in projects and groups like Capture One Pro 8 does. I really like that and it will make my workflow better and faster I believe.
The sessions option is amazing for creating self contained databases for special events, portrait shoots, tethered capture, etc.. You can then hand off the session to clients and they can work the files and then give it back with no issues.
Stay tuned for Part #3 of my tutorial series where I will start to go over the different tools and editing tabs like Capture, Color, Exposure, Lens, Composition, Details, Adjustments, Local Adjustments, Output, and more…
Thanks for checking in guys and please be sure to take a look at the NEW Sony Community I created on Google+ just for you guys (Click Here) It's basically a stream of killer Sony Content that sort of works like a forum with the categories on the left side for easier navigation and so fourth. Please let me know what you think?
I also have a new way for fans to support SonyAlphaLab if you are interested: Patreon is a way for content creators to get rewarded for their hard work. In todays internet climate, it's getting really hard to make enough money off the ads to pay for the server costs and other security upgrades that are constantly needed.   If you are interested in helping out, check out my Patreon Page here >>

The hacking issues should all be all fixed finally, thanks to the new firm I just hired: http://evuln.com/ Fantastic support and turn around time for a fairly reasonable price in my opinion. I highly recommend them for your website security and hacker fixing needs 😉
Have a great weekend everybody and please stay tuned for more articles now that the website is finally fixed!
Your support is greatly appreciated as we run this site in our spare time and are not paid. We can however, make a small commission if you click a product link that your interested in. That click will then give us credit if you choose to purchase any given item. This has no effect on the cost of the product, and is a simple way to give back to SonyAlphaLab.com for the effort and info we provide.
Tip Jar: https://www.paypal.me/SonyAlphaLab
Support SonyAlphaLab by becoming a | Patreon
Also, be sure to keep following us on Google+ | Twitter | Facebook |
Direct Shopping Links – Thanks for your Support!!
BHPhotoVideo | Amazon – US | CA | UK
Thanks,
Jay