Courtesy of SonyAlphaRumors.com we have the A9x with 24 Megapixel sensor coming in Spring, and a 36 Megapixel Full Frame a couple of months later most likely. The same 36 Megapixel sensor rumored to be sold to Nikon for their possible new Full Frame?? All I know is I can't wait for the 36 Megapixel monster to be unveiled, because if it's anything like there latest sensors for the Nex- Cameras and/or the a77's I think were in store from some killer image quality that Nikon and Canon should be nervous about!!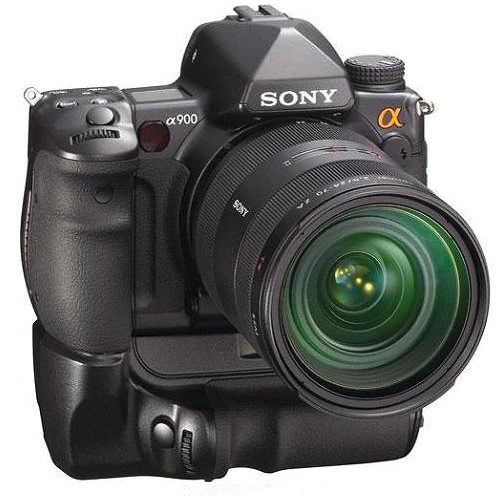 Preamble: Working on full frame camera rumors is very tough, actually because of a reason you might be very happy to hear about. Sony wants to launch at least three new full frame cameras within the next 12-18 months and there are many prototypes they are currently testing. And I need to do a lot of work to order the small bits of info I receive. Sometimes it's not easy to understand what kind of feature will be for what kind of camera
The first rumor (SR5): But I finally got top news from top sources. First, it is 99% sure that the first Sony full frame SLT camera will be the A9x with a 24 Megapixel sensor. Sony is currently testing two different prototypes, one with a 24 Megapixel sensor and very high fps (frame per second) and one with a couple of more Megapixel (with a bit less fps). It seems very likely that Sony will opt for the 24 Megapixel sensor. I guess this makes indeed more sense (who cares about 3-4 Megapixel more?).
The second rumor (SR4): The second full frame camera which will very likely have a 36 Megapixel sensor will be announced right after the A9x. I am not sure yet about the timing as Sony hasn't chosen the exact date yet. Could be before summer if all goes well. That camera will very likely have a built-in vertical grip and compete against the newly announced Canon 1D X.
And that's not all! There is a third full frame model in the works. More about that camera will be posted soon on SAR!
Meanwhile, if you can help me with rumors contact me at sonyalpharumors@gmail.com. Use the contact form you see on the right sidebar if you want to send a message anonymously. Thanks! I really need every piece of info you can send me!
One more important thing: I repeat, the sources all seem to be extremely excited about the coming FF cameras. There will be many innovations, many new things you haven't seen before on any camera. And all will have the new SLT technology (no optical viewfinder).
Your support is greatly appreciated as we run this site in our spare time and are not paid. We can however, make a small commission if you click a product link that your interested in. That click will then give us credit if you choose to purchase any given item. This has no effect on the cost of the product, and is a simple way to give back to SonyAlphaLab.com for the effort and info we provide.
Tip Jar: https://www.paypal.me/SonyAlphaLab
Support SonyAlphaLab by becoming a | Patreon
Also, be sure to keep following us on Google+ | Twitter | Facebook |
Direct Shopping Links – Thanks for your Support!!
BHPhotoVideo | Amazon – US | CA | UK
Thanks,
Jay