If you own a Sony Nex Camera or your considering a Sony Nex camera and want super fast and accurate Phase Detection Autofocus like the Alpha 65, the Sony A-Mount Lens to NEX Camera Mount Adapter (LA-EA2) is for you!  Shoot sports with true accuracy and have a huge boost in performance in low light as the tradition Contrast AF in the Nex cameras just cannot compare. Basically the Nex systems have everything a real dslr has image quality wise, but lacks Phase Detection Auto Focus, because it's so thin. This adapter allows your E-mount camera to enjoy high speed, accurate TTL phase detection auto focus for both still and video capture, and has a built in focus motor for those A-mount lenses that need one, like the 85mm f/1.4 Carl Zeiss.


Official Features:
Translucent Mirror Technology Built-In
The LA-EA2 is the first adaptor in the world to include Sony's exclusive Translucent Mirror Technology and Phase Detect AF sensor.
TTL Phase Detection AF for Video and Stills
Allows your E-mount camera to enjoy high speed, accurate TTL phase detection auto focus for both still and video capture.
A-Mount Adaptor
The LA-EA2 Adaptor allows you to attach the full range of Sony A-mount lenses.
AE Support
An aperture drive mechanism enables AE with all A-mount lenses except teleconverters.
Special Notes from Sony

1. AF not available with STF lenses and teleconverters.
2. Teleconverter lenses and Minolta Xi lenses are not compatible.
3. Aperture setting for video capture is fixed at the maximum aperture of the lens or f/3.5, whichever is lower (AF-C).
LA-EA2 lens Adapter Testing

The LA-EA2 Alpha-mount adapter, which provides the NEX series with a truly unique feature: phase detection autofocus.
This is a must have item if your a sports shooter and want to take your Nex on the field for some serious work. And I mean serious as you'll need an A-mount lens for the job!!
Something like this  perhaps??
Minolta MD 1600mm Reflex Lens and Nex-5. Photo courtesy of sonyalphanex.
Sony A-Mount 500mm f/4 G Lens
Or this lens would make things easy, fun, and it's a killer long term investment in my opinion!
Sony 70-400mm f/4-5.6 G SSM Autofocus Lens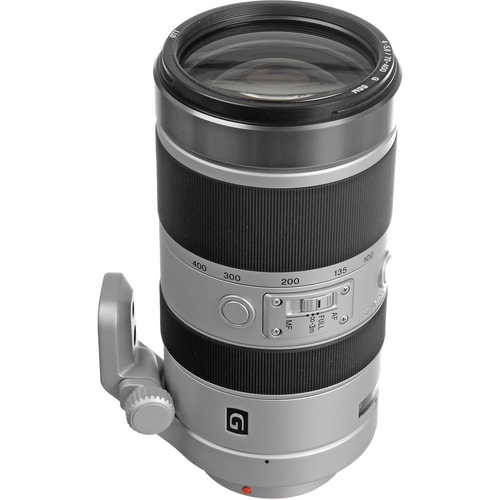 Closing remarks
As you can see, the LA-EA2 lens adapter adds some serious power to your Nex camera system! If you need faster focus, or just want to use the larger and higher quality A-mount lenses on your Nex camera, this is a great option. The LA-Ea1 lens adapter is very similar, but it does not have the translucent mirror or phase detection AF built in. So you will have Contrast AF only when using that adapter vs the LA-EA2.
Your support is greatly appreciated as we run this site in our spare time and are not paid. We can however, make a small commission if you click a product link that your interested in. That click will then give us credit if you choose to purchase any given item. This has no effect on the cost of the product, and is a simple way to give back to SonyAlphaLab.com for the effort and info we provide.
Tip Jar: https://www.paypal.me/SonyAlphaLab
Support SonyAlphaLab by becoming a | Patreon
Also, be sure to keep following us on Google+ | Twitter | Facebook |
Direct Shopping Links – Thanks for your Support!!
BHPhotoVideo | Amazon – US | CA | UK
Thanks,
Jay